| | |
| --- | --- |
| Username: | drinnt |
| First Name: | STEVE |
| Last Name: | M |
| Icon: | |
| Member Since: | 06/03/11 11:43 AM |
| Last Login: | 07/14/11 10:20 AM |
| Profile Views: | 4159 |
| State: | Massachusetts |
| Flag Profile: | |
Name
Details

Map It

Spot Pond Afternoon

Avg. Rating: 4.5
# Reviews: 2
Views: 3307
Spot Pond, Stoneham MA
6/21/2011

I had an hour to kill and had to stay in the area so I enjoyed a nice walk in the woods exploring the shoreline of Spot Pond. The wind was out of the S/SE and a steady 5-8mph keeping the surface of the water active. I looked for lines of shadow / light near points and structure. A couple casts out with a senko/texas and I decided the fish might be looking for something slower given the bright sunny day - they may still be feeling shy. I put on a senko/wacky unweighted and worked it like a healthy minnow moving from the light into the shadow to shore. Picked up a few good bites and a decent 13" smallmouth. 3/4lb probably. Nice way to spend the first day of summer!


Map It

---

Coolidge Ave Peabody Milk Run
Avg. Rating: 4
# Reviews: 1
Views: 2809
Coolidge Ave Peabody MA
6/8/2011

I stopped at the water treatment area off Coolidge Ave in Peabody on the way home. Some kids picking off sunny's in the water treatment side...I saw a cruising LG in there but no point, it's well fed. No bites. The opposite side is a nice pond but man, all access points are about 10-20" deep. The bottom is nice, leaf-littered and not a lot to snag on. But where it's so shallow, without walking around the whole pond to scout for better access points - I was not impressed.

UPDATE: I stand corrected. I have confirmed this location as profitable for LGmth. My buddy caught a 3lber in the same spot I was standing later that day and had a fight with a goliath that BENT HIS JIG'S HOOK 3 days earlier. I had my doubts...and was looking forward to trying this spot again...glad to hear that it could be potentially a WIN.


Map It

---

Spot Pond Lunch

Avg. Rating: 4
# Reviews: 2
Views: 2675
Spot Pond, Stoneham MA
6/8/2011

I arrived on my lunch break and briskly walked to a distant point. About 10 minutes from the N parking area. I found a point that was adjacent to deeper water which is not hard, but I wanted to get a little farther out from civilization. I settled in and immediately noticed several bait-sized bass accompanied by several 2-3 lbers cruising the rocks. Very nice. My first few casts with a pumpkin 5" senko on Texas rig yielded 2 10" small mouth's. After a few lure losses on the rocks !@#$*#^&@*! (hate shore fishing) I wrapped it up and came home sweating like a marathon runner training in the sahara....but my hands smells like smallmouth, so I'm okay with it.


Map It

---

Field Pond - Andover MA

Avg. Rating: 3
# Reviews: 1
Views: 7629
Field Pond, Andover MA Harold Parker
6/2/2011

Stopped by Field Pond in Harold Parker on the way home last Thursday. After working the shoreline and HUGE cover from downed trees in the pond across the street I went over to Field. I found a place where you can walk out on to a point by balancing on some logs. Once out there I ripped a spinnerbait into the wind and pulled out a sardine size largemouth. Worked all around the point - only about 20 minutes of casting. Sardine was all I got. Good access to almost all the shoreline around the lake and again, some good cover on the E side of the pond. Kayak would be key.


Map It

---

Whittemore Pond Lunch Trip
No Reviews
Views: 2661
Whittemore Pond - Woburn, MA
6/7/2011

First time to Whittemore on lunch. Limited access to shoreline. Water was about 2-3' deep off shore with muddy bottom dotted with milfoil. Plenty of lilypads on left and right margins with 2 spots out in the center. One angler caught a 1lb lgmth out of the center pads while I was there. I used a senko, shakey worm, jig and shallow crank - got nothing. It was hot though. Really need a kayak to make the most of the cover available on the ponds NE edges. Fishing from shore is very limited but better than nothing. I think this spot qualifies as "casting into a puddle" which beats a boring lunch in the breakroom. Parking for 4-5 cars is tight. If you drive down to the water you risk getting blocked in by someone parking in front of the access road. Lots of baitfish on shore. I may go back with a frog and work the pads.


Map It

---

This user has created 5 trips
| | | |
| --- | --- | --- |
| | STEVE M's Latest Mapable Trips | |
Below are the last 5 "mapable" trips this user has plotted.


| | | |
| --- | --- | --- |
| | STEVE M's Trip Statistics | |

Spot Pond Summer Smallie
Casting parallel to the wind, out to the sun on the edge of shadows adjacent to nearby structure.
06/22/11 07:48 AM

Spot Pond Lunch
06/08/11 02:13 PM

Field Pond Island
06/08/11 11:49 AM

User has 3 photos in their collection.
No messages yet. Be one of the first to send this user a message.

Send STEVE M a message
STEVE M's Current Rank: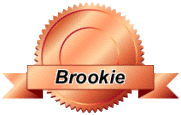 Brook Trout Rank
With 26 Total Points


Previous Ranks Achieved:
How are ranks determined?


Below is where we list statistics for the number of reviews, comments, message board posts, etc. that this user has posted on all the Fish Finder sites. The higher total overall points a user has, the higher the user's ranking.


Total Trips:
5
Total Photos:
2
Total Hotspots:
5
Total Trip Reviews:
0
Total Trip Comments:
5
Total Location Reviews:
0
Total Location Comments:
0
Total Locations Added:
0
Total Locations Edited:
0
Total Message Board Posts:
9
Total Species Comments:
0
Total Species Recipes:
0
Total Species Edited:
0
Total Amenities Added:
0
Total Amenities Edited:
0

---

Total Overall Points:
26

---