Username:
grampa1114
First Name:
Mike
Last Name:
Trubiano
Icon:
Member Since:
04/19/11 07:55 AM
Last Login:
06/06/15 04:39 PM
Profile Views:
3927
City:
Webster
State:
Massachusetts
Zip:
02019
Country:
USA
Website:
Interests:
Family(all of them)....and those illusive green and brown fish
About Me:
Ex club fisherman, trying to help family learn fishing by my mistakes. Getting more and more retired every day. Fish from Triton TR175 DC.
Favorite Fish
to Catch:
Smallmouth Bass,Largemouth Bass Northern Pike, Crappie
Favorite Type
of Fishing:
Fishing with Family and Friends
Water Type:
Freshwater
Favorite Lures:
Most all Finesse, Spinnerbaits, Crankbaits, Frogs
Fishing Rods:
St. Croix(2) BPS(6)All Stars(2)
Fishing Reels:
Okuma(2) Daiwa(1) BPS(5)Penn(2)
Fishing Techniques:
Most any structure away from shore.

Favorite Fishing Spot:
Old railroad bed at the south tip of the Alburg tongue on Lake Champlain


Flag Profile:


Name
Details

Map It

After the holiday-Quinsigamond
Avg. Rating: 5
# Reviews: 1
Views: 2776
Quinsigamond' Shrewsbury
7/5/2011

8 am to 2 pm July 5.


Map It

---

First Connecticut trip ever.
Avg. Rating: 5
# Reviews: 1
Views: 2559
Pachaug Pond
4/19/2011

Bright sunshine, cold and windy. A sunfish on the shoreline to the right of the dam. 1 pickerel 13" and 1 decent bass 13" in the first inlet off the main lake. 1 bass 9" in the second inlet. Without a topo map this lake could be dangerously shallow. Be careful around islands. The sunfish was caught with a jerkbait, all others were caught deep jigging in weeds.


Map It

---

Cold and windy Webster Lake
Avg. Rating: 4.5
# Reviews: 6
Views: 3045
Webster Lake,Ma
4/14/2011

While it's free to use the ramp....Webster Lake can be a great fishery even when it is too early and too cold to catch fish. We (my son in law and I) didn't even start until 9:00. We fished the pool at the ramp, 48 degrees, and got nothing, we went to the top of the middle lake, 48 degrees. and managed a pickerel and one dink largemouth. As a last resort, we went to the third lake where the big bay on the north side has always been good to us...nice weeds and warms up quick, 51 degrees, finally caught a 2 1/2 lb Largemouth.....that was it, so 1/2 hour later....12:30.... we were on the trailer and headed home. I hate cold windy days, more and more, as I get older. Grampa1114


Map It

---

This user has created 3 trips
| | | |
| --- | --- | --- |
| | Mike Trubiano's Latest Mapable Trips | |
Below are the last 3 "mapable" trips this user has plotted.


| | | |
| --- | --- | --- |
| | Mike Trubiano's Trip Statistics | |



Avg. Rating: 5

# of Ratings: 4

07/24/13 07:44 PM



Avg. Rating: 5

# of Ratings: 3

07/24/13 07:43 PM

Champlain 2010
My cabin this week every year at Henry's
04/23/11 03:17 PM

Champlain 2010
My rig at Henry's
04/23/11 03:08 PM

Champlain 2010
Summer 2010 average Smallmouth
04/23/11 03:07 PM

Whitehall Reservoir 2010
Grampa's first of the year


Avg. Rating: 5

# of Ratings: 2

04/23/11 03:07 PM

User has 6 photos in their collection.
No messages yet. Be one of the first to send this user a message.

Send Mike Trubiano a message
Mike Trubiano's Current Rank: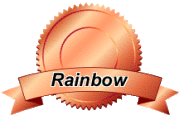 Rainbow Trout Rank
With 88 Total Points


Previous Ranks Achieved:
How are ranks determined?


Below is where we list statistics for the number of reviews, comments, message board posts, etc. that this user has posted on all the Fish Finder sites. The higher total overall points a user has, the higher the user's ranking.


Total Trips:
3
Total Photos:
6
Total Hotspots:
10
Total Trip Reviews:
1
Total Trip Comments:
1
Total Location Reviews:
0
Total Location Comments:
0
Total Locations Added:
0
Total Locations Edited:
0
Total Message Board Posts:
67
Total Species Comments:
0
Total Species Recipes:
0
Total Species Edited:
0
Total Amenities Added:
0
Total Amenities Edited:
0

---

Total Overall Points:
88

---