| | |
| --- | --- |
| Username: | catfish_polak |
| First Name: | (none) |
| Last Name: | |
| Icon: | |
| Member Since: | 04/09/11 06:45 PM |
| Last Login: | 01/30/12 03:42 PM |
| Profile Views: | 11897 |
| State: | Connecticut |
| Flag Profile: | |
Name
Details

Map It

Rocky Hill Ferry
No Reviews
Views: 3327
Rocky hill
Part of connecticut river. Mostly channel cats around 3 pounds but ive pulled out a 15 pounder! And nice big carp as well, my personal record is 25 pounds :). Also has pike although ive only seen one pulled out and bass, ive pulled out a 3 pound small mouth and my buddy pulled out a 6 pound largmouth!! Tons of panfish and perch. Fun place to go on a sunday afternoon and pull out some good sized fish!

-

---

Pattaconk resevoir
No Reviews
Views: 3132
Chester Connecticut
Nice resevoir with bass, channel cats, perch and panfish.

-

---

This user has created 2 trips
This user has plotted trips, but none of them contain hotspots to calculate statistics.
From
Message
cowboys4ever86
06/08/12 08:41 AM




Hey im new here to the website but i saw that you said you have trouble catching largemouth bass. i fish for them almost daily and its shocking if i dont leave with at least 2 for the day. i fish off land and with a cannoe no fish finder nothing special. Just wondering if you still were looking for tips on how to catch some LMB. I would be interested in sharing how i fish if you wanted.

---

raptor915
05/10/11 09:07 AM


Well I have great luck with hula poppers,jitterbugs early morn and eves.Best time fer these lures is anytime after dark!Let me know how it goes!

---

User has 2 visible messages.

Send (none) a message
(none)'s Current Rank: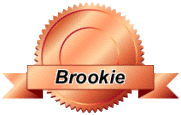 Brook Trout Rank
With 27 Total Points


Previous Ranks Achieved:
How are ranks determined?


Below is where we list statistics for the number of reviews, comments, message board posts, etc. that this user has posted on all the Fish Finder sites. The higher total overall points a user has, the higher the user's ranking.


Total Trips:
2
Total Photos:
0
Total Hotspots:
0
Total Trip Reviews:
0
Total Trip Comments:
0
Total Location Reviews:
0
Total Location Comments:
0
Total Locations Added:
0
Total Locations Edited:
0
Total Message Board Posts:
12
Total Species Comments:
13
Total Species Recipes:
0
Total Species Edited:
0
Total Amenities Added:
0
Total Amenities Edited:
0

---

Total Overall Points:
27

---