Username:
fishforbass
First Name:
scott
Last Name:
marley
Icon:
Member Since:
02/28/11 08:08 PM
Last Login:
07/03/17 10:19 PM
Profile Views:
9210
City:
bellingham
State:
Massachusetts
Zip:
02019
Country:
USA
Website:
Interests:
i love joining fishing tournaments, i love giving my money to someone else!, no i'm serious, i never win! lol.
About Me:
plumber for 30 years, if you need work done i will pay you!
member of the happy hookers bass club for 15 years, treasurer for 10 years
Favorite Fish
to Catch:
smallmouth, hands down!
Favorite Type
of Fishing:
ice fishing, jigging!!!!!!
Water Type:
Freshwater
Favorite Lures:
axe, for men, smells good, .. senkos..
Fishing Rods:
other peoples rods!, i tend to break my rods setting the hook! actually to many to list.

Fishing Reels:
anything with a push button, same here to many to list...
Fishing Techniques:
casting tword the fish. bottom fishing, ...

Favorite Fishing Spot:
charles river
Favorite Video:



www.youtube.com/watch?v=LMu5QfjtEMk



Flag Profile:


Name
Details

Map It

winnipesaukee
Avg. Rating: 5
# Reviews: 7
Views: 983
lake winnipesaukee, nh
5/31/2014

my son shawn and i headed for winni for the spawn last saturday, we launched out of silver sands, was a semi cloudy day, light rain in the morning, but the sun won over the clouds as the day went on, we targeted some beds, we are not much of bed fisherman, so we just random casted along the shorlines as we went. we started off with top water, then threw the spinnerbait netting a couple on those lures, as the sun came out we switched over to the white grub 3", and shawn just killed them, he caught 21 to my 17, all nice chunks, had a ball, and shawn managed a rock bass on a senko, been fishing winni for 30 years and never caught a rock bass!! lucky bas*a*rd, lol.

-

---

pre-cleaned mill pond today
Avg. Rating: 5
# Reviews: 6
Views: 1511
mill pond , wareham
9/14/2013

a buddy and I pre-cleaned some choice fishing spots at mill pond today in an attempt to destroy the completion in the morning, it was a tuff day removing all those weeds, but we got it done. we also relocated all the weeds to a pond with much cleaner water, I think the pond was called weedhall something??? so tired, hope I can get up in the morning for the tournament.........

-

---

a day with dad

Avg. Rating: 5
# Reviews: 9
Views: 1506
meadow pond
6/29/2013

fished with my father on saturday, i have not fished with him in a couple of years, he is 78 , it was his best day ever on the water, i just kept a fresh senko on and removed the fish for him, we fished for just 4 hours and he managed 48 bass and 7 pickerel, not all were keepers but he enjoyed everyone of them. the fishing was so hot that i even managed 13 bass also, the smile on his face was priceless, he got a little sore sitting in the small boat, thats why it was only 4 hours, but that was enough for him, a great day he will not forget soon......


Map It

---

down by the river charles

Avg. Rating: 5
# Reviews: 6
Views: 3244
charles river
8/7/2012

skipped work for a day on the charles, took a newbie this time, most fish he ever caught , he still beat me, 31 - 13.
it was the best watching someone new to this extreme game catch some of the biggest fish of his life, we spent 7 hours out there today, sunburn was worth it, my buddy matt drove an hour and a half from conn. to get to my house, i was worried that the fish would not be biting, but a usual the charles very rarly dissapoints.. it was funny that he said he never thought he would have to use his boga grip on a freshwater bass, all of the big fish came after the shallow to the drop off end. and the river is very low , so watch out . and bring a push pole...... i caught a couple of nice fish but matt has them on his camera , so i will post the photos that i took of him.


Map It

---

Farm pond

Avg. Rating: 5
# Reviews: 4
Views: 4077
sherborn
8/5/2012

went for 3 hours this morning, lots of bites, first time in a yak, sorry yak users, (never again) sore arse, cramps, paddle in water (several times), can't stand up to pee, pole in water (several times), had to paddle, need some cheese with my whine!


Map It

---

This user has created 5 trips
| | | |
| --- | --- | --- |
| | scott marley's Latest Mapable Trips | |
Below are the last 3 "mapable" trips this user has plotted.


| | | |
| --- | --- | --- |
| | scott marley's Trip Statistics | |

just a little rain they said.......


Avg. Rating: 5

# of Ratings: 2

08/17/14 06:43 PM

forgot to post shawns second youth torny win, hopedale pond, first place kiva, and,,,,,, he won 4 rod combo's and a nice trophy.


Avg. Rating: 5

# of Ratings: 1

08/07/14 05:23 AM

son shawn wanted the river also, beat dad down, 38 -12.


Avg. Rating: 5

# of Ratings: 2

08/07/14 05:20 AM

buddy matt, the charles, he kicked my butt, 33-32. lol.


Avg. Rating: 5

# of Ratings: 1

08/07/14 05:18 AM

buddy ken's new p.b. meadow pond.


Avg. Rating: 5

# of Ratings: 1

08/07/14 05:16 AM

youth tournament was fun today
shawn is at it again, took first place in the senior division at the bellingham police "dare" program youth fishing tournament today, he was so excited, he had no clue he was winning anything until they called his name..... and thank you all for the comments on his beating me at winni! you guys are the best, he told me to thank you guys... :-)
06/08/14 08:17 PM

View all 109 of scott marley's Photos

User has 109 photos in their collection.
No messages yet. Be one of the first to send this user a message.

Send scott marley a message
scott marley's Current Rank: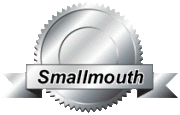 Smallmouth Rank
With 324 Total Points

Special Awards Achieved:

| | |
| --- | --- |
| Top Photographer | Friendly Fisherman |


Previous Ranks Achieved:
How are ranks determined?


Below is where we list statistics for the number of reviews, comments, message board posts, etc. that this user has posted on all the Fish Finder sites. The higher total overall points a user has, the higher the user's ranking.


Total Trips:
5
Total Photos:
109
Total Hotspots:
2
Total Trip Reviews:
20
Total Trip Comments:
9
Total Location Reviews:
0
Total Location Comments:
0
Total Locations Added:
0
Total Locations Edited:
0
Total Message Board Posts:
179
Total Species Comments:
0
Total Species Recipes:
0
Total Species Edited:
0
Total Amenities Added:
0
Total Amenities Edited:
0

---

Total Overall Points:
324

---