Username:
spidercrab
First Name:
Mike
Last Name:
Gaudreau
Icon:
Member Since:
02/19/11 09:58 PM
Last Login:
08/07/11 05:07 PM
Profile Views:
13180
City:
Fairhaven
State:
Massachusetts
Zip:
02719
Country:
USA
Website:
Interests:
About Me:
Favorite Fish
to Catch:
pickerel, bass, trout, stripers, blues
Favorite Type
of Fishing:
spin, ice fishing, surf
Water Type:
Saltwater and Freshwater
Favorite Lures:
kastmaster, yo-zuri, chatterbait, atoms, bomber
Fishing Rods:
Fenwick, Penn
Fishing Reels:
mostly Penn spinners
Fishing Techniques:

Favorite Fishing Spot:

Flag Profile:


Name
Details

Map It

Trout Fishing in Pennsylvania

Avg. Rating: 4
# Reviews: 1
Views: 4337
??? Stream, Blairsville, PA
4/18/2010

while visiting my #3 son in PA we found the time to make some casts in a local stream. it was a nice little area right off one of the highways. a beautiful day for fishing. just being outdoors taking in the scenery and spending some quality time with my son was great. catching a nice brookie made it complete.


Map It

---

Very Productive Day

Avg. Rating: 5
# Reviews: 4
Views: 3764
Glen Charlie Pond, Wareham
2/23/2011

I had one of those ideal fishing trips today. Couldn't even finish setting my first trap when I got a hit. The line was literally ripped from my hand. I hooked and landed the fish, a pickerel, which would be my largest of the day. Every trap thereafter would pop having just set it down. What a freaky thing, but good. I caught a total of 6 large pickerel, which I was able to document 5. The sixth got away from me when I tried washing him off in the hole for a clean pic. Oh well. (4/5 more were released for not making the grade. Actually lost count. Not a bad thing!) I also landed a nice largemouth to break things up. Overall, probably the best day of ice fishing this old geezer has had.


Map It

---

Fishin' the Hard Water

Avg. Rating: 4
# Reviews: 1
Views: 3860
Black Pond aka Long Pond, Rochester
1/11/2011

a very productive day in the early part of Jan. caught over 10 fish, all pickerel. had a breakoff though. something of size. really couldn't gain much. could definitely feel the weight. northern pike were stocked a few years back so i'm guessin' what it could have been. since then i've moved up to a heavier leader material. using 20# fluro with a number 3 circle hook. a good time was had by all (me) ha.


Map It

---

Herring Run

Avg. Rating: 5
# Reviews: 2
Views: 5307
Cape Cod Canal
6/16/2010

caught a nice striper there using my med weight fresh water outfit. was casting a yo-zuri crystal minnow and got a monster strike. basically caught me, not the other way around. took 40 minutes to get a handle and coax him to the rocks. thankfully it was slack tide. i was physically and emotionally exhausted. weighed out at 26lb and 42in. i was entered in the striper cup sponsored by 'on the water' mag and had it registered at red top bait. thought at least i'd have a chance at the weekly shore prize. nope. somebody entered a 28lber. oh well. just was bummed i had to take it. i'm a die hard catch & release. definitely a trip to remember.


Map It

---

Ice Fishing

Avg. Rating: 5
# Reviews: 4
Views: 3961
Glen Charlie Pond, Wareham
2/20/2011

Went ice fishing today. There were two people already set up when I got there. I put out my tip-ups and got ready for action. Fishing was pretty steady with a white perch to "break the ice". We were all catching pickerel, nothing of real size. The lady that was there went to attend to a flag and proceeded to land a real nice pick. We weighed it at 5lb. 7oz. with a 28in. length! Damn! What a nice fish! Got pictures. I also landed a 23incher at the same time and noticed a red line coming out of it's mouth. The damn thing had a hook lodged deep in it's throat. Appears to have broke off someone's line. It was a mono type line so not sure if it was caught ice fishing. It was very healthy and took my bait with no problem. I managed to pry open his mouth and got a hold of the hook with my pliers. With a quick turn I got it out. Bet he was happy as I slid him back through the hole. Weird!!


Map It

---

This user has created 5 trips
| | | |
| --- | --- | --- |
| | Mike Gaudreau's Latest Mapable Trips | |
Below are the last 5 "mapable" trips this user has plotted.


| | | |
| --- | --- | --- |
| | Mike Gaudreau's Trip Statistics | |

brad again. we had a great time.
03/01/11 09:58 PM

my son, brad trying to hook the big one. you can see my pole with the lure used in the foreground against the tree.
03/01/11 09:58 PM

nice view of the stream
03/01/11 09:58 PM

my little fish
03/01/11 09:58 PM

fast water
03/01/11 09:58 PM

Trout Fishing
little stream somewhere in blairsville, pa
03/01/11 09:48 PM

View all 58 of Mike Gaudreau's Photos

User has 58 photos in their collection.
From
Message
fishor007
02/26/11 05:40 PM




Was wondering if you ever fished for Walleye? If so, was wondering if you had any tips, locations. I am fairly new and dont have much knowledge on fishing locations.



---

User has 1 visible message.

Send Mike Gaudreau a message
Mike Gaudreau's Current Rank: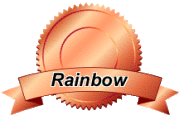 Rainbow Trout Rank
With 84 Total Points


Previous Ranks Achieved:
How are ranks determined?


Below is where we list statistics for the number of reviews, comments, message board posts, etc. that this user has posted on all the Fish Finder sites. The higher total overall points a user has, the higher the user's ranking.


Total Trips:
5
Total Photos:
58
Total Hotspots:
5
Total Trip Reviews:
1
Total Trip Comments:
0
Total Location Reviews:
1
Total Location Comments:
0
Total Locations Added:
0
Total Locations Edited:
0
Total Message Board Posts:
0
Total Species Comments:
14
Total Species Recipes:
0
Total Species Edited:
0
Total Amenities Added:
0
Total Amenities Edited:
0

---

Total Overall Points:
84

---