Username:
bmvd26
First Name:
Bianca
Last Name:
DeLuca
Icon:
Member Since:
01/27/11 04:22 PM
Last Login:
07/21/11 07:01 PM
Profile Views:
7243
City:
Melrose
State:
Massachusetts
Zip:
02176
Country:
USA
Website:
facebook.com/tattedmamma
Interests:
Fishing, my new love ice fishing, music, reading, sports, going to the gym
About Me:
I work, Im a soccer mom and love to fish.

Really I dont know what to write on these things... so yeah its a bit awkward haha
Favorite Fish
to Catch:
Largemouth Bass, Smallmouth Bass
Favorite Type
of Fishing:
shore fishing and ice fishing
Water Type:
Freshwater
Favorite Lures:
I am a lover of rubber worms and poppers and once in a while I'll cast the occasional spinner
Fishing Rods:
My Ugly Stick :)
Fishing Reels:
Fishing Techniques:
Anything that catches me a fish! Im always looking for tips... I am by far an experienced fisher and I want to learn!

Favorite Fishing Spot:
Im not telling! :)

Flag Profile:



02/16/11 09:36 PM

This one almost pulled him in haha
02/02/11 11:39 PM

the smaller of the 2
02/02/11 11:38 PM

and again
02/02/11 11:36 PM

My son caught this sand shark all on his own!
02/02/11 11:36 PM

A lil perch, I think my 1st catch Icefishing
02/02/11 11:33 PM

View all 13 of Bianca DeLuca's Photos

User has 13 photos in their collection.
No messages yet. Be one of the first to send this user a message.

Send Bianca DeLuca a message
Bianca DeLuca's Current Rank: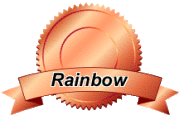 Rainbow Trout Rank
With 50 Total Points


Previous Ranks Achieved:
How are ranks determined?


Below is where we list statistics for the number of reviews, comments, message board posts, etc. that this user has posted on all the Fish Finder sites. The higher total overall points a user has, the higher the user's ranking.


Total Trips:
1
Total Photos:
13
Total Hotspots:
0
Total Trip Reviews:
0
Total Trip Comments:
2
Total Location Reviews:
0
Total Location Comments:
1
Total Locations Added:
0
Total Locations Edited:
0
Total Message Board Posts:
33
Total Species Comments:
0
Total Species Recipes:
0
Total Species Edited:
0
Total Amenities Added:
0
Total Amenities Edited:
0

---

Total Overall Points:
50

---