Username:
redchain
First Name:
Ron
Last Name:
Merkman
Icon:
Member Since:
11/14/10 07:47 AM
Last Login:
04/02/14 07:15 PM
Profile Views:
7971
City:
East Freetown
State:
Massachusetts
Zip:
02717
Country:
USA
Website:
Interests:
Fishing, Kayaking, Camping
About Me:
I Started Fishing at around the age of seven. I only started getting into it heavily this year. I LOVE TO FISH! I do it as much as possible and want to get better and better at it, and have more and more fun and relaxation!
Favorite Fish
to Catch:
Largemouth Bass, BlueGill
Favorite Type
of Fishing:
Fresh Water, Spin Rod
Water Type:
Freshwater
Favorite Lures:
Live Bait, worms, also hardbait, rubber worms,
Fishing Rods:
Six Foot Ugly Stick
Medium/Heavy

Shakespear
Light
Fishing Reels:
Browning: Midas Spining Reel

Browning: Midas Baitcaster Reel
Fishing Techniques:
From Kayak, Open water, Islands, Points, Docks, Etc.

From Shore: with hip waders

Using live bait, hard bait, artificial worms, etc

Favorite Fishing Spot:
Loon Pond (Ted Williams Camp Lakeville)

Flag Profile:


Name
Details

Map It

Trippin' with TED

Avg. Rating: 3
# Reviews: 1
Views: 2569
Loon Pond, Lakeville MA
3/28/2011

Heading home from work today, and decided to stop off at Ted Williams Camp in Lakeville (Loon Pond).
I always have my gear with me in the truck, so I can jump off at any point and throw some lines out. So I get to the pond, not a bad day out partly cloudy, and it was a bit windy coming across the water. Be this as it may, I could care less, just kept up with it, and in no time I had a tug on my line and my bobber went straight under. I grabbed the stick off my holder and reel in a bit set my hook in a clean sweep and had a bit of a fight with what turned out to be a a sweet two pound Bass. It measured twelve inches. I couldn't stay long even though my brother Shawn had shown up and started fishing with me. Great day, wish I had more time. Well, Good Lord willin' I'll have many more this year. Best of luck to my fellow FishFanatics this year.


Map It

---

Another Beautiful November at Copicut

Avg. Rating: 4
# Reviews: 4
Views: 2772
Copicut
11/20/2010

Today was a day that I wanted to get out and make the most of my weekend. Never too sure about when or how long I'll be able to fish and if I can squeeze in even an half hour to an hour, I'm at least somewhat satisfied.
So I start out at nine or so at the local bait shop, pick up some shiners and I'm off to Copicut. It was a bit cloudy today but not too too cold, probably mid to low fifties, not too much wind either. So I cruise over to Copicut with my tunes going in the truck happy as can be, knowing I'll be casting out a few lines soon. When I get there I set up my chair, bait bucket, tackle box and I've got three poles going. My main pole was the one I had my shiner on, 6' medium heavy, with a Browning Midas Spincaster, with 10lb Fire Line, the other two are light spinning reels with 6lb test, Vapor Vanish on one and Stren on the other.
With my shiner out swimming around doing his job, I cast around the periphery with a dark spinnerbait, interchanging with a devil's horse. The other light pole had my brush hog on it . I used this to cause some trouble around my bait fish, hoping to stir up some pickerel action. Sure Enough, Boom, not a half hour into it and I get a nice strike on my bobber, drop my light reel, run to my main pole, and land a sweet Pickerel. Good Size and Beautiful. My second on the year, surpassing my goal of catching at least one. I didn't have too much more time to hang out in heaven, so I put the prize back into the water and put some more bait on the hook. Took several more casts with my other poles and about a half hour later had to go pick up my little daughter. Great day though gotta say.


Map It

---

Trippin' over to Copicut

Avg. Rating: 4.5
# Reviews: 2
Views: 4636
Copicut
11/16/2010

My Buddy Brian met me over at Copicut today. I waited for him for a while, casting my deep diver, red devil, and white Strike King lures. I had a nightcrawler out on a bobber. I was on the rocky side here, and had no action. After Brian got there we moved to another spot that was more secluded and less rocky. We used shiners attatched to bobbers, all the while I used a couple other poles and played around with my baby brush hog, Gulp smelt on a carolina rig, and a few others.
Beautiful day, relaxing and fun, Brian and I caught up on how things were going, and before you know it I had the first Pickerel on my line that I ever caught. I was beautiful, big, and about two feet I gather, weighed a couple pounds by my estimation. Then a while later Brian caught his Chain Pickerel, roughly the same size or the same one. We didn't stay much longer cause it was getting late and we had to go home. Fantastic day!


Map It

---

This user has created 4 trips
| | | |
| --- | --- | --- |
| | Ron Merkman's Latest Mapable Trips | |
Below are the last 3 "mapable" trips this user has plotted.


| | | |
| --- | --- | --- |
| | Ron Merkman's Trip Statistics | |

Yes I did kiss this fish
I was so happy to start of year on a good note, and this baby made my day.
04/01/11 08:45 PM

Caught this baby right in the Kisser
I Love this Bass, my first of the year, and I really can't complain.
04/01/11 08:45 PM

Ice Fishin'
Nothin' but a good time
02/06/11 05:46 PM

Sled
02/06/11 05:46 PM

Ice Chariot
Ice Chariot
02/06/11 05:46 PM

Workin' the field
Setting up for the day
02/06/11 05:46 PM

View all 43 of Ron Merkman's Photos

User has 43 photos in their collection.
No messages yet. Be one of the first to send this user a message.

Send Ron Merkman a message
Ron Merkman's Current Rank: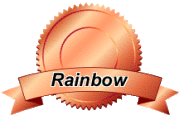 Rainbow Trout Rank
With 55 Total Points


Previous Ranks Achieved:
How are ranks determined?


Below is where we list statistics for the number of reviews, comments, message board posts, etc. that this user has posted on all the Fish Finder sites. The higher total overall points a user has, the higher the user's ranking.


Total Trips:
4
Total Photos:
41
Total Hotspots:
1
Total Trip Reviews:
7
Total Trip Comments:
0
Total Location Reviews:
1
Total Location Comments:
0
Total Locations Added:
0
Total Locations Edited:
0
Total Message Board Posts:
1
Total Species Comments:
0
Total Species Recipes:
0
Total Species Edited:
0
Total Amenities Added:
0
Total Amenities Edited:
0

---

Total Overall Points:
55

---