Username:
freebie
First Name:
Ryan
Last Name:
Fontaine
Icon:
Member Since:
10/11/10 08:01 PM
Last Login:
04/21/14 10:37 AM
Profile Views:
5987
City:
Weymouth
State:
Massachusetts
Zip:
02189
Country:
USA
Website:
Interests:
fishing, snowmobiling, boating, being outdoors, music, anything fun really
About Me:
I'm 33 yrs old. I'm the manager at a marine repair facility in Plymouth MA. I enjoy being outdoors all years long be it fishing skiing boating snowmobiling or anything else fun.
Favorite Fish
to Catch:
stripers, lm, sm, trout.
Favorite Type
of Fishing:
fly fishing, baitcasting, surfcasting
Water Type:
Saltwater and Freshwater
Favorite Lures:
sebile, plastics, jigs, crankbaits, poppers
Fishing Rods:
way too many according to my wife(he whoe dies with the most toys wins...right?)
Fishing Reels:
same as above
Fishing Techniques:
all over the place...flies, plugs, jigs, bait...whatever they are hitting

Favorite Fishing Spot:
in the water

Flag Profile:


Name
Details

Map It

Little Herring Pond

Avg. Rating: 4.833333333333299
# Reviews: 6
Views: 2284
Little Herring
12/31/2011

fished Little Herring with Wojo yesterday. This was my first time fishing out of a jon boat. took some getting used to but once I did it was pretty comfortable. I would love to tell you that we crushed fish all day long but it was the exact opposite. we watched fish swim by us all day as they "flipped us the fin".
Dave managed a handful of Pickerel and some Perch but just couldn't get a bass to bite. Near the end of the day while heading to pick up some marker bouys we had dropped we stopped at one more spot. I cast a jig into about 6" of water on the end of a fallen branck and got slammed. ended up weighing 3.88 and being our only bass for the day.
we fished for another hour after that but just never got them to bite anything.


Map It

---

Santuit 12/27/11 trying out the newly aquired gear trip

Avg. Rating: 4.857142857142899
# Reviews: 7
Views: 2151
Santuit
12/27/2011

got out with Wojo on Santuit today. one other friend showed so we had a little big fish pool. fished from about 8:30-1. ended up with 9 keeper bass up to 3.24lbs. also managed countless perch. most fish came on a mepps with 3 of the bass coming on jigs from 1/8-3/8oz.

I got the 3.24 about 5 mins before heading to the ramp to weigh fish. came on a 3/8oz jig with net bait paca trailer. picked up the jig and started swimming at me full speed. after some hyperspeed cranking I was able to take up enough slack to drive the hook home.

all in all a very good day for dec 27th.


Map It

---

after work whitmans again
Avg. Rating: 4
# Reviews: 3
Views: 2034
Whitmans Pond
9/24/2011

stopped for a quick canoe trip on the way home today. not much to report other than not catching anything. one pick on a spinnerbait. had something real small take a swipe at the frog but no takers. guessing that all this rain really set things back for a day or two. going to give it a go tomorrow in a different location.

-

---

Whitmans pond after work
Avg. Rating: 4
# Reviews: 3
Views: 1612
Whitmans Pond
9/21/2011

been leaving the canoe on the roof in case the mood strikes lately. well today it struck. got on the water about 5:45 paddle over to some pads. worked through them casting a live target frog. no such luck. hit up the spot where I got my profile pic fish a few weeks ago. nothing over there. went back over the pads on my way to the other side of the pond. finally got a 3 pounder to smash the frog. fished this spot for another 30 mins without any more strikes. moved over to the pads near the launch ramp and managed a few more 2 lbers tossing a spinnerbait just outside the pads. was getting dark and I was getting sick of being blown off my spot so I headed for home.

-

---

Whitman's Pond Labor Day Weekend

Avg. Rating: 4.4
# Reviews: 5
Views: 3076
Whitmans Pond, Weymouth MA
9/4/2011

hit up Whitman's Pond in Weymouth this afternoon via canoe with the wife. Fished rte 53 side on the ride out with zero bites. on the way back we headed over to the Lake St side to try a few spots. The second spot we hit produced on my first cast. Nice fish around the 3lb mark(didn't have a scale). Manged two more after that one around 3/4lb and another around 1.5lbs. The wind was blowing pretty good at that point and a couple of boats were buzzing us leaving wakes so we called it a day. Definitely trhe best day I have had in there yet.


Map It

---

This user has created 5 trips
| | | |
| --- | --- | --- |
| | Ryan Fontaine's Latest Mapable Trips | |
Below are the last 3 "mapable" trips this user has plotted.


| | | |
| --- | --- | --- |
| | Ryan Fontaine's Trip Statistics | |



Avg. Rating: 5

# of Ratings: 2

01/01/12 11:34 AM

12/30/11 05:40 PM

12/30/11 05:40 PM

12/27/11 05:04 PM

12/27/11 05:03 PM

12/08/11 08:51 PM

View all 15 of Ryan Fontaine's Photos

User has 15 photos in their collection.
No messages yet. Be one of the first to send this user a message.

Send Ryan Fontaine a message
Ryan Fontaine's Current Rank: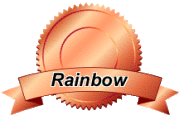 Rainbow Trout Rank
With 79 Total Points


Previous Ranks Achieved:
How are ranks determined?


Below is where we list statistics for the number of reviews, comments, message board posts, etc. that this user has posted on all the Fish Finder sites. The higher total overall points a user has, the higher the user's ranking.


Total Trips:
5
Total Photos:
15
Total Hotspots:
1
Total Trip Reviews:
4
Total Trip Comments:
1
Total Location Reviews:
0
Total Location Comments:
0
Total Locations Added:
0
Total Locations Edited:
0
Total Message Board Posts:
53
Total Species Comments:
0
Total Species Recipes:
0
Total Species Edited:
0
Total Amenities Added:
0
Total Amenities Edited:
0

---

Total Overall Points:
79

---