Username:
mcnabb5
First Name:
Shawn
Last Name:
Icon:
Member Since:
07/13/10 03:33 AM
Last Login:
06/07/15 12:58 PM
Profile Views:
14759
City:
Mount Laurel
State:
New Jersey
Zip:
08054
Country:
USA
Website:
Interests:
Fishing, Basketball, Baseball, Music, Adventures, Hiking, Driving
About Me:
Favorite Fish
to Catch:
Catties/Largemouth
Favorite Type
of Fishing:
Spinning, Just Started Baitcasting
Water Type:
Freshwater
Favorite Lures:
Shrimp, Hotdogs, Crankbaits, Rubbers
Fishing Rods:
Eagle Claw, Northeast Outfitters, Shakespeare, Quantum, Penn
Fishing Reels:
Eagle Claw, Quantum, Shimano, Fin-Nor, Ocean City, Penn
Fishing Techniques:
Mostly bottom fishing for catties, crankbaits for bass.

Favorite Fishing Spot:
Local Lake
Favorite Video:



Let's Ride the Valkyrie, Shall We?



Flag Profile:



Maryland Rockfish
Uncle sent me this picture. Caught in the waters right off Elks Neck State Park, in Maryland, on a lure.


Avg. Rating: 5

# of Ratings: 1

05/10/12 09:12 PM

10/18/11 09:01 PM

Hurricane Irene Fishing
Figured we would go out during the hurricane and fish.
10/18/11 09:00 PM

Length


Avg. Rating: 5

# of Ratings: 1

10/18/11 08:58 PM

Late Season Cattie
10/18/11 08:58 PM

Decent Bass
08/16/11 04:27 PM

View all 9 of Shawn's Photos

User has 9 photos in their collection.
From
Message
jimbuoy
12/27/13 09:40 AM




Merry Christmas & Happy New Year to all my fishing pals. May 2014 bring you health, wealth, happiness and of course fish and lots of them!

---

jimmybaron20
07/08/12 07:37 PM

Quote: "How you been boss? Haven't been fishing for quite some time with you."





Been alright busy with the kids ya know. What about you? We'll have to set up something soon.

---

User has 2 visible messages.

Send Shawn a message
Shawn's Current Rank: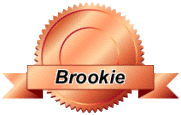 Brook Trout Rank
With 26 Total Points


Previous Ranks Achieved:
How are ranks determined?


Below is where we list statistics for the number of reviews, comments, message board posts, etc. that this user has posted on all the Fish Finder sites. The higher total overall points a user has, the higher the user's ranking.


Total Trips:
0
Total Photos:
9
Total Hotspots:
0
Total Trip Reviews:
0
Total Trip Comments:
1
Total Location Reviews:
0
Total Location Comments:
0
Total Locations Added:
0
Total Locations Edited:
0
Total Message Board Posts:
14
Total Species Comments:
0
Total Species Recipes:
2
Total Species Edited:
0
Total Amenities Added:
0
Total Amenities Edited:
0

---

Total Overall Points:
26

---


User's Recipes:
1. Sizzlin' Bacon Trout Goodie
2. Sweet Southern Fried Catfish