Username:
smac531
First Name:
Scott
Last Name:
M
Icon:
Member Since:
07/06/10 11:16 AM
Last Login:
05/28/13 06:21 AM
Profile Views:
12051
City:
Hopkinton
State:
Massachusetts
Zip:
Country:
USA
Website:
Interests:
fishing, boating, fishing, swimming, and you guessed it, fishing
About Me:
fun to be around and a good fisherman
Favorite Fish
to Catch:
bass
Favorite Type
of Fishing:
spinning
Water Type:
Freshwater
Favorite Lures:
Jig and PowerTeam Lures
Fishing Rods:
Medium spinning 6'6" berkley lighting shock, Medium casting 6'6" berkley cherrywood, MH abu garcia vendetta 7'6"
Fishing Reels:
Quantum accurist, Lews mg speed spool, quantum energy pt 3000
Fishing Techniques:
Jig and Dropshot

Favorite Fishing Spot:
my boat

Flag Profile:


Name
Details

Map It

Ice Fishing
No Reviews
Views: 3535
Lake Maspenock ma
1/9/2011

A great day ice fishing with action throughout the day!

-

---

Day on the lake 3
No Reviews
Views: 3479
Lake Maspenock ma
7/11/2010

behind the dam small fish are trapped and they are easy to catch because not much food is washed down

-

---

Aday on the lake 2
No Reviews
Views: 3672
Lake Maspenock ma
7/12/2010

went fishing and swimming on maspenock. probally caught 6-7 pounds of fish

-

---

a day on the lake
No Reviews
Views: 3589
Lake Maspenock ma
7/8/2010

nice day with some nice fish

-

---

This user has created 4 trips
| | | |
| --- | --- | --- |
| | Scott M's Trip Statistics | |
This user has plotted trips, but none of them contain hotspots to calculate statistics.

09/13/10 07:07 PM

09/13/10 07:07 PM

09/13/10 07:07 PM

09/13/10 07:07 PM

big chain pickerel


Avg. Rating: 2.5

# of Ratings: 2

07/09/10 10:00 AM

User has 5 photos in their collection.
No messages yet. Be one of the first to send this user a message.

Send Scott M a message
Scott M's Current Rank: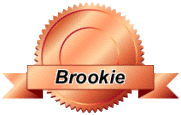 Brook Trout Rank
With 29 Total Points


Previous Ranks Achieved:
How are ranks determined?


Below is where we list statistics for the number of reviews, comments, message board posts, etc. that this user has posted on all the Fish Finder sites. The higher total overall points a user has, the higher the user's ranking.


Total Trips:
4
Total Photos:
5
Total Hotspots:
0
Total Trip Reviews:
2
Total Trip Comments:
0
Total Location Reviews:
0
Total Location Comments:
2
Total Locations Added:
2
Total Locations Edited:
5
Total Message Board Posts:
1
Total Species Comments:
7
Total Species Recipes:
1
Total Species Edited:
0
Total Amenities Added:
0
Total Amenities Edited:
0

---

Total Overall Points:
29

---


User's Recipes:
1. grilled trout