Username:
megad80
First Name:
Adam
Last Name:
Nelson
Icon:
Member Since:
07/04/10 12:07 PM
Last Login:
05/26/14 05:50 AM
Profile Views:
6999
City:
Tewksbury
State:
Massachusetts
Zip:
01876
Country:
USA
Website:
Interests:
About Me:
Favorite Fish
to Catch:
Largemouth bass
Favorite Type
of Fishing:
spinning rod and bait caster
Water Type:
Freshwater
Favorite Lures:
Ribbit rubber frogs, Heddon Torpedo, Tungsten Swim Bait
Fishing Rods:
Ugly Stick
Fishing Reels:
Fishing Techniques:
Top water

Favorite Fishing Spot:
Lake Massapoag, Dunstable, MA
Favorite Video:



Big Pickerel on Lake Singletary in Millbury, MA



Flag Profile:


Name
Details

Map It

Slamming the Northern Pike in the Concord River
Avg. Rating: 5
# Reviews: 4
Views: 7302
Concord River, Bedford, MA
9/5/2010

Myself and my wife's uncle launched from the route 225 ramp on the Bedford/Carlisle line, and we were out on the river by 1:30. This time I took other anglers advice and turned south, under the bridge (towards Concord).

We first stopped a little way before the river starts to get narrow. My friend was fishing the phoebe and was having no luck. I first threw the top water ribbit frog (as usual), and no luck. I looked in my tackle box for answers and switched to a small rubber swim bait with a paddle tail and a weight. I maybe made 3 casts, and I caught a Calico Bass/Crappie. On my 5 cast, WHAM. Something hit the lure... The fight was on... Got the fish in, and it was a northern pike, the first one that I've ever caught. Thank god for the hook out tool, or I may have had some bloody fingers. The pike absolutely destroyed my rubber swim bait... rubber shreaded off the weight, and the pike snapped the hook. I didn't weigh the fish, but it was large.

We went further south towards Concord in the area where it gets narrow, and I switched to a small spinner with a head that immitates a shiner/bait fish. To make a long story short, I caught 4 more northern pike and 3 bass. The spinner seemed to be working. My friend eventually followed suit, and switched to a spinner. On his first cast he landed a nice bass, probably a 1.5 lbs. That was the largest bass of the day. The pike really seemed to be liking the spinners this day.

My usual lures didn't work all day long... I threw rubber worms, ribbit frog, heddon torpedo... and not even a strike! The spinner seemed to be what was getting the job done.

I had a blast out there and I can't wait to go back. I did get some video of one of the pike I caught. Here is the link, and it is also posted on my blog.

http://www.youtube.com/watch?v=iU2Oep8Cd9k




Map It

---

Getting spanked by Lake Singletary
Avg. Rating: 4
# Reviews: 4
Views: 2339
Lake Singletary, Sutton, MA
8/29/2010

We showed up at the boat launch at 6:15 eager and ready to go with high ambitions for victory. We launched, and the go was given and we were off...

The next 8 hours, we did not catch a single keeper!! We tried throwing everything at them... topwater, spoons, soft baits, jigs, swimbaits... EVERYTHING. For our first tournament, we were a little demoralized.

We had one nice fish (estimated 2.5 lbs.), but lost it at the side of the boat. After that, we knew it just wasn't our day.

I did land a giant pickerel on a spoon... a monster. So the day wasn't a complete loss. Too bad it didn't count for the tournament. :-( Everything else we caught that day was less than 12 inches.

It was tough to roll a donut on our very first tournament, but we can only go up from here I suppose.

Oh well, "A bad day of fishing is still better than a good day at work."

-

---

Getting my a$$ kicked by the Concord River
Avg. Rating: 3
# Reviews: 1
Views: 2808
Concord River, Bedford, MA
8/26/2010

I caught one fish all day... one largemouth bass on my first cast. It was about a pound. The next 5 hours, not even a bite! I caught the fish on the ribbit frog, so I stuck with that for most of the day. Switched to the rubber worm... no luck. Switched to a phoebe... nothing... I saw one guy pull in a nice carp, another guy pull in a northern pike... but they just weren't biting my line. It's my first time fishing in the Concord River, so I don't know where the hot spots are. I will surely go back and have some better luck next time.


Map It

---

5 lb. Larry Lunker

Avg. Rating: 5
# Reviews: 9
Views: 5022
Lake Massapoag, Dunstable, MA
6/18/2010

I go here a a lot. I never usually have a 'limit' day, but I usually put 1-2 big fish in the boat a day. This day was no exception... I caught the biggest bass I ever caught on the Ribbit frog top water lure. The bass was caught in maybe 3 feet of water next to a dock with a pontoon boat tied up to it. I couldn't believe the size of this fish. MASSIVE. I didn't know that there were fish that large in that lake.


Map It

---

This user has created 4 trips
| | | |
| --- | --- | --- |
| | Adam Nelson's Latest Mapable Trips | |
Below are the last 3 "mapable" trips this user has plotted.


| | | |
| --- | --- | --- |
| | Adam Nelson's Trip Statistics | |

Team Dojo shirts
10/10/10 11:03 AM

Chris on Lake Casitas
My friend from CA sent me this... he caught this about 40 minutes north of LA. He claims it was a 9 lb'er... I hope he is this lucky on Knopps!!!
09/21/10 09:40 PM

5.1 lb bass from Massapoag
Caught on ribbit frog in 3 foot of water near a dock. Biggest fish I ever caught... I had no idea fish that big were in this lake. I have been fishing here since I was a kid.


Avg. Rating: 5

# of Ratings: 2

07/05/10 06:09 AM

User has 3 photos in their collection.
No messages yet. Be one of the first to send this user a message.

Send Adam Nelson a message
Adam Nelson's Current Rank: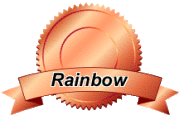 Rainbow Trout Rank
With 94 Total Points


Previous Ranks Achieved:
How are ranks determined?


Below is where we list statistics for the number of reviews, comments, message board posts, etc. that this user has posted on all the Fish Finder sites. The higher total overall points a user has, the higher the user's ranking.


Total Trips:
4
Total Photos:
3
Total Hotspots:
8
Total Trip Reviews:
8
Total Trip Comments:
1
Total Location Reviews:
0
Total Location Comments:
0
Total Locations Added:
0
Total Locations Edited:
0
Total Message Board Posts:
70
Total Species Comments:
0
Total Species Recipes:
0
Total Species Edited:
0
Total Amenities Added:
0
Total Amenities Edited:
0

---

Total Overall Points:
94

---