Username:
fishsnatcher
First Name:
max
Last Name:
j
Icon:
Member Since:
05/08/10 12:39 PM
Last Login:
07/24/12 03:02 PM
Profile Views:
11196
City:
fairfield county
State:
Connecticut
Zip:
99900
Country:
USA
Website:
Interests:
fly fishing, and fly tying
About Me:
Trout addict!
Favorite Fish
to Catch:
Native Brown trout
Favorite Type
of Fishing:
fly fishing
Water Type:
Saltwater and Freshwater
Favorite Lures:
quill gordon dry fly
Fishing Rods:
Freshwater: TLS Orvis Power Matrix (5 weight), Fenwick Royal II (7 weight), Orvis Superfine Touch (3 weight, my favorite)

Saltwater: Orvis Helios (9 weight), L.L. Bean Ghost (9 weight)
Fishing Reels:
Freshwater: Orvis Access II
Saltwater: Orivs Odyssey III
Fishing Techniques:
Freshwater: dry flies
Saltwater: streamers

Favorite Fishing Spot:
Small trout rivers
Favorite Video:



My friend and I fly fishing the Mianus river



Flag Profile:


Name
Details

Map It

Norwalk river
Avg. Rating: 2
# Reviews: 1
Views: 3405
norwalk river
trout

-

---

norwalk river
Avg. Rating: 3.5
# Reviews: 2
Views: 3833
norwalk river
4/29/2010

cold frigid


Map It

---

fun
Avg. Rating: 3.5
# Reviews: 2
Views: 3826
saugatuck resevoir, ct
4/15/2010

very warm late day


Map It

---

mayflower
Avg. Rating: 4
# Reviews: 1
Views: 3531
Mayflower pond, ct
3/6/2010

small pond but awesome freezing 32 degrees the whole time


Map It

---

kayaking
No Reviews
Views: 3321
Factory pond, ri
4/14/2010

awesome than fell off after catching massive pickerel


Map It

---

Fish
No Reviews
Views: 4538
West wall, ri
4/24/2010

Awesome action


Map It

---

Recreation Fishing
No Reviews
Views: 3398
Lake Mamanasco, CT
5/7/2010

Awesome, hit so many fish from bass to panfish it was ridiculous


Map It

---

This user has created 7 trips
| | | |
| --- | --- | --- |
| | max j's Latest Mapable Trips | |
Below are the last 6 "mapable" trips this user has plotted.



06/18/10 12:06 AM

sun fish
i catch to many of these when fishing for bass but they are fun
05/08/10 03:00 PM

lewer
very nice for fat ass bass
05/08/10 02:57 PM

seen one of these before but before i saw a bass suck it up hahahha
05/08/10 02:46 PM

Caught millions of these beautiful colors and are fun to catch because they fight hard for their size
05/08/10 01:10 PM

User has 5 photos in their collection.
No messages yet. Be one of the first to send this user a message.

Send max j a message
max j's Current Rank: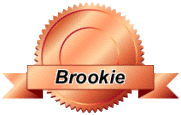 Brook Trout Rank
With 36 Total Points


Previous Ranks Achieved:
How are ranks determined?


Below is where we list statistics for the number of reviews, comments, message board posts, etc. that this user has posted on all the Fish Finder sites. The higher total overall points a user has, the higher the user's ranking.


Total Trips:
7
Total Photos:
5
Total Hotspots:
13
Total Trip Reviews:
1
Total Trip Comments:
0
Total Location Reviews:
0
Total Location Comments:
0
Total Locations Added:
0
Total Locations Edited:
0
Total Message Board Posts:
7
Total Species Comments:
1
Total Species Recipes:
1
Total Species Edited:
1
Total Amenities Added:
0
Total Amenities Edited:
0

---

Total Overall Points:
36

---


User's Recipes:
1. Fried delight