Username:
401mike401
First Name:
michael
Last Name:
stone
Icon:
Member Since:
04/28/10 12:45 PM
Last Login:
08/28/10 03:41 PM
Profile Views:
13599
City:
Cranston
State:
Rhode Island
Zip:
02920
Country:
USA
Website:
Interests:
all fresh water and some salt water....but mostly fresh
About Me:
i get lifted
Favorite Fish
to Catch:
monster trout!
Favorite Type
of Fishing:
Spin Rod
Water Type:
Freshwater
Favorite Lures:
berkley power bait...floating rapala shad......rooster tails....jigs....and alot more!
Fishing Rods:
shakespear micro mini spi....and a rhoddy hunter....light action poles
Fishing Reels:
same
Fishing Techniques:
1 lure and 1 live

Favorite Fishing Spot:
beach pond....

Flag Profile:


Name
Details

Map It

wood river
Avg. Rating: 4
# Reviews: 1
Views: 4608
wood river
4/26/2010

couple guys out on the wood on a very beautiful day!


Map It

---

just another early day!

Avg. Rating: 5
# Reviews: 1
Views: 5107
beach pond and breakheart pond
4/26/2010

me and two buddies decided 2 try and make it out 2 beach pond....day was kinda slow 2 begin with until we seen lots of freshly stocked trout...1 got 1 but they werent biting that well they were still shocked from being so new 2 the lake.....so we went down 2 breakpond pond and got 2 nice pickeral and 1 bass and 1 more rainbow it was a great day!


Map It

---

This user has created 2 trips
| | | |
| --- | --- | --- |
| | michael stone's Latest Mapable Trips | |
Below are the last 2 "mapable" trips this user has plotted.


| | | |
| --- | --- | --- |
| | michael stone's Trip Statistics | |

the pines wood river
fishing in the pines wood river
04/28/10 01:14 PM

trout
2 trout caught in lincoln woods left side of the beach area
04/28/10 01:11 PM

olney pond
more fishing
04/28/10 01:10 PM

my spot
the bigger side of the bridge
04/28/10 01:03 PM

User has 4 photos in their collection.
From
Message
tiggerbee143
08/24/10 08:02 PM


my 2 big ones had a ball bring them in!!!!!!!!!!

---

User has 1 visible message.

Send michael stone a message
michael stone's Current Rank: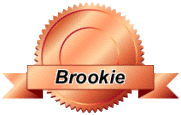 Brook Trout Rank
With 36 Total Points


Previous Ranks Achieved:
How are ranks determined?


Below is where we list statistics for the number of reviews, comments, message board posts, etc. that this user has posted on all the Fish Finder sites. The higher total overall points a user has, the higher the user's ranking.


Total Trips:
2
Total Photos:
4
Total Hotspots:
2
Total Trip Reviews:
3
Total Trip Comments:
4
Total Location Reviews:
2
Total Location Comments:
1
Total Locations Added:
5
Total Locations Edited:
5
Total Message Board Posts:
3
Total Species Comments:
1
Total Species Recipes:
3
Total Species Edited:
1
Total Amenities Added:
0
Total Amenities Edited:
0

---

Total Overall Points:
36

---


User's Recipes:
1. freid native fish
2. trout fry
3. trout fry