Username:
drewski
First Name:
drew
Last Name:
richards
Icon:
Member Since:
03/31/10 04:29 PM
Last Login:
08/25/10 08:17 AM
Profile Views:
14696
City:
holland
State:
Michigan
Zip:
49424
Country:
USA
Website:
Interests:
having fun
About Me:
i enjoy my fishing, my dad put a bambo pole in my hands when i was 5 yrs old and its been a passion ever since
Favorite Fish
to Catch:
catfish
Favorite Type
of Fishing:
river bank fishing
Water Type:
Favorite Lures:
crankbait
Fishing Rods:
too many to list
Fishing Reels:
too many to list
Fishing Techniques:

Favorite Fishing Spot:
Favorite Video:




Flag Profile:


Name
Details

Map It

River Fishen for Cats

Avg. Rating: 5
# Reviews: 1
Views: 6747
grand haven, mi
4/1/2010 - 4/2/2010

went to grand haven to test out the grand river and see if an early cat fish are biting


Map It

---

sucker fishin

Avg. Rating: 4
# Reviews: 2
Views: 12148
pigoen creek holland mi
3/26/2010

early fishing for spawning brown suckers


Map It

---

steel head in rock ford
No Reviews
Views: 4877
Rockford damn, rock ford mi
3/29/2010

went steelhead fishing at the rockford damn, no luck today but they were jumping


Map It

---

This user has created 3 trips
| | | |
| --- | --- | --- |
| | drew richards's Latest Mapable Trips | |
Below are the last 3 "mapable" trips this user has plotted.


| | | |
| --- | --- | --- |
| | drew richards's Trip Statistics | |

bass
04/08/10 06:34 PM

carp
another carp for the wife
04/08/10 06:34 PM

hmmm
get the small ones out of the way for the big ones
04/08/10 06:33 PM

Bowfin
04/08/10 05:45 PM

Bowin


Avg. Rating: 5

# of Ratings: 1

04/08/10 05:38 PM

gobys
my and a buddy caught over 40 put together ... we where bored
04/08/10 05:21 PM

View all 26 of drew richards's Photos

User has 26 photos in their collection.
No messages yet. Be one of the first to send this user a message.

Send drew richards a message
drew richards's Current Rank: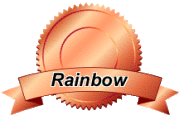 Rainbow Trout Rank
With 51 Total Points

Special Awards Achieved: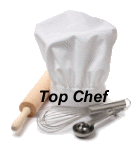 Top Chef



Previous Ranks Achieved:
How are ranks determined?


Below is where we list statistics for the number of reviews, comments, message board posts, etc. that this user has posted on all the Fish Finder sites. The higher total overall points a user has, the higher the user's ranking.


Total Trips:
3
Total Photos:
26
Total Hotspots:
3
Total Trip Reviews:
2
Total Trip Comments:
1
Total Location Reviews:
1
Total Location Comments:
4
Total Locations Added:
1
Total Locations Edited:
1
Total Message Board Posts:
1
Total Species Comments:
2
Total Species Recipes:
6
Total Species Edited:
0
Total Amenities Added:
0
Total Amenities Edited:
0

---

Total Overall Points:
51

---


User's Recipes:
1. pan fried catfish
2. deep fry catfish
3. OVEN-FRIED FISH FILLETS
4. peacon walleye
5. Pan fried
6. open fire