Username:
markinsturbridge
First Name:
Mark
Last Name:
Rulli
Icon:
Member Since:
03/18/10 10:30 PM
Last Login:
05/13/15 07:49 PM
Profile Views:
6823
City:
Morrisville
State:
North Carolina
Zip:
27560
Country:
USA
Website:
Interests:
About Me:
Grew up in Barkhamsted Ct home of the Farmington River thru Riverton Ct (and home of the now $40 resident fishing license) Learned the fly rod from my father at 5 years old.
Favorite Fish
to Catch:
Brown Trout
Favorite Type
of Fishing:
Fly
Water Type:
Freshwater
Favorite Lures:
Nymph
Fishing Rods:
Zero g, Two Silver Labels
Fishing Reels:
Orvis reels
Fishing Techniques:
back and forth??? 2-10 motion???

Favorite Fishing Spot:
Farmington River West Branch, Riverton Ct

Flag Profile:


Farquarh Road
Avg. Rating: 4.6666666666667
# Reviews: 3
Views: 2998
Westville River
5/30/2010

Looking to fish pool where Hobbs Brook and Westville River meet, finish with nymphs under the bridge

-

---

Nymph Exploration
No Reviews
Views: 2773
Sandisfield Ma
4/9/2010

Going to go fly fishing with nymphs and whatever is on the water

-

---

This user has created 3 trips
| | | |
| --- | --- | --- |
| | Mark Rulli's Trip Statistics | |
This user has plotted trips, but none of them contain hotspots to calculate statistics.

4# morning
Using drop shot this morning


Avg. Rating: 3

# of Ratings: 1

06/09/14 11:57 AM

how to measure 12"


Avg. Rating: 3

# of Ratings: 1

06/09/14 11:55 AM

Trout in Big Alum
Packed him in snow to keep him fresh, caught on #8 hares ear nymph


Avg. Rating: 5

# of Ratings: 2

04/05/13 02:48 PM

Record Fish
I don't know how, but we hooked this "fish" and it was still wiggling when we took the picture, must be a record! Less then 1", less then a gram


Avg. Rating: 5

# of Ratings: 6

08/08/12 08:17 AM



Avg. Rating: 5

# of Ratings: 3

07/25/11 10:58 AM

07/25/11 10:36 AM

View all 10 of Mark Rulli's Photos

User has 10 photos in their collection.
No messages yet. Be one of the first to send this user a message.

Send Mark Rulli a message
Mark Rulli's Current Rank: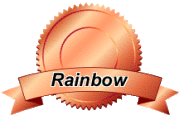 Rainbow Trout Rank
With 66 Total Points


Previous Ranks Achieved:
How are ranks determined?


Below is where we list statistics for the number of reviews, comments, message board posts, etc. that this user has posted on all the Fish Finder sites. The higher total overall points a user has, the higher the user's ranking.


Total Trips:
3
Total Photos:
10
Total Hotspots:
0
Total Trip Reviews:
0
Total Trip Comments:
1
Total Location Reviews:
0
Total Location Comments:
0
Total Locations Added:
1
Total Locations Edited:
1
Total Message Board Posts:
50
Total Species Comments:
0
Total Species Recipes:
0
Total Species Edited:
0
Total Amenities Added:
0
Total Amenities Edited:
0

---

Total Overall Points:
66

---