Username:
corsaircane
First Name:
Paul
Last Name:
Icon:
Member Since:
01/26/10 10:50 AM
Last Login:
03/03/13 03:47 PM
Profile Views:
6742
City:
Scituate
State:
Massachusetts
Zip:
02066
Country:
USA
Website:
Interests:
Fishing (Of Course!), Candlepin Bowling, Outdoor living (Hiking, camping, etc.), Music (Classic Rock is tops) and going to concerts. Ice Hockey (Go Bruins!), Football (Go Patriots and Go Hurricanes!), Grillin' & Chillin'. Also enjoy the "Finer things" in life.
About Me:
I am a recent graduate from the University of Massachusetts-Dartmouth with a Master's degree in Marine Biology.

Right now I am training to become a fisheries observer and should be starting full time this winter.
Favorite Fish
to Catch:
Largemouth Bass, Smallmouth Bass, Pickerel, Crappie & other panfish, Tuna, Cod, Wahoo, Dorado, Grouper, Snapper, Amberjack, Sailfish, Marlin, Flounder
Favorite Type
of Fishing:
Spinning, Baitcasting, Trolling, Chunking, Live Baiting
Water Type:
Saltwater and Freshwater
Favorite Lures:
Floating Rapala (Black and White, Perch color), Heddon Mini Torpedo, Storm Chug Bug, Rebel Pop-R, Plastic worms, Live Bait (Shiners, Nightcrawlers), Swim baits, Rapala (All models)
Fishing Rods:
Shakespeare Ugly Stik, White hawk Boat rods, Penn, Huntress Tackle 50 lb. Standup (Custom)
Fishing Reels:
Penn (International II series, Spinfisher, Senator, Silverado),
Abu garcia Ambassadeur 6500c,
Shimano Baitrunner
Fishing Techniques:
Top-water & Live bait fishing for both Bass species. Dropping plastic worms when necessary.

Bottom bouncing for cod, pollock and the like.

Trolling for big game

Favorite Fishing Spot:
Copicut Reservior, Allen River Reservior, Squam Lake (NH), Miscellaneous ponds around MA. If there is water, I will fish it!


Flag Profile:



Squam Lake White Perch


Avg. Rating: 4

# of Ratings: 1

10/06/10 05:27 PM

Yet another Smallmouth
10/05/10 07:40 PM

Spring Smallmouth
10/05/10 07:39 PM

Big Pickerel
10/05/10 07:38 PM

Smallie 2010
Another fine NH Smallie
10/05/10 07:37 PM

Striped Bass
Location: Duxbury Harbor

Length: 31" (released)
Weight: 10-15 lbs

Bait: live snapper bluefish
10/04/10 02:55 PM

View all 15 of Paul's Photos

User has 15 photos in their collection.
No messages yet. Be one of the first to send this user a message.

Send Paul a message
Paul's Current Rank: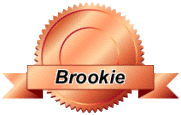 Brook Trout Rank
With 47 Total Points


Previous Ranks Achieved:
How are ranks determined?


Below is where we list statistics for the number of reviews, comments, message board posts, etc. that this user has posted on all the Fish Finder sites. The higher total overall points a user has, the higher the user's ranking.


Total Trips:
0
Total Photos:
15
Total Hotspots:
0
Total Trip Reviews:
0
Total Trip Comments:
0
Total Location Reviews:
1
Total Location Comments:
0
Total Locations Added:
2
Total Locations Edited:
2
Total Message Board Posts:
22
Total Species Comments:
4
Total Species Recipes:
0
Total Species Edited:
1
Total Amenities Added:
0
Total Amenities Edited:
0

---

Total Overall Points:
47

---