Username:
acuteangler
First Name:
Doug
Last Name:
Icon:
Member Since:
08/23/09 05:12 AM
Last Login:
10/14/13 06:40 PM
Profile Views:
5888
City:
Belmont
State:
Massachusetts
Zip:
02478
Country:
USA
Website:
Interests:
Fishing, hiking, environment/conservation, local history, archaeology
About Me:
typical dad, schoolteacher
Favorite Fish
to Catch:
LMB, trout, perch
Favorite Type
of Fishing:
Spin rod, fly
Water Type:
Freshwater
Favorite Lures:
Senko
Fishing Rods:
Some crappy rods including an Ugly Stick
Fishing Reels:
no-name crap reels
Fishing Techniques:
Minimalist: hook + worm.

Favorite Fishing Spot:
Walden Pond, Lincoln

Flag Profile:


Name
Details

Map It

They're Biting at Arlington Res
Avg. Rating: 4
# Reviews: 3
Views: 3778
Arlington Reservoir
4/17/2012

Started out this afternoon at Spy Pond -- nothing. I think the bucketeers have pretty much cleaned it out. Drove over to Arlington Reservoir and it was a different story, my friends. Two nice bass in about twenty minutes. Powerbait wacky worm both times, dropped about 25 feet off shore.


Map It

---

Mystic River, Medford
Avg. Rating: 4
# Reviews: 2
Views: 2881
Mystic River, MA
4/15/2012

Snuck out on Sunday afternoon to the headwaters of the Mystic River where it flows out of Lower Mystic Lake. Bagged two decent SMB, numerous bluegills, yellow perch, and a white perch.


Map It

---

Walden Pond 3/25/12
No Reviews
Views: 2157
Walden Pond
3/25/2012

Perfect conditions: cloudy, no wind, cold, just after the rain/drizzle ended. My kid and I drove out to Walden Pond and went to the first set of stone steps as you walk counterclockwise from the beach. That classic Walden water was clear and smooth as glass, and we saw many LMBs in about six feet of water,snubbing everything we offered them, from live worms to plastics. Moved downshore a bit to a more open spot, saw a hefty brown trout only a few feet from shore, snapping at bugs. Made me wish I'd brought my fly rod! Can't wait to come back and give it another go.

-

---

[classified location] One Last Cast for Summer
Avg. Rating: 3.75
# Reviews: 4
Views: 2197
Lincoln/Sudbury Area
9/5/2011

Went out this afternoon to a favorite small pond in the Lincoln/Sudbury area. (If you're burning to know, send me a PM). This place has mostly small bass, and lots of bluegills, and at least one monster bass that I managed to catch back in July.
Today's haul was several bluegill, one decent bass, and a horn pout that managed to spear me in the finger pretty good. The Monster is still out there, but will have to wait for another day.

-

---

Squannacook River, W. Groton MA
No Reviews
Views: 4210
Squannacook River, W. Groton, MA
4/23/2011

Went out early on a drizzly Saturday morning to go after trout on the Squannacook. There's a great spot right off the road with two single-space parking areas. Awesome cover, with some fallen trees spanning the river, brush, deep holes, sandy stretches. Spent three hours in a battle of wits with a big old brownie who came close enough to the surface for me to get a look at him. I was fishing a PowerBait floating trout worm, got him to bite a few times, but couldn't seal the deal. Made him jump a few times though!


Map It

---

Spy Pond Perch Frenzy
No Reviews
Views: 2436
4/10/2011

Was out fishing Spy Pond this morning, along the "nature trail" to the left of the turn-around circle at the end of Linwood. Got some nibbles from a school of small perch, but no bites. Saw the water boiling with perch at one spot -- the whole school was thrashing around in a knot just at the surface. Anyone know what's behind that behavior at this time of year?

-

---

Spy Pond Bass-a-Thon

Avg. Rating: 3.4285714285714004
# Reviews: 7
Views: 4050
Spy Pond, Arlington, MA
8/17/2009

Hot sunny morning, caught 13-inch bass using a shiner. A great spot is on the stone steps leading down to the water near the playground just off the bike path.


Map It

---

This user has created 7 trips
| | | |
| --- | --- | --- |
| | Doug's Latest Mapable Trips | |
Below are the last 4 "mapable" trips this user has plotted.



LMB Sudbury Res 7-3-12
Fireworks came early for me -- this guy was a monster. Dropped a 5" junebug wacky senko right on him, only about 8 feet from shore. Bam!
07/03/12 07:13 PM

LMB 4-17-12
15" bass caught on a wacky-rigged senko on the drop in about 4 feet of water.
04/19/12 07:48 AM

Menotomy Rocks!
08/23/09 06:20 AM

Bass Hooked at Spy Pond
Caught around noontime on a shiner. Put up an awesome fight!
08/23/09 06:09 AM

User has 4 photos in their collection.
From
Message
christopher
08/23/09 11:11 PM




nice fish

---

User has 1 visible message.

Send Doug a message
Doug's Current Rank: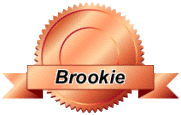 Brook Trout Rank
With 46 Total Points


Previous Ranks Achieved:
How are ranks determined?


Below is where we list statistics for the number of reviews, comments, message board posts, etc. that this user has posted on all the Fish Finder sites. The higher total overall points a user has, the higher the user's ranking.


Total Trips:
8
Total Photos:
4
Total Hotspots:
4
Total Trip Reviews:
0
Total Trip Comments:
3
Total Location Reviews:
0
Total Location Comments:
2
Total Locations Added:
0
Total Locations Edited:
0
Total Message Board Posts:
25
Total Species Comments:
0
Total Species Recipes:
0
Total Species Edited:
0
Total Amenities Added:
0
Total Amenities Edited:
0

---

Total Overall Points:
46

---