Username:
cheryldrew
First Name:
Cheryl
Last Name:
Icon:
Member Since:
07/25/09 03:47 PM
Last Login:
09/06/14 07:06 PM
Profile Views:
8707
City:
Holliston
State:
Massachusetts
Zip:
01746
Country:
USA
Website:
Interests:
Fishing, hiking, camping, movies, spending time with the family, social networking, DIY
About Me:
My husband has been fishing since he was a kid and got me hooked. We love going fishing together and trying out new spots. My biggest pet peeve? Finding a great spot then realizing there is NO access! Currently we only fish from shore but are looking into getting a portable bass boat.
Favorite Fish
to Catch:
Mostly bass, but anything that takes my bait!
Favorite Type
of Fishing:
Spin Rod
Water Type:
Freshwater
Favorite Lures:
Senko, swimbait, crank baits
Fishing Rods:
Drew: St. Croix Avid (2 piece)
Cheryl: St. Croix Premier (2 piece)
Fishing Reels:
Drew: Shimano Symetre 2500FJ
Cheryl: Shimano Symetre 2500FI
Fishing Techniques:
Patience! Usually take Drew's advice but sometimes I have to try it my way first. I like to use a lot of different baits just to get the feel and improve my skills.

Favorite Fishing Spot:

Flag Profile:


Name
Details

Map It

South End Pond

Avg. Rating: 3
# Reviews: 7
Views: 5021
South End Pond Millis, MA
8/16/2009

Drew caught this largemouth but Arthur wanted to share in the glory!


Map It

---

Ashland Reservoir

Avg. Rating: 3.375
# Reviews: 8
Views: 3770
Ashland Reservoir, Ashland, MA
8/16/2009

Parked on Chestnut Street and hiked down trail to water. Great access for shore fishing but too many people with dogs jumping in the water so we had to keep moving to get to a quieter area.


Map It

---

Buckmaster Pond

Avg. Rating: 3.7272727272727
# Reviews: 11
Views: 4510
Buckmaster Pond Franklin, MA
7/17/2009

A productive night at Buckmaster Pond


Map It

---

Webster Lake

Avg. Rating: 3
# Reviews: 6
Views: 4675
Webster, MA
7/24/2005

We have found this spot to be hit or miss. There is plenty of shore access.

It's a great place to bring the whole family. There is a decent beach with a snack bar where they sell soda, hot dogs, burgers, fries, ice cream, etc. at very reasonable prices.


Map It

---

This user has created 4 trips
| | | |
| --- | --- | --- |
| | Cheryl's Latest Mapable Trips | |
Below are the last 4 "mapable" trips this user has plotted.



Hilton Head Smaller Bass
Here's another shot of the smaller bass Drew caught in our backyard.
05/07/11 09:29 PM

Big Ass Hilton Head Bass
Another shot of Drew's big catch,
05/07/11 09:27 PM

Second Hilton Head Bass
Here's the 2nd bass Drew caught..not as big as the 1st 1 he caught but still a nice catch!
05/07/11 09:25 PM

First Hilton Head Bass
We went to Hilton Head during April Vacation and our house is on a stocked pond. Drew is still bragging about this catch!
05/07/11 09:22 PM

Kingsbury Pond
Norfolk, MA
08/19/09 09:18 AM

South End Pond Millis, MA
Drew's catch (Arthur holding it)
08/18/09 01:36 PM

View all 31 of Cheryl's Photos

User has 31 photos in their collection.
From
Message
angler21
08/19/09 12:14 PM




Hi Cheryl,

Things are going great, on vacation and actually just got back from 3 days in NH on Lake Waukewan- wait until you see the trip I post!

There is no getting around bugs from about 8:30 to 10:00 because that's when they come out to play. I don't have major issues because I'll wear windpants, a long sleeve t-shirt and a baseball cap. I personally just apply Repel, Sportsman formula 29% deet on my exposed areas, ankles, hands and neck. I might get a few mosquito bites during that peak time from 8:30 to 10:00 but its not too bad. Usually after 10 it cools down and the bugs are non-existent. If you and Drew head out around 7:00 you'll get bonus time before the bugs and you get to see the transformation of night coming, usually when there is a frenzy of jumps from 8:00- 9:00. Drews right too, the morning is also a great time to get out, the waters usually glass and there's minimal boat activity.

My favorite fishing is still in the evening because fishing is all based on sound. You'll find that the Fall will eleminate most of the bug activity. Use jitterbugs and poppers and I'm sure you'll have success.

Good luck, keep me posted with the quest for Larry the Lunker haha.

Jeff

---

angler21
08/11/09 06:08 PM




Hi Cheryl,
How are you? I was just writing to say great strippers!!! Also I'm originally from Holliston, and just moved to Hopkinton. I used to stick with Lake Winthrop, but I've had the pleasure of living on Lake Maspenock in Hopkinton this summer and feel the fishing is much better- especially for large mouth bass. It sounds like you get great advice from Drew, but read my Blog- it may help. Good luck fishing the rest of the year.

Jeff

---

christopher
08/02/09 11:18 AM




nice fish


---

User has 3 visible messages.

Send Cheryl a message
Cheryl's Current Rank: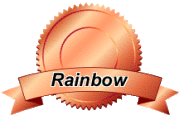 Rainbow Trout Rank
With 56 Total Points


Previous Ranks Achieved:
How are ranks determined?


Below is where we list statistics for the number of reviews, comments, message board posts, etc. that this user has posted on all the Fish Finder sites. The higher total overall points a user has, the higher the user's ranking.


Total Trips:
4
Total Photos:
29
Total Hotspots:
4
Total Trip Reviews:
0
Total Trip Comments:
0
Total Location Reviews:
0
Total Location Comments:
2
Total Locations Added:
2
Total Locations Edited:
4
Total Message Board Posts:
11
Total Species Comments:
0
Total Species Recipes:
0
Total Species Edited:
0
Total Amenities Added:
0
Total Amenities Edited:
0

---

Total Overall Points:
56

---