Username:
lundrunner
First Name:
Gregg
Last Name:
Nelson
Icon:
Member Since:
05/07/07 04:53 AM
Last Login:
11/05/11 07:39 AM
Profile Views:
10337
City:
East Haven
State:
Connecticut
Zip:
06512
Country:
USA
Website:
Interests:
Cold weather finds me making wine and reworking the honey do list.
About Me:
Grew up in Middlefield trapping,fishing and hunting. Glazier by trade.
Favorite Fish
to Catch:
Smallies,Blues
Favorite Type
of Fishing:
spinning
Water Type:
Saltwater and Freshwater
Favorite Lures:
Ones that work that day
Fishing Rods:
Shimano,
Fishing Reels:
Shimano all 6 for bass
Fishing Techniques:
What ever they want that day. Topwater is my faverite

Favorite Fishing Spot:
Lake st. Catherine VT

Flag Profile:


Name
Details

Map It

rogers
Avg. Rating: 4.5
# Reviews: 2
Views: 4242
Rogers
4/18/2009

Decided to head to Rogers, even if it was opening day and found one parking space left. Needless to say we where the only one of two boats bass fishing. Worked the islands, then went north were Bob got a 3.9lb Lgmouth on a white jerkbait. Then a pickerel hooks up for him as well as a perch. Things shut down at 9 as we worked that end. 12, I pick up a 1lber to break my skunk useing a crawl shallow. We moved back south and a pickerel took my white X-Rap and 1/2 hour later a stock brown trout hit it. [ Thank god, Wife was all over me about fish to eat.] Called it a 1:30. Another great day to be on the water and the fish are starting to wake up. Banana


Map It

---

Powers Lake
Avg. Rating: 4.25
# Reviews: 4
Views: 4368
Powers lake,East Lyme, ct
4/10/2009

With Bobct only getting one fish at Pataganset on thursday, we headed for Powers to try our luck. Worked the ripraff and rocky shorelines as well as some drop offs with white crankbaits,jerkbaits,hair jigs and crawdads. Had a few follow the cranks, but no takers. Had one pickup my crawl and spit it out just as fast. At 12 I changed to a senco and in a few cast got a hit. Set the hook, but it felt like he spit that out as well. While this was happening the wife was calling me on the phone, so I talked to her for a minute then hung up. As I was reeling in the bass was still hooked, Boated a 2.7lb bass for the first fish of the year. Also the only fish for the day. Now to try and find someplace quiet next week.


Map It

---

Lake Champlain,St.Cathereine, Boomasheen

Avg. Rating: 5
# Reviews: 1
Views: 5375
Champlain,St.Catherine,Boomasheen VT
9/30/2008 - 10/3/2008

Sat. found us at Katherine finding no takers and only a few in the channel, we headed for deepwater. We found them on drop offs of 10-12ft water. Bobs Yamamoto slappin Hogs got most of the bass and he wouldn't share. 11 bass and 2 pickerel with Bobs 3.9 as lunger. Sunday was a trip to Bomosheen with the water lighting up with jumping bass and trout on the south side. I was able to get an 18" Rainbow for dinner as well as our combined total of 15 bass all dinks. Buzzbaits and cranks worked the best today. Monday was a trip to champlain at Labrees ramp. Bob let me have a buzzbait and it got me a nice Pike as it took the bait twice.[ Must have been blind ] We did pull some off a sunken barge, caralina rigged lizards. We found on the sidewinder for a total of 7 bass and 2 pickerel. 2.3 for lunker by Bob. Tuesday we went back to Champlain to Bensens landing. We fished there south to the narrows. Only 5 bass and 1 small pike caught on buzzbaits and bluecraws. Missed alot of fish in the waterchestnuts running a frog. Alot of top water action, what a ball.
Fishermen will change the future Your CT. moderator
Tell a friend about this Post


Map It

---

This user has created 3 trips
| | | |
| --- | --- | --- |
| | Gregg Nelson's Latest Mapable Trips | |
Below are the last 3 "mapable" trips this user has plotted.


| | | |
| --- | --- | --- |
| | Gregg Nelson's Trip Statistics | |

05/10/10 04:05 PM



Avg. Rating: 4.5

# of Ratings: 2

04/19/10 03:40 PM

02/15/10 07:34 AM

whitfield pellet stove for sale
04/28/09 04:57 AM

Bait for stripers,hand poured
03/15/09 08:35 AM

New Copmpany I started
03/15/09 08:33 AM

View all 28 of Gregg Nelson's Photos

User has 28 photos in their collection.
From
Message
iamabasshole
08/20/09 10:44 AM


I would like to invite you to join in the Canoe and kayak bass tournament big fish takes all. $20.00 per person. Rules are simple. You most paddle your boat, No live bait, You most have a digital camera with a view screen. I will supply an official ruler, you will lay fish on ruler take a picture and at weigh in I will compare pictures and prize will be awarded to the longest large or small mouth bass. This will eliminate having to have a live well. I can be contacted at

dcoffin@rayginn.com

or 860-818-3270 to get a spot. The field will be limited to 20 boats.

---

rogerhey
01/04/09 08:43 AM




Thank You. I noticed in your profile you do some fishing on Lake Champain in Vermont. If I may where? I from the Burlington area, and still spend about 4 weeks a year at our place in the islands (way northern vt.), on North Hero. Nice Pike and Pickeral fishing the reefs up there. Still waiting on that Muskie though!

---

pawel1978
12/13/08 07:02 AM




MERRY CHRISTMAS!!!

---

onlineusername
12/01/08 11:59 PM




i got a pretty big catfish out of black pond in october. i didnt weigh it or any thing but the guy i was with said it looked like 8 lbs. i was fishing a buzzbait from shore near a big boulder and stopped just before taking it out of the water and the fish basically took it right in front of me.....

---

pawel1978
11/23/08 05:42 AM




its sunday 6:00 am and 20* ill try my luck on cedar
later ill post my trip thanks for gl

---

pawel1978
11/22/08 06:01 AM




sorry are u going fishing today?

---

pawel1978
11/22/08 06:00 AM




goin fishing today !!!!!

---

User has 7 visible messages.

Send Gregg Nelson a message
Gregg Nelson's Current Rank: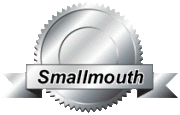 Smallmouth Rank
With 325 Total Points

Special Awards Achieved: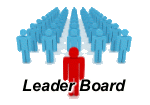 Leader Board



Previous Ranks Achieved:
How are ranks determined?


Below is where we list statistics for the number of reviews, comments, message board posts, etc. that this user has posted on all the Fish Finder sites. The higher total overall points a user has, the higher the user's ranking.


Total Trips:
3
Total Photos:
28
Total Hotspots:
4
Total Trip Reviews:
0
Total Trip Comments:
0
Total Location Reviews:
2
Total Location Comments:
1
Total Locations Added:
0
Total Locations Edited:
0
Total Message Board Posts:
287
Total Species Comments:
0
Total Species Recipes:
0
Total Species Edited:
0
Total Amenities Added:
0
Total Amenities Edited:
0

---

Total Overall Points:
325

---