Username:
yaker
First Name:
Jordan
Last Name:
Gouveia
Icon:
Member Since:
04/18/09 01:35 PM
Last Login:
07/03/13 01:07 PM
Profile Views:
5050
City:
Hope Valley
State:
Rhode Island
Zip:
Country:
USA
Website:
Interests:
Fishing fresh & salt water, kayaking, camping, snowshoeing
About Me:
Outdoorsman by birth Electrioncs tech to fund it
My front yard is Wood River
Favorite Fish
to Catch:
stripers, largemouth
Favorite Type
of Fishing:
spin rod
Water Type:
Saltwater and Freshwater
Favorite Lures:
spinners
Fishing Rods:
ugly sticks
Fishing Reels:
Pfluegers
Fishing Techniques:
trolling from my yak

Favorite Fishing Spot:
where the fish are.

Flag Profile:



The arsennal fish fear
07/09/09 04:54 PM

07/08/09 06:19 PM

07/08/09 06:17 PM

07/08/09 06:17 PM

twofer
04/19/09 11:30 PM

Small package big trouble
Gizmo the Yokshire Terrorist
04/19/09 11:25 PM

View all 12 of Jordan Gouveia's Photos

User has 12 photos in their collection.
| | | |
| --- | --- | --- |
| | Jordan Gouveia's Messages | |
No messages yet. Be one of the first to send this user a message.

Send Jordan Gouveia a message
Jordan Gouveia's Current Rank: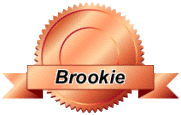 Brook Trout Rank
With 38 Total Points


Previous Ranks Achieved:
How are ranks determined?


Below is where we list statistics for the number of reviews, comments, message board posts, etc. that this user has posted on all the Fish Finder sites. The higher total overall points a user has, the higher the user's ranking.


Total Trips:
0
Total Photos:
12
Total Hotspots:
0
Total Trip Reviews:
0
Total Trip Comments:
0
Total Location Reviews:
0
Total Location Comments:
2
Total Locations Added:
1
Total Locations Edited:
1
Total Message Board Posts:
22
Total Species Comments:
0
Total Species Recipes:
0
Total Species Edited:
0
Total Amenities Added:
0
Total Amenities Edited:
0

---

Total Overall Points:
38

---