Username:
oldbassangler
First Name:
Al
Last Name:
Bradley
Icon:
Member Since:
03/19/09 03:33 PM
Last Login:
05/09/11 07:08 AM
Profile Views:
12660
City:
Bensalem
State:
Pennsylvania
Zip:
19020
Country:
USA
Website:
http://www.paoutdoorpals.com
Interests:
Fresh water fishing and photography
About Me:
Semi retired old man, that still loves to get a tug on his lines.
Favorite Fish
to Catch:
Smallmouth
Favorite Type
of Fishing:
Spin rod
Water Type:
Freshwater
Favorite Lures:
Topwater and grubs
Fishing Rods:
Rapala, Fenwick, St Croix, Diawa
Fishing Reels:
Shakespere, Diawa, Pfluger
Fishing Techniques:
Slow current for big smallies with shallow running crankbaits or topwater.

Favorite Fishing Spot:
Lake Wallenpaupak and Penn Warner Club

Flag Profile:


Name
Details

Map It

River fishing

Avg. Rating: 4
# Reviews: 2
Views: 3461
Delaware Rived
6/6/2006

The mid section of the Delaware is a premier spot for smallmouth bass, walleye with muskie and pike as well. The section refferred to is from Stocton south to Trenton.


Map It

---

Different Catch

Avg. Rating: 4.6666666666667
# Reviews: 3
Views: 5059
Van Sciver Lake
4/5/2009

Trip to Van Sciver Lake, Pennsylvania on Sunday from 2:15 to 5:30. Water temps 49 to 51 and did nothing on bass. Switched to ultralite tackle looking for anything that would bite. Finally had a hit and the battle began, 25 minutes later saw a huge carp near the surface. 10 more minutes and my partner netted a 33 inch 25 plus pound carp


Map It

---

Mt Best Pennsylvania smallmouth location

Avg. Rating: 3.5
# Reviews: 2
Views: 3437
Lake Wallenpaupak
5/25/2008

Lake Wallenpaupak is located in Northeastern Pennsylvania east of Scranton and is a great small mouth bass location.


Map It

---

St. Lawrence River

Avg. Rating: 3.3333333333333
# Reviews: 3
Views: 5613
1000 Island Region, NY
6/14/2008 - 6/19/2008

My 1st trip to the 1000 islands in 3 years. The weather did not cooperate with high winds and t-storms each day. Spent most of the 4 days fishing on Goose Bay and did rather well


Map It

---

Weekend camping
Avg. Rating: 3
# Reviews: 2
Views: 2904
Manor Lake, PA
9/21/2008 - 9/22/2008

A weekend camping trip on Manor Lake, southeastern PA. September 2008 over 80 fish caught, bass & crappie and released.


Map It

---

This user has created 5 trips
| | | |
| --- | --- | --- |
| | Al Bradley's Latest Mapable Trips | |
Below are the last 5 "mapable" trips this user has plotted.


| | | |
| --- | --- | --- |
| | Al Bradley's Trip Statistics | |

5 lb small mouth from Van Sciver Lake
Small mouth bass from Van Sciver Lake, PA 20.5 inches, 5 lb 1 oz
05/19/09 10:48 AM

Wallenpaupak smallie
Typical bass during spring smallmouth trip to Lake Wallenpaupak
04/09/09 08:38 AM

16 inch smallie
Typical Smallie on the Delaware River near Bulls Island State Park, NJ
04/09/09 08:29 AM

Milford PA Delaware River Access
Abundant smallies and walleye and an ocasional Stripped BAss
04/08/09 08:53 PM

Middle Delaware River
Launch in Lambertville, NJ and go north or several miles above Stocton is Bul Island State Park.
04/08/09 08:48 PM

04/08/09 08:29 PM

View all 13 of Al Bradley's Photos

User has 13 photos in their collection.
From
Message
bassfishingbrad
04/13/09 05:28 PM




ME TOO

---

User has 1 visible message.

Send Al Bradley a message
Al Bradley's Current Rank: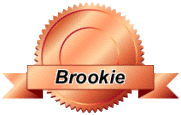 Brook Trout Rank
With 38 Total Points


Previous Ranks Achieved:
How are ranks determined?


Below is where we list statistics for the number of reviews, comments, message board posts, etc. that this user has posted on all the Fish Finder sites. The higher total overall points a user has, the higher the user's ranking.


Total Trips:
5
Total Photos:
13
Total Hotspots:
6
Total Trip Reviews:
0
Total Trip Comments:
0
Total Location Reviews:
4
Total Location Comments:
2
Total Locations Added:
1
Total Locations Edited:
3
Total Message Board Posts:
4
Total Species Comments:
0
Total Species Recipes:
0
Total Species Edited:
0
Total Amenities Added:
0
Total Amenities Edited:
0

---

Total Overall Points:
38

---