Username:
rjr22dad
First Name:
Ryan
Last Name:
Rovasio
Icon:
Member Since:
02/18/09 09:20 AM
Last Login:
01/17/15 09:03 AM
Profile Views:
13763
City:
Beacon Falls
State:
Connecticut
Zip:
06403
Country:
USA
Website:
Interests:
Kayak fishing w/ my son,camping,movies,surfin the net.
https://www.facebook.com/DaddiosNewAutoParts
About Me:
Recent purchase of my kayak has renewed my love for bass fishing. I also like to bow fish for carp,what a rush getting those freshwater monsters!
Favorite Fish
to Catch:
largemouth,stripers
Favorite Type
of Fishing:
Bow fishing(carp), spinning rod from shore and kayak in rivers and ponds
Water Type:
Freshwater
Favorite Lures:
Senko's BABY!Blue Fox inline spinners,spinner baits,Kastmaster
Fishing Rods:
Ahab ultra lite
Fishing Reels:
Ahab - Fin-Nor ultra lite
Fishing Techniques:
catch-n-release,working a rubber worm,working spinners/in line spinners at different speeds,working shores underneath trees(used to loose ALOT of lures before I got my kayak...lol)

Favorite Fishing Spot:
lower housy/naugy river

Favorite Video:




Flag Profile:


Name
Details

Map It

lake lillinonah
Avg. Rating: 4.6666666666667
# Reviews: 6
Views: 5502
Lake Lillinonah (Pond Brook) Boat Launch
7/26/2009

First 3 hrs on kayak nothing,threw spinners and ruber worms at them w/o any luck.I then threw on a inline spinner minnow and got a 14" largemouth and a small rock bass.About to call it the day at 5pm when I hooked into a nice smallie by the boat launch,20 mins later I pulled in a nice 3.5 lb, 20" Largemouth.All caught on the minnow.Overcast and humid,day ended well.


Map It

---

This user has created 1 trips
| | | |
| --- | --- | --- |
| | Ryan Rovasio's Latest Mapable Trips | |
Below is the latest "mapable" trip this user has plotted.


| | | |
| --- | --- | --- |
| | Ryan Rovasio's Trip Statistics | |



Avg. Rating: 5

# of Ratings: 4

07/10/12 09:00 AM

Opening day bow season


Avg. Rating: 5

# of Ratings: 1

10/16/10 03:05 PM

How my summer is going
It's a stuffer!!


Avg. Rating: 1

# of Ratings: 1

07/20/10 10:06 PM

06/19/10 06:54 PM

06/19/10 06:53 PM

06/18/10 07:20 PM

View all 35 of Ryan Rovasio's Photos

User has 35 photos in their collection.
From
Message
diggadave24
09/26/09 10:36 PM


Itís not really my thing but if you drive on RT 8 through my town you could see some nice foliage. They filmed some movie there last year.

---

diggadave24
09/04/09 06:27 PM




Hey man, where you been we gotta get out in the kayaks one of these days before it starts snowing.

---

diggadave24
06/27/09 02:15 PM




that sounds cool but i have to go to a party what time were you thinking about doing it?

---

diggadave24
04/03/09 08:54 PM




dude i was watching Trevor Gowdy's Monster Fish on OLN. He was bow fishing for GAR it was cool.

---

User has 4 visible messages.

Send Ryan Rovasio a message
Ryan Rovasio's Current Rank: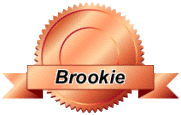 Brook Trout Rank
With 39 Total Points


Previous Ranks Achieved:
How are ranks determined?


Below is where we list statistics for the number of reviews, comments, message board posts, etc. that this user has posted on all the Fish Finder sites. The higher total overall points a user has, the higher the user's ranking.


Total Trips:
1
Total Photos:
33
Total Hotspots:
1
Total Trip Reviews:
0
Total Trip Comments:
0
Total Location Reviews:
0
Total Location Comments:
0
Total Locations Added:
0
Total Locations Edited:
0
Total Message Board Posts:
3
Total Species Comments:
1
Total Species Recipes:
0
Total Species Edited:
0
Total Amenities Added:
0
Total Amenities Edited:
0

---

Total Overall Points:
39

---