| | | |
| --- | --- | --- |
| | Michael Massari's Profile | |
Username:
firewarden92
First Name:
Michael
Last Name:
Massari
Icon:
Member Since:
02/03/09 04:13 PM
Last Login:
06/26/09 08:31 PM
Profile Views:
6461
City:
Readsboro
State:
Vermont
Zip:
05350
Country:
USA
Website:
www.fishingmart.com
Interests:
Hunting for trophy Browntrout,
State of Vermont Forest Fire Warden,
About Me:
Not much to really say but I am
Hunting for the Vermont State Record Browntrout,
Favorite Fish
to Catch:
Browntrout,Rainbow Trout,
Favorite Type
of Fishing:
Spin Fishing,
Water Type:
Freshwater
Favorite Lures:
I like to keep that between me and the trout,
Fishing Rods:
My Fishing rod are medium Heavey 7' Spinning Rod"s.
Bass Pro, Cabela"s Brand name,
Fishing Reels:
High speed spinning Reels,
Shamino"s,
Fishing Techniques:
Mostly Rapala Minnow Stick baits, I am open to diffent ways to fool the Brownie,

Favorite Fishing Spot:
Hydro Eletric Plants.

Flag Profile:


Name
Details

Map It

Power Plant,

Avg. Rating: 3
# Reviews: 2
Views: 3454
Harriman Station,VT
3/29/2009

Looking for smelt at the plant.


Map It

---

This user has created 1 trips
| | | |
| --- | --- | --- |
| | Michael Massari's Latest Mapable Trips | |
Below is the latest "mapable" trip this user has plotted.


| | | |
| --- | --- | --- |
| | Michael Massari's Trip Statistics | |
This user has plotted trips, but none of them contain hotspots to calculate statistics.

My Helper,
My sixteen year old picking out my lures for me, God help me,
03/31/09 03:43 PM

Harriman Station,
Fishing Hole,
03/30/09 09:18 AM

My CDJ9 Rapalas,
The Best of the Best, Let me know if you want more pic"s,
Drop me a line, (Feedback) There are ton"s more I can show,


Avg. Rating: 5

# of Ratings: 1

03/02/09 12:23 PM

My Rapala Prototypes,
They are True Rapalas, Colors just did not make the cut,
03/02/09 12:20 PM

My Rapalas,
Nice,
03/02/09 12:17 PM

My Rapalas,
Nice,
03/02/09 12:14 PM

View all 18 of Michael Massari's Photos

User has 18 photos in their collection.
| | | |
| --- | --- | --- |
| | Michael Massari's Friends | |
| | | |
| --- | --- | --- |
| | Michael Massari's Messages | |
From
Message
yukonjack
04/12/09 07:19 AM




I fish for browns mostly on bomoseen west of rutland i can be on the water in a couple of hours. St. Catherine just south of that is also a good brown producer but champlain on the inland sea produces some great fish on what they call the cow banks on the south side of grand isle. Hey dont be shy and call I run a guide service and love to talk fishing, this computer stuff is way beyond me i need my kids to help me with all the time. My sixteen yr old was just talking about float fishing from bardwells ferry on the deerfield to stillwater bridge in deerfield, it over the years has put some huge trout in the tube i cant do that anymore because of health reasons but my boy would love to have someone go with him and i would pick you up at the other end. give me a call sometime to chat

---

yukonjack
04/05/09 11:53 AM




Well i do a guide service and fish mostly the lake the boat ramp is only 20 miles from my home on the colrain shelburne line. I take alot of people to bomoseen and champlain, both hold some nice browns. What i do is take people out and we fish a whole day and cover as much as we can starting with browns and salmon early and then go for bass and pike during the day its really what the customer wants but i try to cover it all.

---

yukonjack
04/02/09 12:12 PM




Hey warden I don't live to far from you I to fish harriman and can't understand the growth deal with salmon. The smallies in that lake do the same , when your about to give up on them you get a couple of 4 pounders? I think the salmon relie on the smelt more than the trout, and they seem to have years where they are dwindling ya know browns and rainbows will go for the perch and live quite well. The places I take people is bomoseen at night for big browns and the south end of grand isle either trolling or setting light for smelt and drop down on them. One of my favorite colors for big browns has been the rapalas that are baby brown trout color with alot of orange.

---

mrprpane
03/02/09 11:48 AM




can't wait to go fishing, just bought 2 new rods. Tom

---

User has 4 visible messages.

Send Michael Massari a message
| | | |
| --- | --- | --- |
| | Michael Massari's Ranking | |
Michael Massari's Current Rank: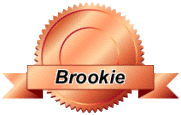 Brook Trout Rank
With 26 Total Points


Previous Ranks Achieved:
How are ranks determined?


Below is where we list statistics for the number of reviews, comments, message board posts, etc. that this user has posted on all the Fish Finder sites. The higher total overall points a user has, the higher the user's ranking.


Total Trips:
1
Total Photos:
18
Total Hotspots:
0
Total Trip Reviews:
0
Total Trip Comments:
0
Total Location Reviews:
0
Total Location Comments:
0
Total Locations Added:
0
Total Locations Edited:
0
Total Message Board Posts:
7
Total Species Comments:
0
Total Species Recipes:
0
Total Species Edited:
0
Total Amenities Added:
0
Total Amenities Edited:
0

---

Total Overall Points:
26

---