Username:
apcllc7
First Name:
CRAIG
Last Name:
Icon:
Member Since:
01/14/09 04:33 PM
Last Login:
04/07/13 07:22 PM
Profile Views:
11064
City:
Plainville
State:
Connecticut
Zip:
06062
Country:
USA
Website:
Interests:
fishin,workin,ridin bike,anything outdoors and did i mention fishing??
About Me:
30/yo guy who loves the outdoors
Favorite Fish
to Catch:
anything that bites!!
Favorite Type
of Fishing:
spin,baitcast,ice
Water Type:
Saltwater and Freshwater
Favorite Lures:
rooster tail
Fishing Rods:
too many!!
Fishing Reels:
My favorite is a Penn 975 on my custom 7' rod
Fishing Techniques:
finding a hungry fish!

Favorite Fishing Spot:
Twin Lakes & WH Reef


Flag Profile:


Name
Details

Map It

Niantic sea trial
No Reviews
Views: 3455
NIANTIC/MILLSTONE
3/24/2012

Went outta Niantic for this years first sea trial after resealin my lower unit. Anchored up between the two discharges. I noticed some fish breakin. I tossed out a blue/white popper ( still tied on from last year lol) and set up on 4 rat blues and had twice as many swing an miss! Later i headed in the bay to scout some flounder with one succesful c&r. Fished from 10-3. Overcast and breezy. Temp at the outflow about 61 Temp in the bay about 50. Oh cod it felt great to get out!!!


Map It

---

Twin Lakes
Avg. Rating: 4.4
# Reviews: 5
Views: 4031
twin lakes
5/2/2009

Showed up aroun 3pm and and left around 9. started off for bass then ended up trolling by 730, 8oclock. final tally was about 8 rockbass up to 11" 2 pickerel, 2 small larrys all on a rubber worm and an 11" rainbow and 17" 3lb brownie on a green back stickbait in 15' of water


Map It

---

This user has created 2 trips
| | | |
| --- | --- | --- |
| | CRAIG's Latest Mapable Trips | |
Below are the last 2 "mapable" trips this user has plotted.





Avg. Rating: 5

# of Ratings: 2

10/26/10 08:45 PM

10/26/10 08:35 PM

10/26/10 08:33 PM

TAUGZILLA
10/26/10 08:32 PM



Avg. Rating: 4.5

# of Ratings: 2

07/27/10 09:18 PM

Trigger Fish!!!
caught this while scuppin WH reef
07/27/10 09:16 PM

View all 25 of CRAIG's Photos

User has 25 photos in their collection.
From
Message
paulychokabitch
02/18/09 09:00 PM


waterproof camera I hope lol

you sold your boat? why? money isnt everything

how much did you get rid of it for?

what are you looking to get?

---

paulychokabitch
02/10/09 08:16 PM




yea man i was prety excited. no matter what happens the rest of the ice season i am happy.
we will have to get together at some point to reel em in

---

paulychokabitch
02/06/09 04:21 PM


---

paulychokabitch
02/03/09 09:52 PM




Wasshapenin,
You need to get out on the ice brother there are slobs to be caught!

---

paulychokabitch
01/28/09 01:54 PM




cool thanks, might go to check it out, kinda broke but maybe i could find some deals i would guess


dont let your meat loaf
pauly

---

paulychokabitch
01/28/09 10:07 AM




I honestly didn't even know about it, and were is it?

---

paulychokabitch
01/17/09 09:20 AM


Yea this not working s*** is for the birds i put on about 20 pounds , but if I am not working . I guess fishing isn't a bad way to go, s*** man, you have been layed off sence East Haddam? damn. I hope you put on a couple pounds, you could use it LOL.

Hey give me a ring if you still have my number, I lost my phone that day i was gonna meet you down at silverlake, so I lost your number, email it to me

paulymanocchio@yahoo.com

and resend me those nude pics of your sister.

---

paulychokabitch
01/15/09 09:02 PM




Hey brother,
good to see you on here! how ya been?

I have been layed off for about a year now, so have been doing alot of fishing. joined this site a little while ago, met some prety good people on here. oh and by the way, thats a nice f***ing pike!

What ya been up to?

---

User has 8 visible messages.

Send CRAIG a message
CRAIG's Current Rank: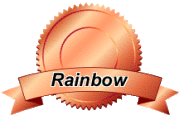 Rainbow Trout Rank
With 63 Total Points


Previous Ranks Achieved:
How are ranks determined?


Below is where we list statistics for the number of reviews, comments, message board posts, etc. that this user has posted on all the Fish Finder sites. The higher total overall points a user has, the higher the user's ranking.


Total Trips:
2
Total Photos:
25
Total Hotspots:
4
Total Trip Reviews:
0
Total Trip Comments:
0
Total Location Reviews:
0
Total Location Comments:
0
Total Locations Added:
0
Total Locations Edited:
0
Total Message Board Posts:
32
Total Species Comments:
0
Total Species Recipes:
0
Total Species Edited:
0
Total Amenities Added:
0
Total Amenities Edited:
0

---

Total Overall Points:
63

---