Username:
natestacklebox
First Name:
Last Name:
Icon:
Member Since:
01/10/09 08:08 PM
Last Login:
02/17/15 11:08 AM
Profile Views:
8071
City:
Southwick
State:
Massachusetts
Zip:
Country:
USA
Website:
Interests:
fishing is my life
About Me:
Favorite Fish
to Catch:
Largemouth bass, smallmouth bass, striped bass, brook trout, rainbow trout, tiger trout, brown trout, catfish,smelt, perch and carp
Favorite Type
of Fishing:
fly , spin , baitcast, ice
Water Type:
Saltwater and Freshwater
Favorite Lures:
buzz bait, elk haired caddis/dryfly, yo zuir
Fishing Rods:
St. Croix
tika
ugly stik
Fishing Reels:
G. Loomis
Diwa
Okma
Fishing Techniques:
anything that works

Favorite Fishing Spot:
colebrook and littleville
Favorite Video:




Flag Profile:


Name
Details

Map It

colebrook resevoir
Avg. Rating: 3
# Reviews: 1
Views: 3153
colebrook reservoir
2/6/2009

left the house today at 5 and was up at colebrook for 5:45 once we got there we had to wait for itto get light out and about 6 it was just light enough to see without any artificial light to start the march out to the spot. around8:30 i had my first fish which was a 13 1/4" brown with no other tip up for the rest of the day till we left at 3 we did manage to jig up about 20 yellow perch

-

---

colebrook reservoir
Avg. Rating: 4
# Reviews: 1
Views: 4693
colebrook reservoir
1/22/2009


ended up getting a few perch and a dace from 8 to 2:30 today just right of the ramp

-

---

This user has created 2 trips
| | | |
| --- | --- | --- |
| | natestacklebox's Trip Statistics | |
This user has plotted trips, but none of them contain hotspots to calculate statistics.

smelt
01/21/11 12:30 PM

crappie fishing
01/21/11 12:30 PM

01/09/11 01:14 PM

01/09/11 01:11 PM



Avg. Rating: 5

# of Ratings: 1

01/09/11 01:10 PM

03/22/10 02:46 PM

View all 20 of natestacklebox's Photos

User has 20 photos in their collection.
| | | |
| --- | --- | --- |
| | natestacklebox's Messages | |
From
Message
iamabasshole
09/17/09 02:21 PM




No the Tuna was taken on the rod and real in the picture. But when it got close enough Sue whacked it with a harpoon. that is what you see coming out the side of the fish. Thanks for the comment

---

christopher
07/30/09 10:10 PM




hi how are you ??

---

User has 2 visible messages.

Send natestacklebox a message
natestacklebox's Current Rank: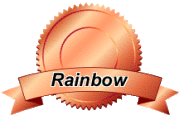 Rainbow Trout Rank
With 54 Total Points


Previous Ranks Achieved:
How are ranks determined?


Below is where we list statistics for the number of reviews, comments, message board posts, etc. that this user has posted on all the Fish Finder sites. The higher total overall points a user has, the higher the user's ranking.


Total Trips:
2
Total Photos:
20
Total Hotspots:
0
Total Trip Reviews:
1
Total Trip Comments:
2
Total Location Reviews:
0
Total Location Comments:
0
Total Locations Added:
0
Total Locations Edited:
0
Total Message Board Posts:
29
Total Species Comments:
0
Total Species Recipes:
0
Total Species Edited:
0
Total Amenities Added:
0
Total Amenities Edited:
0

---

Total Overall Points:
54

---

Find message board posts by natestacklebox