Username:
john7110
First Name:
John
Last Name:
Big dog
Icon:
Member Since:
01/04/09 12:33 PM
Last Login:
01/21/16 08:04 PM
Profile Views:
8693
City:
State:
Connecticut
Zip:
06074
Country:
USA
Website:
Interests:
Freshwater fishing anything but stream fishing. Hunting-deer, bear, turkey Rabbits, Pheasants, Ducks
About Me:
Originally from Upstate NY grew up in the Adirondacks hunting and Fishing. New to Ct looking to learn the fishing areas of CT. I love to ice fish
Favorite Fish
to Catch:
walleye
Favorite Type
of Fishing:
Ice Fishing
Water Type:
Freshwater
Favorite Lures:
Spinner and Worm
Fishing Rods:
Fishing Reels:
Fishing Techniques:
Trolling, Drifting, Jigging

Favorite Fishing Spot:
bay of quntie


Flag Profile:


Name
Details

Map It

Perch patrol
Avg. Rating: 3
# Reviews: 1
Views: 3948
Coventry lake, ct
2/14/2009

Ice fishing

-

---

This user has created 1 trips
| | | |
| --- | --- | --- |
| | John Big dog's Trip Statistics | |
This user has plotted trips, but none of them contain hotspots to calculate statistics.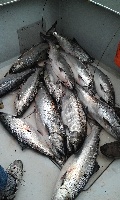 Avg. Rating: 5

# of Ratings: 1

05/09/12 11:20 AM
User has 1 photo in their collection.