| | |
| --- | --- |
| Username: | masterb8tr |
| First Name: | George |
| Last Name: | K |
| Icon: | |
| Member Since: | 08/27/08 12:03 PM |
| Last Login: | 11/05/13 12:06 PM |
| Profile Views: | 11524 |
| State: | Massachusetts |
| Flag Profile: | |
Name
Details

Map It

Wachusett Res first light 11-3-13
Avg. Rating: 5
# Reviews: 6
Views: 1661
Wachusett Reservoir
11/3/2013

Me and a couple of friends decided to hit Gates cove at Wachusett for some early morning lake trout fishing.


Map It

---

Ashland Reservoir
Avg. Rating: 3.5
# Reviews: 2
Views: 3328
Ashland Reservoir, MA
2/13/2010

Ice fishing 02/13/10
Slow day on the ice, 2 fish all day, large perch and small largemouth. Beautiful day though.

-

---

Charlestown Beach
Avg. Rating: 2.8
# Reviews: 5
Views: 5641
Charlestown Beach, RI
8/26/2008

Lazy beach fishing at Charlestown Beach RI. Casting bait from shore, some bluefish hits but no fish landed. Dead low tide.


Map It

---

This user has created 3 trips
| | | |
| --- | --- | --- |
| | George K's Latest Mapable Trips | |
Below are the last 2 "mapable" trips this user has plotted.


| | | |
| --- | --- | --- |
| | George K's Trip Statistics | |

Atlantic Cod
Drawing of Atlantic Cod, deep water fish are often dull copper brown to green colored, harbor varieties are often bright copper-red.
08/27/08 01:52 PM

Little harbor cod from Salem Harbor
This cod is ready for his proctology exam. Note the rubber glove!
08/27/08 01:49 PM

Pic of MA state house with wooden cod
Cod is so important to the history of MA that a wooden replica of a cod hangs in the MA state house!
08/27/08 01:47 PM

Winter Flounder
Note small mouth and right-hand orientation of eyes
08/27/08 01:39 PM

Tautog or Blackfish
08/27/08 01:24 PM

Keepa Stripa
Swimming plug off the breachway at night.
08/27/08 12:58 PM

User has 6 photos in their collection.
No messages yet. Be one of the first to send this user a message.

Send George K a message
George K's Current Rank: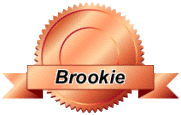 Brook Trout Rank
With 32 Total Points


Previous Ranks Achieved:
How are ranks determined?


Below is where we list statistics for the number of reviews, comments, message board posts, etc. that this user has posted on all the Fish Finder sites. The higher total overall points a user has, the higher the user's ranking.


Total Trips:
3
Total Photos:
6
Total Hotspots:
3
Total Trip Reviews:
0
Total Trip Comments:
0
Total Location Reviews:
0
Total Location Comments:
0
Total Locations Added:
6
Total Locations Edited:
6
Total Message Board Posts:
1
Total Species Comments:
0
Total Species Recipes:
2
Total Species Edited:
5
Total Amenities Added:
0
Total Amenities Edited:
0

---

Total Overall Points:
32

---


User's Recipes:
1. Tautog fingers
2. Bluefish with Red Sauce