Username:
vtwinmike
First Name:
michael
Last Name:
B
Icon:
Member Since:
08/04/08 12:32 PM
Last Login:
10/24/09 12:32 PM
Profile Views:
10538
City:
damascus
State:
Virginia
Zip:
24236
Country:
USA
Website:
Interests:
i enjoy hunting,and fishing.also riding my motorcycle with my kids. i like to go bicycling on the creeper trail with my family when we have time to do it.
About Me:
I'm 35 years old, i've been a dad since i was 19. me and my wife have together almost 18 years and soon will be married 16. we have 3 children their ages is 16,13,and 10.two girls and a boy.
Favorite Fish
to Catch:
all fish little to big
Favorite Type
of Fishing:
spin rod
Water Type:
Freshwater
Favorite Lures:
rooster tails ,spinner baits,jigs,texas worms,and chicken livers
Fishing Rods:
bass pro shops
Fishing Reels:
quantum
Fishing Techniques:
cast to the banks and throw around logs

Favorite Fishing Spot:
i've onlyfished boone lake a few times and it looks like that's going to be the best

Flag Profile:


Name
Details

Map It

camping at backbone rock tn.

Avg. Rating: 3
# Reviews: 1
Views: 4808
bacbone rock
9/13/2008 - 9/14/2008

weekend camping and fishing with the family


Map It

---

me,tracy and willy

Avg. Rating: 4
# Reviews: 2
Views: 10435
boone lake,tn
8/23/2008

nightfishing for strippers


Map It

---

This user has created 2 trips
| | | |
| --- | --- | --- |
| | michael B's Latest Mapable Trips | |
Below are the last 2 "mapable" trips this user has plotted.


| | | |
| --- | --- | --- |
| | michael B's Trip Statistics | |

10/19/08 08:48 AM

10/19/08 08:47 AM

10/19/08 08:45 AM



Avg. Rating: 4

# of Ratings: 1

10/19/08 08:44 AM

10/19/08 08:42 AM

willy's 1st place trophy
willy was entered in a trout rodeo and had had alot of fun along with alot of luck. He ending up catching 8 trout all together . the trophy winner was this 17 1/4 inch, 3 pound rainbow,the biggest one he ever caught.
10/19/08 08:41 AM

View all 49 of michael B's Photos

User has 49 photos in their collection.
From
Message
runandgun48
08/26/08 11:45 AM




Hey bubby I found you .

---

User has 1 visible message.

Send michael B a message
michael B's Current Rank: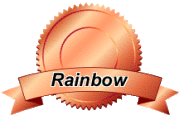 Rainbow Trout Rank
With 53 Total Points


Previous Ranks Achieved:
How are ranks determined?


Below is where we list statistics for the number of reviews, comments, message board posts, etc. that this user has posted on all the Fish Finder sites. The higher total overall points a user has, the higher the user's ranking.


Total Trips:
2
Total Photos:
49
Total Hotspots:
2
Total Trip Reviews:
0
Total Trip Comments:
0
Total Location Reviews:
0
Total Location Comments:
0
Total Locations Added:
0
Total Locations Edited:
0
Total Message Board Posts:
0
Total Species Comments:
0
Total Species Recipes:
0
Total Species Edited:
0
Total Amenities Added:
0
Total Amenities Edited:
0

---

Total Overall Points:
53

---