Username:
jimvision
First Name:
jim
Last Name:
Icon:
Member Since:
07/26/08 10:50 AM
Last Login:
09/21/11 09:27 AM
Profile Views:
14352
City:
morgantown
State:
Indiana
Zip:
46160
Country:
USA
Website:
Interests:
fishing, turkey hunting, deer hunting, photography, gardening, bird watching
About Me:
Favorite Fish
to Catch:
I like 'em all
Favorite Type
of Fishing:
spinning and casting. some ice/fly
Water Type:
Freshwater
Favorite Lures:
shad imitations
Fishing Rods:
several and want more
Fishing Reels:
several and want more
Fishing Techniques:
go early, stay late and fish hard.

Favorite Fishing Spot:
where they're biting.

Flag Profile:



Ohio River Blue
Labor day weekend has been good thru the years for cats. Had some fun dragging this little blue up on the bank
09/22/09 04:17 PM

creek smallie
love to wet wade during summer for smallmouth
09/22/09 04:11 PM

Lake Erie Walleye
22.5 inches. We only got half our limit on the charter, but just fine with me as the 'eyes averaged over 4lbs each.
07/02/09 05:30 PM

4/18/09 mushrooms
04/19/09 10:51 AM

2008 last day tom
04/19/09 10:46 AM

6.5 lb channel cat
4lb test crappie gear is a little light for channel cats 4/8/09 Monroe Reservoir
04/09/09 11:40 PM

View all 24 of jim's Photos

User has 24 photos in their collection.
From
Message
midasbasket
09/22/09 06:44 PM


Well Im actually from IL I have been here in N.C. for about a year my job transferred me here. The pic of the cats are from central IL the bass have all been caught in the last three weeks all on top on an old jitterbug I have gotten most of them wading (I love that 2). it is funny that me and you are the top rated in the state and niether one of us are from here lol I have some good musky pics I'll add in a day or two very nice too meet you and I'll check out that site this one is a little slow...

Mike Tucker

---

brettinbrookline
07/06/09 07:31 PM




Hi Jim,
I lived or grew up in southern Indiana for over ten years. I lived in Newburgh for most of that time. There are some great strip pits behind Castle High and the middle school. Blue Lake Estates has great fishing too. These are the places I learned how to bass fish. I miss them. Vermont fishing is cool too but the bass are not as big or plentiful. I will return to fish someday . Take care . Thanks.

---

firehelmet03
07/03/09 12:34 AM




sure do appreciate it I'm slaying the big gills here in La porte right now,and have had some good days at potato creek but not many over 11 inches but decent eaters. the gills are huge though. goin on a smally trip to maxi maybe next week for a change of pace. but it soon time to transition into huntin mode tight lines to ya

---

firehelmet03
07/02/09 12:42 PM




Hi Im new here and was looking at some of your crappie pic's I am a big time pan fish fan and have been wanting to fish monroe for a long time got any info or tips for maybe next spring

---

fritz53
12/24/08 11:46 AM




Merry Christmas and Happy New Year to all.

---

battlewagon98
08/04/08 10:10 AM




THat's good advice. Thanks. There is a large powerplant resevoir with a steep dam and several noted points on it in randolf county IL, I think i'll try your tips there.

THanks again!
Mike

---

User has 6 visible messages.

Send jim a message
jim's Current Rank: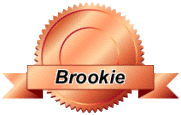 Brook Trout Rank
With 44 Total Points


Previous Ranks Achieved:
How are ranks determined?


Below is where we list statistics for the number of reviews, comments, message board posts, etc. that this user has posted on all the Fish Finder sites. The higher total overall points a user has, the higher the user's ranking.


Total Trips:
0
Total Photos:
24
Total Hotspots:
0
Total Trip Reviews:
0
Total Trip Comments:
0
Total Location Reviews:
1
Total Location Comments:
1
Total Locations Added:
0
Total Locations Edited:
3
Total Message Board Posts:
11
Total Species Comments:
3
Total Species Recipes:
1
Total Species Edited:
0
Total Amenities Added:
0
Total Amenities Edited:
0

---

Total Overall Points:
44

---


User's Recipes:
1. grilled steel