Username:
grande
First Name:
bob
Last Name:
solley
Icon:
Member Since:
05/31/08 12:02 PM
Last Login:
05/27/09 03:34 PM
Profile Views:
3598
City:
williamson
State:
New York
Zip:
14589
Country:
USA
Website:
Interests:
lure collecting-vintage,camping,bowhunting,chasing pike and muskies and just being outdoors.
About Me:
enjoy the great outdoors.if i`m not working i`m outside!Enjoy time on the water or in the field with friends.Dedicated to whatever i`m doing.Work hard to enjoy my time off.Like helping others whether fishing or just in general.Bout it!
Favorite Fish
to Catch:
MR.ESOX-pike/muskie
Favorite Type
of Fishing:
casting/trolling
Water Type:
Freshwater
Favorite Lures:
cranks -n- spoons -n- spinners
Fishing Rods:
Ganders guide series-triggers only!(6`6-7`/ugly stiks(7`)
Fishing Reels:
bps extreme,trion(both lo pro),abu5600,catala,okuma magda pro(ma20dx-line counters)
Fishing Techniques:
crankin and spooning weed edges(outside edge).Bumping the weeds with a spinnerbait and rippin cranks.Trolling edges and or points

Favorite Fishing Spot:
conesus,irondiquoit-sodus bays,waneta
Favorite Video:



deboning pike-exc clip



Flag Profile:



05/27/09 03:56 PM

oriole visit
tired little guy-trolling for browns at ginna
05/27/09 03:55 PM

`lil buck oct 08-bow
05/27/09 03:54 PM

delta lake may 09
05/27/09 03:53 PM

05/27/09 03:53 PM

05/27/09 03:52 PM

View all 30 of bob solley's Photos

User has 30 photos in their collection.
No messages yet. Be one of the first to send this user a message.

Send bob solley a message
bob solley's Current Rank: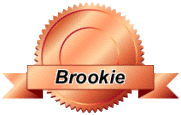 Brook Trout Rank
With 35 Total Points


Previous Ranks Achieved:
How are ranks determined?


Below is where we list statistics for the number of reviews, comments, message board posts, etc. that this user has posted on all the Fish Finder sites. The higher total overall points a user has, the higher the user's ranking.


Total Trips:
0
Total Photos:
30
Total Hotspots:
0
Total Trip Reviews:
0
Total Trip Comments:
0
Total Location Reviews:
0
Total Location Comments:
0
Total Locations Added:
0
Total Locations Edited:
0
Total Message Board Posts:
5
Total Species Comments:
0
Total Species Recipes:
0
Total Species Edited:
0
Total Amenities Added:
0
Total Amenities Edited:
0

---

Total Overall Points:
35

---

Find message board posts by grande