Username:
tdzurnak
First Name:
Tim
Last Name:
Dzurnak
Icon:
Member Since:
06/06/07 08:03 AM
Last Login:
04/25/10 10:43 AM
Profile Views:
11735
City:
Torrington
State:
Connecticut
Zip:
06790
Country:
USA
Website:
http://www.myspace.com/torringtonTJ
Interests:
many many, fishng is only one of them.
About Me:
anything you'd like to know , just feel free to ask..
Favorite Fish
to Catch:
Largemouth..
Favorite Type
of Fishing:
LMB,mostly, but like Trout too
Water Type:
Freshwater
Favorite Lures:
worm's live one's
Fishing Rods:
Ugly stick 6'
Fishing Reels:
Shakespeare..firebird
Fishing Techniques:
a little of everthing

Favorite Fishing Spot:
where evere there bitin that day.lol

Flag Profile:


Name
Details

Map It

WestSide 7-3-09

Avg. Rating: 4.25
# Reviews: 4
Views: 2987
West Side Pond
7/3/2009

went to West Side pond again today with mom and the twin's, started out slow but got alot better,pulled in 6 nice Bullhead, a decent bass,let him go, and a few small pumpkinseed's.


Map It

---

West Side Pond 7-1-09
Avg. Rating: 4.5
# Reviews: 4
Views: 2813
West Side Pond
7/1/2009

fishing with my son & daughter in the morning befor the rain.fishing was slow but did get a few big blue gill .couple small pumpkinseed's, and a decent perch.

-

---

Baldwin Bridge

No Reviews
Views: 4507
Baldwin Bridge Old Saybrook
6/6/2008

Nite fishing 6-6-08 went off the boat launch rather than the pier.
no lucj for us, or the ppl fishing off the pier,
thw board at the River's end Bate & Tackel, said there wern't where you'd normaly find them... bummer time.


Map It

---

Wensday
No Reviews
Views: 5071
Stillwater Pond
5/7/2008

went out here today,slow fishing


Map It

---

Hop Brook

No Reviews
Views: 5750
Hop Brook Lake,CT
5/2/2008

Hop Brook Recreation Area, Middlebury .Army Core Dry dam.fishing hiking, etc ...


Map It

---

Lake Winnemaug
Avg. Rating: 2
# Reviews: 1
Views: 7627
Lake Winnemaug,Watertown ,CT
4/26/2008

nice quiet lake in Watertown.


Map It

---

Black Rock
No Reviews
Views: 4089
Black Rock Lake
4/24/2008

canoe or shore fishing.quiet spot.caught a nice perch ,but not trout this year yet.profile picture is from here in 07.there was a couple that caught a trout about 10" as we were leaving.


Map It

---

Stillwater pond
No Reviews
Views: 5527
Torrington,CT
4/19/2008

this use to be the old Ice pond back befor the refrigerator.caught a Bass, trout ,perch, sunfish(some rather large) and blue gills.good fun with kids.nothing yet this year though,opening day kinda sucked ..


Map It

---

This user has created 8 trips
| | | |
| --- | --- | --- |
| | Tim Dzurnak's Latest Mapable Trips | |
Below are the last 7 "mapable" trips this user has plotted.


| | | |
| --- | --- | --- |
| | Tim Dzurnak's Trip Statistics | |

First Catch for my Boy
4-18-2010..My oldest Boy caught the 10" red eye bass around noon today


Avg. Rating: 5

# of Ratings: 1

04/18/10 07:17 PM

Boa tLaunch
Boat Launch view 4 18 2010
04/18/10 07:15 PM

Leonard Pond..Kent
his you can see from the parking area, look's like a good bass spot..
02/22/10 06:57 AM

Leonard Pond
end of the path looking the other way... fairly large pond only resident's or the camp use motor boat's.
02/22/10 06:56 AM

Leonard Pond
end of the path at the water..
02/22/10 06:55 AM

Leonard Pond
parking area where path lead's to the pond.
02/22/10 06:54 AM

View all 108 of Tim Dzurnak's Photos

User has 108 photos in their collection.
From
Message
iamabasshole
08/20/09 10:33 AM


I would like to invite you to join in the Canoe and kayak bass tournament big fish takes all. $20.00 per person. Rules are simple. You most paddle your boat, No live bait, You most have a digital camera with a view screen. I will supply an official ruler, you will lay fish on ruler take a picture and at weigh in I will compare pictures and prize will be awarded to the longest large or small mouth bass. This will eliminate having to have a live well. I can be contacted at

dcoffin@rayginn.com

or 860-818-3270 to get a spot. The field will be limited to 20 boats.

---

pescadero
08/16/09 04:16 PM


Thanks Tim, i will keep you posted when I head out your way and we can hook up....

Take care...and happy angling

---

pescadero
08/15/09 08:32 PM


Hey Tim,

Big Larry is what we call "the Largest Giant size bass of the lake"

Goshen? hmmmmm..gonna hae to go out that way and give it a shot...good talking to you....Happy angling my friend....and watch out for big larry...if you catch him...take some photos...

---

pawel1978
12/13/08 07:02 AM




MERRY CHRISTMAS!!!

---

overstdr
06/06/08 10:09 PM




Hi All,

This is just me testing out the send group message functionality. Its been a while since Ive sent out a group message, and I want to test out a fix I just made to the functionality to ensure prompt message delivery and email alerts. Everything should be working perfect now.

Also, for those who havent visited the site in a while, be sure to check out some of the cool new features like:

- Printing Topo Maps from the Map Tab
- View Birds Eye Imagery under certain location details
- The ability to blog and fully customize your profile.
- Add recipes and comments for fish species.
- "Watch" trips, locations, and species to see when users review or comment.

Expect many new features coming to the site soon!

Tight Lines,

Dave O

---

User has 5 visible messages.

Send Tim Dzurnak a message
Tim Dzurnak's Current Rank:


Panfish Rank
With 162 Total Points

Special Awards Achieved: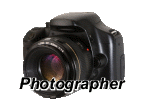 Top Photographer



Previous Ranks Achieved:
How are ranks determined?


Below is where we list statistics for the number of reviews, comments, message board posts, etc. that this user has posted on all the Fish Finder sites. The higher total overall points a user has, the higher the user's ranking.


Total Trips:
8
Total Photos:
108
Total Hotspots:
7
Total Trip Reviews:
1
Total Trip Comments:
5
Total Location Reviews:
6
Total Location Comments:
7
Total Locations Added:
6
Total Locations Edited:
10
Total Message Board Posts:
4
Total Species Comments:
0
Total Species Recipes:
0
Total Species Edited:
0
Total Amenities Added:
0
Total Amenities Edited:
0

---

Total Overall Points:
162

---