Username:
monogordo
First Name:
Adrian
Last Name:
Bullock
Icon:
Member Since:
05/26/08 09:06 AM
Last Login:
11/02/13 10:45 AM
Profile Views:
10153
City:
Beachwood
State:
New Jersey
Zip:
Country:
USA
Website:
http://www.google.com/ig?hl=en
Interests:
Traveling abroad.Learning new ways, and spots to fish.
About Me:
When I am fishing my mind is so primally focused on the hunt, yet relaxed enough to forget the worries of life......... awesome
Favorite Fish
to Catch:
Fluke
Favorite Type
of Fishing:
fluke fishing
Water Type:
Saltwater
Favorite Lures:
whatever catches doormats
Fishing Rods:
abu garcia, ugly stiks, shimano, 8ft Fuji Graphite srf pole
Fishing Reels:
shimano, abu garcia, penn, shakespeare, okuma
Fishing Techniques:
eat what I catch

Favorite Fishing Spot:
Costa Rica, Chesapeake Bay
Favorite Video:



Bluefin Tuna Fishing in Tasmania



Flag Profile:


Name
Details

Map It

Barnegat bay buoy (northern kingfish)
Avg. Rating: 4
# Reviews: 2
Views: 5659
barnegat Bay buoy #44
8/11/2008

northern kingfish right off of the #44 buoy. using squid as bait on a outgoing tide, use small hooks though. the water was only 3-5 ft deep. 6 keepers and a tiny seabass. P.s. Saw a freaking huge Water Spout! Scary just got off of the water in the nick of time!

-

---

Cape Henry Virginia
Avg. Rating: 4
# Reviews: 2
Views: 3916
Chesapeake Bay, Virginia
6/30/2008

Fishing trip on the Chesapeake Bay. Trolled early in the morning and caught about 25 blues (threw them back) and 4 keeper Spanish Mackerel ranging from 14-20 inches

-

---

Barnegat bay buoy
Avg. Rating: 4
# Reviews: 2
Views: 7326
Barnegat bay buoy, barnegat bay New Jersey
6/8/2008

Went out to the BB buoy at dusk. Was casting out for weakies with my buddy, landed a giant tide runner 36 inches 11.2 lbs.! wow

-

---

Domenican Republic

Avg. Rating: 5
# Reviews: 2
Views: 8866
Domenican Republic
2/16/2008

Deep sea fishing trip on the northwest side of the island


Map It

---

This user has created 4 trips
| | | |
| --- | --- | --- |
| | Adrian Bullock's Latest Mapable Trips | |
Below is the latest "mapable" trip this user has plotted.


| | | |
| --- | --- | --- |
| | Adrian Bullock's Trip Statistics | |

Tasty, tasty do-do's
09/30/08 03:36 PM

Swordfishy!
Swordfishing in the 30's
09/30/08 03:33 PM

Ol Skool Tuna Fishn'
Ol Skool Tuna Fishn'
09/30/08 03:32 PM

Tuna1
Tuna-riffic!
09/30/08 03:30 PM

Tuna
Tuna-Tastic!
09/30/08 03:29 PM

I hate Dogfish!
Caught these all morning snatching our bait! I hate these things, You think you have something awesome at the other end, and then are dissappointed when you see these un-edible crumbsnatchers. This one was almost 4 ft long.
08/17/08 07:37 PM

View all 20 of Adrian Bullock's Photos

User has 20 photos in their collection.
| | | |
| --- | --- | --- |
| | Adrian Bullock's Messages | |
No messages yet. Be one of the first to send this user a message.

Send Adrian Bullock a message
Adrian Bullock's Current Rank: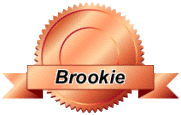 Brook Trout Rank
With 28 Total Points


Previous Ranks Achieved:
How are ranks determined?


Below is where we list statistics for the number of reviews, comments, message board posts, etc. that this user has posted on all the Fish Finder sites. The higher total overall points a user has, the higher the user's ranking.


Total Trips:
4
Total Photos:
20
Total Hotspots:
1
Total Trip Reviews:
0
Total Trip Comments:
0
Total Location Reviews:
0
Total Location Comments:
0
Total Locations Added:
0
Total Locations Edited:
0
Total Message Board Posts:
3
Total Species Comments:
0
Total Species Recipes:
0
Total Species Edited:
0
Total Amenities Added:
0
Total Amenities Edited:
0

---

Total Overall Points:
28

---