Username:
basstender
First Name:
Dale
Last Name:
Cloutier
Icon:
Member Since:
05/25/08 07:37 AM
Last Login:
05/24/14 07:19 AM
Profile Views:
7513
City:
Southington
State:
Connecticut
Zip:
06489
Country:
USA
Website:
Interests:
Fishing,snowmobiling,cooking and spending time with family.
About Me:
I`m 47 married for 23 years have 3 wonderful boys and 5 grandchildren
Favorite Fish
to Catch:
Largemouth bass, striper bass,trout
Favorite Type
of Fishing:
spin rod
Water Type:
Saltwater and Freshwater
Favorite Lures:
Moss Mouse, BI-YOU BUZZ Power bait worms
Fishing Rods:
Shimano Clarus
Fishing Reels:
Okuma EB30
Fishing Techniques:
Run buzz bait over lily pads and around all types of cover.

Favorite Fishing Spot:
Black pond Meriden ct.
Favorite Video:



Quick shot of son Larry



Flag Profile:


Name
Details

Map It

Another big one lost
No Reviews
Views: 2273
5/30 going to fish the mouth of the Housatonic river for what ever is out there. 7am hook up to a 20in. flounder,9:25 Al hooks up to something real big on his flounder line , Al fights for 10 min. 10ft from boat fish comes to surface and all we see is a big white belly, Next thing I see is Al on is butt. The dame fish straightend out the hook and got off .The fish had to be at least 45 plus inches.

-

---

Jer`s big ones

No Reviews
Views: 6274
Black Pond Meriden Ct.
4/19/2008

Fishing with son Jer mid afternoon .Jer hooks up with two 7 plus pound cows running buzz bait over lily pads in a 30 minute period.


Map It

---

This user has created 2 trips
| | | |
| --- | --- | --- |
| | Dale Cloutier's Latest Mapable Trips | |
Below is the latest "mapable" trip this user has plotted.


| | | |
| --- | --- | --- |
| | Dale Cloutier's Trip Statistics | |

06/08/09 12:13 PM

06/08/09 12:09 PM



Avg. Rating: 5

# of Ratings: 2

08/28/08 05:23 PM



Avg. Rating: 5

# of Ratings: 1

08/28/08 05:19 PM

08/28/08 05:17 PM

08/28/08 05:14 PM

View all 37 of Dale Cloutier's Photos

User has 37 photos in their collection.
No messages yet. Be one of the first to send this user a message.

Send Dale Cloutier a message
Dale Cloutier's Current Rank: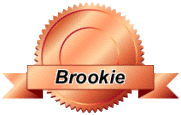 Brook Trout Rank
With 41 Total Points


Previous Ranks Achieved:
How are ranks determined?


Below is where we list statistics for the number of reviews, comments, message board posts, etc. that this user has posted on all the Fish Finder sites. The higher total overall points a user has, the higher the user's ranking.


Total Trips:
2
Total Photos:
37
Total Hotspots:
1
Total Trip Reviews:
0
Total Trip Comments:
0
Total Location Reviews:
0
Total Location Comments:
0
Total Locations Added:
0
Total Locations Edited:
0
Total Message Board Posts:
1
Total Species Comments:
0
Total Species Recipes:
0
Total Species Edited:
0
Total Amenities Added:
0
Total Amenities Edited:
0

---

Total Overall Points:
41

---