Username:
joe-d
First Name:
Joe
Last Name:
D
Icon:
Member Since:
05/19/08 10:46 AM
Last Login:
09/21/08 01:26 PM
Profile Views:
7427
City:
west warwick
State:
Rhode Island
Zip:
02893
Country:
USA
Website:
Interests:
Guitar/Drums/Music.. Oh yeah Fishing is kool too!
About Me:
Awesome
Favorite Fish
to Catch:
Anything!
Favorite Type
of Fishing:
Spin Rod
Water Type:
Freshwater
Favorite Lures:
dunno?
Fishing Rods:
Ugly Stick
Fishing Reels:
Ugly Spin
Fishing Techniques:
Dunno..I'm an old rookie.

Favorite Fishing Spot:
Where they are biting!

Flag Profile:


Name
Details

Map It

Nixxed!
Avg. Rating: 3
# Reviews: 2
Views: 3782
Brickyard,Willett ave,Tiogue and C L Curran pond
5/28/2008 - 6/1/2008

Ive been to 4 ponds so far and I havn't even gotten a freaking bite!

-

---

This user has created 1 trips
This user has plotted trips, but none of them contain hotspots to calculate statistics.

Catch of the Day
Nothing beat this little Bigmouth at Tiogue Lake for the day..
09/06/08 05:58 PM

Yellow Perch
Atleast it was bigger than Big D's @ Brickyard..,hehe
09/06/08 02:22 AM

Largemouth Bass!
Finally I caught something decent! (the fish was the largemouth & not me for once)
09/05/08 12:35 PM

Tiogue Lake
Me & my nephew Troy waiting for the bite.
09/05/08 12:31 PM

Echo..echo..echo lake
Barrington RI.. Small and Stinky but atleast there is some sign of life..
07/24/08 02:02 PM

the Robster
Robbie pulls 1 in too!
07/24/08 01:58 PM

View all 23 of Joe D's Photos

User has 23 photos in their collection.
From
Message
hdfatboy
04/02/09 10:39 PM


The porgys are in New Jersey and heading this way........................... salt water striper fishing I cant wait

---

overstdr
06/05/08 12:12 PM




Hi Joe,

Yes I run all 50 of the fish finder sites. As you can probably imagine it is starting to get more difficult to manage and moderate these sites as more users start joining. Unfortunately I have been busy with work these past couple weeks so i havent had much time to really implement the moderator feature on the site. Soon enough I'll get it in there and would love to have you as a RI moderator to help manage the RI site. I really want to get this to be more and more user based and controlled, so once i get that feature in there, i would like you to help out similar to the way you do with your beatles group.

tight lines,

dave o

---

User has 2 visible messages.

Send Joe D a message
Joe D's Current Rank: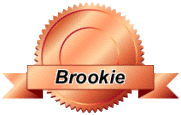 Brook Trout Rank
With 36 Total Points


Previous Ranks Achieved:
How are ranks determined?


Below is where we list statistics for the number of reviews, comments, message board posts, etc. that this user has posted on all the Fish Finder sites. The higher total overall points a user has, the higher the user's ranking.


Total Trips:
1
Total Photos:
23
Total Hotspots:
0
Total Trip Reviews:
2
Total Trip Comments:
0
Total Location Reviews:
0
Total Location Comments:
0
Total Locations Added:
0
Total Locations Edited:
0
Total Message Board Posts:
10
Total Species Comments:
0
Total Species Recipes:
0
Total Species Edited:
0
Total Amenities Added:
0
Total Amenities Edited:
0

---

Total Overall Points:
36

---