Username:
yakman
First Name:
Tom
Last Name:
Icon:
Member Since:
05/17/08 01:21 PM
Last Login:
04/27/10 08:33 PM
Profile Views:
5543
City:
State:
Connecticut
Zip:
Country:
USA
Website:
Interests:
Whitetail, Turkey, and small game hunting. Hiking ,camping,
kayaking, fresh & saltwater fishing.
About Me:
Married, father of three, and a step daughter.
My youngest two childern both hunt & fish.
Favorite Fish
to Catch:
Striper, Bluefish, Weakfish, Walleye, Flounder, and trout.
Favorite Type
of Fishing:
fly fishing
Water Type:
Saltwater and Freshwater
Favorite Lures:
Clouser, Surf Candy, Deceiver, ZARA SPOOK, HUSKY JERK BAIT, JIGS, SUPER FLUKE,
Fishing Rods:
Fishing Reels:
Fishing Techniques:
kayak fishing, flyfishing

Favorite Fishing Spot:
West Haven, Stonington, Milford, Norwalk

Flag Profile:





Avg. Rating: 5

# of Ratings: 1

06/08/09 10:32 PM

05/17/09 08:01 PM

Amandas' 2nd
05/02/09 01:03 PM

Amandas, 2nd Turkey 14yrs
05/02/09 01:02 PM

05/02/09 01:02 PM

MARCH CLAMMING
03/29/09 06:51 PM

View all 15 of Tom's Photos

User has 15 photos in their collection.
From
Message
iamabasshole
08/20/09 10:40 AM


I would like to invite you to join in the Canoe and kayak bass tournament big fish takes all. $20.00 per person. Rules are simple. You most paddle your boat, No live bait, You most have a digital camera with a view screen. I will supply an official ruler, you will lay fish on ruler take a picture and at weigh in I will compare pictures and prize will be awarded to the longest large or small mouth bass. This will eliminate having to have a live well. I can be contacted at

dcoffin@rayginn.com

or 860-818-3270 to get a spot. The field will be limited to 20 boats.

---

flyangler
07/02/09 04:17 PM


Have a great holiday weekend!!! Be safe on or near the water, wear a PFD and keep the booze at home!!

---

User has 2 visible messages.

Send Tom a message
Tom's Current Rank: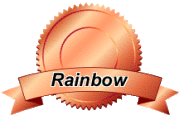 Rainbow Trout Rank
With 55 Total Points


Previous Ranks Achieved:
How are ranks determined?


Below is where we list statistics for the number of reviews, comments, message board posts, etc. that this user has posted on all the Fish Finder sites. The higher total overall points a user has, the higher the user's ranking.


Total Trips:
0
Total Photos:
15
Total Hotspots:
0
Total Trip Reviews:
0
Total Trip Comments:
0
Total Location Reviews:
0
Total Location Comments:
0
Total Locations Added:
0
Total Locations Edited:
0
Total Message Board Posts:
40
Total Species Comments:
0
Total Species Recipes:
0
Total Species Edited:
0
Total Amenities Added:
0
Total Amenities Edited:
0

---

Total Overall Points:
55

---