Username:
ezzej
First Name:
Jesse
Last Name:
Trevino
Icon:
Member Since:
04/22/08 09:16 PM
Last Login:
04/16/16 11:41 AM
Profile Views:
16208
City:
mercedes
State:
Texas
Zip:
78570
Country:
USA
Website:
tx flat fishing
Interests:
fishing
About Me:
Favorite Fish
to Catch:
fish
Favorite Type
of Fishing:
Water Type:
Saltwater and Freshwater
Favorite Lures:
Fishing Rods:
Fishing Reels:
Fishing Techniques:

Favorite Fishing Spot:

Flag Profile:


Name
Details

Map It

Over nitter
Avg. Rating: 3
# Reviews: 2
Views: 5591
Johnson road
nite fishing with lights for drum

-

---

This user has created 1 trips
| | | |
| --- | --- | --- |
| | Jesse Trevino's Trip Statistics | |
This user has plotted trips, but none of them contain hotspots to calculate statistics.

05/03/15 11:59 PM

05/03/15 11:58 PM

05/03/15 11:57 PM

05/03/15 11:56 PM

05/03/15 11:55 PM

4ft
10/09/11 05:30 PM

View all 111 of Jesse Trevino's Photos

User has 111 photos in their collection.
From
Message
overstdr
06/06/08 10:09 PM




Hi All,

This is just me testing out the send group message functionality. Its been a while since Ive sent out a group message, and I want to test out a fix I just made to the functionality to ensure prompt message delivery and email alerts. Everything should be working perfect now.

Also, for those who havent visited the site in a while, be sure to check out some of the cool new features like:

- Printing Topo Maps from the Map Tab
- View Birds Eye Imagery under certain location details
- The ability to blog and fully customize your profile.
- Add recipes and comments for fish species.
- "Watch" trips, locations, and species to see when users review or comment.

Expect many new features coming to the site soon!

Tight Lines,

Dave O

---

User has 1 visible message.

Send Jesse Trevino a message
Jesse Trevino's Current Rank:


Panfish Rank
With 197 Total Points

Special Awards Achieved: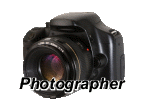 Top Photographer



Previous Ranks Achieved:
How are ranks determined?


Below is where we list statistics for the number of reviews, comments, message board posts, etc. that this user has posted on all the Fish Finder sites. The higher total overall points a user has, the higher the user's ranking.


Total Trips:
1
Total Photos:
111
Total Hotspots:
0
Total Trip Reviews:
0
Total Trip Comments:
0
Total Location Reviews:
0
Total Location Comments:
1
Total Locations Added:
29
Total Locations Edited:
39
Total Message Board Posts:
1
Total Species Comments:
12
Total Species Recipes:
0
Total Species Edited:
1
Total Amenities Added:
1
Total Amenities Edited:
1

---

Total Overall Points:
197

---