Username:
catfishmatt
First Name:
Matthew A
Last Name:
Tyo
Icon:
Member Since:
04/12/08 12:35 AM
Last Login:
10/19/08 12:00 PM
Profile Views:
12594
City:
columbus
State:
Ohio
Zip:
43204
Country:
USA
Website:
Interests:
Catfishing is my Favorite but I like large and small mouth,strippers,walleye,and muskie
About Me:
My name is matt Tyo and yes I am a fishing addict. In the Summer time all I ever do is fish and camp.
Favorite Fish
to Catch:
Catfish
Favorite Type
of Fishing:
catfishing
Water Type:
Freshwater
Favorite Lures:
live shad, Goldies,Israilies and blue gile.
Fishing Rods:
I have three 7 ft poles, two 10ft, and 1 12ft
Fishing Reels:
1 small fluger,2 small shakespears, 2 big shakespears, and 1 abu garcia 7000
Fishing Techniques:
depends what I am fishing for

Favorite Fishing Spot:
Sims creek of the Ohio river

Flag Profile:


Name
Details

Map It

4th big cat trip
Avg. Rating: 3
# Reviews: 1
Views: 4650
Phat Cats lake
5/9/2008

going to phat cats

-

---

3rd cat trip
Avg. Rating: 3
# Reviews: 1
Views: 5908
Phat Cats lake
5/2/2008 - 5/4/2008

just going to Phat Cats I will probly get me one this time.

-

---

1st cat trip of 08
Avg. Rating: 3
# Reviews: 1
Views: 4913
Clear Water Lake
4/10/2008 - 4/12/2008

Probly just going to waste money not catch yet water is still to cold.

-

---

2ND CAT TRIP OF 08
Avg. Rating: 3
# Reviews: 1
Views: 5214
COZY- DALE LAKE
4/24/2008 - 4/28/2008

GOING TO COZY-DALE LAKE TO FISH , AND CAMP FOR THE WEEKEND

-

---

5th BIGCAT TRIP OF 2008-1
Avg. Rating: 4
# Reviews: 2
Views: 5552
THE OHIO RIVER
5/23/2008 - 5/26/2008

GOING DOWN TO THE RIVER TO DO SOME CATFISHING HOPEFULLY I WILL GET THE FIRST BIG CAT OF THE YEAR

-

---

This user has created 5 trips
| | | |
| --- | --- | --- |
| | Matthew A Tyo's Trip Statistics | |
This user has plotted trips, but none of them contain hotspots to calculate statistics.

nice bass tom
my due tom got him a nice 8lbs


Avg. Rating: 5

# of Ratings: 1

05/27/08 08:34 PM

nice blue
I caught him in sims creek hes a nice 15
05/27/08 08:31 PM

my bro with another shovel
nice little 15 pounder
05/22/08 09:23 PM

another nice channel
this is my dude david he caught this channel a rock cliff lake
05/22/08 09:21 PM

nice 50 pound shovel
this is my best freind tom he caught this big boy at rockcliff lake


Avg. Rating: 5

# of Ratings: 1

05/22/08 09:19 PM

little channel
pond at my work
05/22/08 09:17 PM

View all 23 of Matthew A Tyo's Photos

User has 23 photos in their collection.
From
Message
overstdr
06/06/08 10:09 PM




Hi All,

This is just me testing out the send group message functionality. Its been a while since Ive sent out a group message, and I want to test out a fix I just made to the functionality to ensure prompt message delivery and email alerts. Everything should be working perfect now.

Also, for those who havent visited the site in a while, be sure to check out some of the cool new features like:

- Printing Topo Maps from the Map Tab
- View Birds Eye Imagery under certain location details
- The ability to blog and fully customize your profile.
- Add recipes and comments for fish species.
- "Watch" trips, locations, and species to see when users review or comment.

Expect many new features coming to the site soon!

Tight Lines,

Dave O

---

dev23
06/01/08 08:15 AM




where do you Find Those huge fish

---

2hookem
04/14/08 06:01 AM




How's the Catfishing in your area. Looking at the picture of your catch looks pretty good. Glad to be your friend on the web. Let me know what t was like to catch them and what you use for bait. Interested in what others use. I use a dough ball mix of anchovies, bread and sardines. Also use squirrel guts. Works great!

Bob

Here's a stringer with my bud on a fishing trip.

---

User has 3 visible messages.

Send Matthew A Tyo a message
Matthew A Tyo's Current Rank: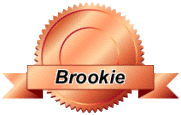 Brook Trout Rank
With 45 Total Points


Previous Ranks Achieved:
How are ranks determined?


Below is where we list statistics for the number of reviews, comments, message board posts, etc. that this user has posted on all the Fish Finder sites. The higher total overall points a user has, the higher the user's ranking.


Total Trips:
5
Total Photos:
23
Total Hotspots:
0
Total Trip Reviews:
0
Total Trip Comments:
0
Total Location Reviews:
0
Total Location Comments:
0
Total Locations Added:
6
Total Locations Edited:
7
Total Message Board Posts:
4
Total Species Comments:
0
Total Species Recipes:
0
Total Species Edited:
0
Total Amenities Added:
0
Total Amenities Edited:
0

---

Total Overall Points:
45

---