Username:
sandman62
First Name:
adam
Last Name:
sands
Icon:
Member Since:
07/27/15 12:24 PM
Last Login:
07/26/16 08:28 PM
Profile Views:
2050
City:
Gardner
State:
Massachusetts
Zip:
01440
Country:
USA
Website:
Interests:
Fishing,all types,fly fishing,trolling,spin cast.I'm not set up for ice fishing,sounds fun.Music,I'm the bass player for the local cover band,"one50one"good times.fly tying,art,all kinds of DIY projects.I am very thrifty$$.
About Me:
Just an old guy making the best out of the time we have here on earth.Also.. "If you can't open it,you don't own it"
Favorite Fish
to Catch:
LMB,SMB,Salmon,Lake Trout,Pickerrel
Favorite Type
of Fishing:
Bass on the Fly.Trolling Big Water
Water Type:
Freshwater
Favorite Lures:
Hand Tied Bass bugs and Streamers,Speedy Shiners-troll 2.5mph,ROBO WORMS- 4.5"straight tail
Fishing Rods:
2 with. #6 .sinking line,sinking tip.
1 with. #8 floating line.
med light,for downriggers
med with lead core ,for long lines.
also a couple spinning rods set up-1=med action 8lb. mono.
1=light action 6lb. floro.for finesse/drop shot.
Fishing Reels:
4 fly reels,4 lg. bait casters for the boat, trolling.4 spincast reels .1 closed face reel for grand child.
Fishing Techniques:
throw everything I can at bass.Who doesn't like top water action.
I pull spoons around Quabbin Res.to target Salmon & Lakers..also Smallies at the quabbin is worth the trip.Hot summer I use Drop-Shot rig.S L O W L Y..

Favorite Fishing Spot:
Quabbin and Wachusett Res.


Flag Profile:



2008, had to keep due to tangled mess..5lb.2oz. Salmon,pin fish,Quabbin-Mt.L,over danger point/just north of the gap...speedy shiner/rainbow trout color.


Avg. Rating: 5

# of Ratings: 2

09/12/15 06:12 AM

Lazy & Hot@ Wachusett Res.
Labor Day weekend was breezy sunny and hot out.We planned on Quabbin but was kinda risky due to the wind conditions forecast. We didn't want a "three hour tour"la la la.My wife and I,ended up at gate 13.scarhill rd.Feeling lazy I left my fly rods in the truck. Equipped with chairs and a 6.5' med/lite spinning rod with 6lb.floro and other picnic stuff we hiked straight down to the middle cove.Slow calm and plenty of patience was the key to targeting smallies.I was down there,at the other cove last Friday morning as well and caught 4 bass, two were dinks,one big dink,haha and a nice 1.999 lb.well it felt like 4lb. largemouth,and got cut off on one,and dropped one.The fish in that big crystal clear water are really strong and acrobatic.Monday started off real dead.I walked back and forth learning the bottom for about 3 hrs..I fished shallows with swim baits,all assorted colors with no hits.Went back to the drop-shot with the notorious "ROBO WORM"size1 hook.There was a ledge that I was kinda pitching over and I picked up a couple dinks that will either totally inhale the bait ,or shred the crap out of it.The wind was really picking up and there were some waves crashing against the boulders to the right so I climbed over there.I wacky rigged a used robo worm and casted into the wind.As soon as the 1/4oz weight hit the bottom my line started stripping.I took my time with it,it was jumping all over.That was the biggest of the day,3lb. using the "old school"scale.I caught another one shortly after 2lb.same way,slow,still,wacky,patent..All fish caught on, robo worm,thinking of buying a t-shirt..Wachusett is huge and hard to fish with out getting skunked.Don't let anyone tell you that the fish aren't biting out there.It holds 5 Mass State fishing records.


Avg. Rating: 5

# of Ratings: 1

09/08/15 09:35 PM

User has 2 photos in their collection.
No messages yet. Be one of the first to send this user a message.

Send adam sands a message
adam sands's Current Rank: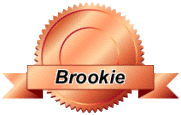 Brook Trout Rank
With 37 Total Points


Previous Ranks Achieved:
How are ranks determined?


Below is where we list statistics for the number of reviews, comments, message board posts, etc. that this user has posted on all the Fish Finder sites. The higher total overall points a user has, the higher the user's ranking.


Total Trips:
0
Total Photos:
2
Total Hotspots:
0
Total Trip Reviews:
16
Total Trip Comments:
2
Total Location Reviews:
0
Total Location Comments:
0
Total Locations Added:
0
Total Locations Edited:
0
Total Message Board Posts:
17
Total Species Comments:
0
Total Species Recipes:
0
Total Species Edited:
0
Total Amenities Added:
0
Total Amenities Edited:
0

---

Total Overall Points:
37

---