| | | |
| --- | --- | --- |
| | Andreas Cuellar's Profile | |
Username:
arlingtonbass
First Name:
Andreas
Last Name:
Cuellar
Icon:
Member Since:
06/22/15 09:41 PM
Last Login:
04/19/17 01:35 PM
Profile Views:
1970
City:
Arlington
State:
Massachusetts
Zip:
02476
Country:
USA
Website:
Interests:
About Me:
Favorite Fish
to Catch:
Largemouth bass
Favorite Type
of Fishing:
All types
Water Type:
Freshwater
Favorite Lures:
Live Target frog, Live Target Crankbait, Zoom Super Fluke
Fishing Rods:
BPS Bionic Blade baitcasting rod
BPS Pro Qualifier Silver baitcasing rod
Pinnacle spinning rod
Eagle Claw spinning rod
Fishing Reels:
BPS Pro Qualifier spinning and baitcaster reels.
Shimano Sienna spinning reel.
Fishing Techniques:
Anything that will produce a bite.

Favorite Fishing Spot:

Flag Profile:


Name
Details

Map It

last cast I swear!

Avg. Rating: 5
# Reviews: 8
Views: 916
A pond in Concord
Yes yes yet another trip in concord. Woke up at around 4:00 to go to White pond, but it was closed, so why not go to the old standby? My uncle and I got on the water at around 5:15, and we pounded the shoreline looking for those hungry early morning bass. The action actually was pretty slow for about an hour, but soon after sunrise the pond came alive!

A family of beavers reside by the shore, and we kept hearing them splashing the water every five minutes. While it was awesome in the beginning, it got pretty annoying after around the umpteenth time it happened. So i'm just minding my own business watching all this wildlife until a big ol' largie swirls my frog. "Oh s***", I mumbled to myself, and reared back as hard as I could to set the hook. Strike one. Almost knocked the canoe over.
Next it's my uncle's turn. He casts relatively close to the first blowup, and sure enough, the bass strikes again! Strike two. He misses the hookset and almost pokes his eye out with the frog flying past his head.

The first bass of the day came soon after. I made a cast to the nearby group of lily pads with my "EZ-mode" super fluke, and soon enough had one on. It was a pretty nice fish, at 2 1/4 lbs. Not bad. Next up, my uncle. He's been using his frog for an hour now, and had only one bite. I tell him to switch lures, and he is like "nahh, i'm good." Of course, the lucky son of a gun lands a 16 inch bass the very next cast. XD

The next bass was caught by me soon after, cranking a chatterbait along some submerged timber about ten minutes after his frog fish. We go along the other side of the pond, and I nail a pickerel on a jig under a downed tree.

You could tell my uncle was getting a little jealous of my fish because he said to me "We have to be going soon. I have, uhh, some important stuff to do." I'm like "alright, half an hour more." We make one last loop around the pond, and my uncle hooks up with a bass. While he was fighting the bass, the friggin' beaver from earlier makes a break right for the fish. Luckily, he didn't go for it. He pulls it up and it's a beautiful 3 lber. He looks at me all smug and says "I don't think we can end the trip better than this." I thought he had me there, but then I just went and said " Okay, one more cast, then we go.
This is when things go down...
I launch my frog a country mile down the pond, and start working it real quickly down the lily pads. Not even ten cranks in, a bass goes completely airborne and annihilates my poor frog. I swear it was like a flipping great white shark coming out of the water to eat a seal. I'm not letting this one off the hook (no pun intended). She buries herself deep into those pads and just suctions onto the bottom. "OH MY GOD IT'S A MONSTER!" I yell to my uncle. He quickly moves the canoe right to the fish, and I just drag em' out of there. If it wasn't for his quick thinking I would have probably lost her. I finally get the bass to the boat, and albeit it wasn't a six pounder or anything(3.5 lbs), it will still be one of my most memorable catches I've had so far.

All in all it was a tremendous morning(5:15-9:00) on the water with my uncle as we caught some nice fish and shared some quality banter between each other.


Map It

---

Hittin up Concord again

Avg. Rating: 5
# Reviews: 1
Views: 830
A pond in Concord
7/13/2015

How many times am I going to fish in Concord? My uncle was out of town so i couldn't use the canoe. I thought to myself that I could either go to Spot pond in Stoneham, or my secret pond in Concord. I didn't feel like fishing a new lake so I went to Concord.
I went with my mom and arrived there at 7:10, a little too late for the early morning topwater bite. I fished the frog regardless, and it almost paid off. Had a massive blowup near the only group of lily pads accessible to the shore, and of course I missed it. I gave up on the frog after a while of no bites, and picked up the trusty super fluke. Almost immediately I had a fish, a decent 16 inch largemouth bass.
After that I dropped the bass tackle and picked up the panfishing setup for fun. I caught about 8 or so bluegills and one yellow perch. Now back to the Heavy duty stuff! I switched to a chatterbait and slammed one on the lone beaver dam coming out into the pond. After that, I switched to a 1/4 ounce black and blue jig... and what a switch that was! I pitched the jig into a real nice looking laydown and nailed an 18 inch largie. Soon after that, another nice bass, this one about 15 inches. I picked up a grub and caught another bass, this one was the smallest at 12 inches.
All in all a great day at the honey hole. Hopefully going to go to some new places soon.


Map It

---

Quick walk around Walden Pond

Avg. Rating: 5
# Reviews: 4
Views: 1077
Walden Pond
7/5/2015

So I was invited to go to Walden Pond for a few hours of fishing today. Naturally, I accepted the offer. I got to the pond at 9:00 am, so I only had like an hour to fish before the bass would pack up from the shallows and go deep (Walden Pond is SUPER clear and deep, so the bass are really finicky). In that hour I only managed to catch one bass, but that's all I would really expect from a super busy pond right after the 4th of July.


Map It

---

Lily pad bassin

Avg. Rating: 5
# Reviews: 8
Views: 1038
A pond in Concord
6/25/2015

Hitting up Concord with my uncle again, this time in a "secret" pond near the Great Meadows Reservation. Got in the water at about 5:45 am, started catching them at around 6:00. The pond had tons of pads so using anything not weedless would be a bad choice.
I got the first one on a weightless watermelon super fluke in around four feet of water. He hit it right at the end of the cast, almost gave me a heart attack. My uncle caught the biggest one a little later, at 3.5 pounds. He caught it swimming a green Bigfoot frog near the openings of the pads. I missed some on the koppers frog before nailing some on the fluke again. I finally got some frog fish at around 8:10 am hopping the koppers near some lily pad openings. They loved the frog when fished fast. Overall a fun day with 7 largemouth bass. Can't wait to go back to this honey hole again!


Map It

---

Afternoon White Pond Bassin

Avg. Rating: 5
# Reviews: 4
Views: 1304
White Pond, MA
6/22/2015

So my uncle and I had this genius idea to go to a pond we never fished before. I had nothing nowhere else to think of, so, why not? Overall it was a pretty good day where I caught 5 bass, and my uncle caught 6 bass. Nothing big, all around the 1-2 pound range. The pattern was to fish the points with chatterbaits and crankbaits.


Map It

---

This user has created 5 trips
| | | |
| --- | --- | --- |
| | Andreas Cuellar's Latest Mapable Trips | |
Below are the last 5 "mapable" trips this user has plotted.


| | | |
| --- | --- | --- |
| | Andreas Cuellar's Trip Statistics | |

Snake Pond bass
Found her when she was patrolling the shoreline looking for food. Caught on a texas rigged tube.


Avg. Rating: 4.6666666666667

# of Ratings: 3

07/24/15 06:18 PM

Pickerel
Jig fish. dragging it along the bottom
07/24/15 06:10 PM

Frog bass
My uncle's bass. Fishing a scum frog
07/24/15 06:10 PM

Great White Shark
Came completely out of the water. On the koppers. 40 lbs braid works wonders! Sorry for the lack of pictures.


Avg. Rating: 5

# of Ratings: 1

07/24/15 06:10 PM

Terrible quality but still, here is some proof.


Avg. Rating: 5

# of Ratings: 2

07/24/15 12:23 PM



Avg. Rating: 5

# of Ratings: 2

07/13/15 02:36 PM

View all 23 of Andreas Cuellar's Photos

User has 23 photos in their collection.
| | | |
| --- | --- | --- |
| | Andreas Cuellar's Friends | |
| | | |
| --- | --- | --- |
| | Andreas Cuellar's Messages | |
No messages yet. Be one of the first to send this user a message.

Send Andreas Cuellar a message
| | | |
| --- | --- | --- |
| | Andreas Cuellar's Ranking | |
Andreas Cuellar's Current Rank: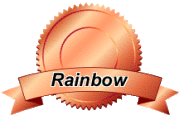 Rainbow Trout Rank
With 89 Total Points

Special Awards Achieved:



Fish Critic



Previous Ranks Achieved:
How are ranks determined?


Below is where we list statistics for the number of reviews, comments, message board posts, etc. that this user has posted on all the Fish Finder sites. The higher total overall points a user has, the higher the user's ranking.


Total Trips:
5
Total Photos:
23
Total Hotspots:
8
Total Trip Reviews:
30
Total Trip Comments:
1
Total Location Reviews:
7
Total Location Comments:
1
Total Locations Added:
0
Total Locations Edited:
0
Total Message Board Posts:
14
Total Species Comments:
0
Total Species Recipes:
0
Total Species Edited:
0
Total Amenities Added:
0
Total Amenities Edited:
0

---

Total Overall Points:
89

---