Username:
splitrailoutdoors
First Name:
Allen
Last Name:
Russell
Icon:
Member Since:
04/08/08 01:28 PM
Last Login:
08/30/09 10:22 PM
Profile Views:
20646
City:
Dickson
State:
Tennessee
Zip:
37055
Country:
USA
Website:
www.splitrailoutdoors.com
Interests:
Hunting and fishing with my wife and co-host, Teresa, while filming our television show.

Writing and story-telling
About Me:
I have been a a licensed guide in Montana for the last twelve years or so.

I co-host and produce "Split Rail Outdoors" an outdoor program currently airing in Tennessee.
I have written a few outdoor articles and three western novels. www.allenrussellbooks.com

My articles appear in The Tennessee Outdoor News Magazine.



Favorite Fish
to Catch:
Stripers
Favorite Type
of Fishing:
Live bait and a bobber
Water Type:
Freshwater
Favorite Lures:
Crickets
Fishing Rods:
Bait casting, Spinning, Fly
Fishing Reels:
Abu-Garcia,
Fishing Techniques:
Drifting big live baits for stripers.
Fishing cut-bait down deep in the Gulf for Amberjack and Grouper.
I love fishing the cold mountain streams with my fly rod too.

Favorite Fishing Spot:
The Gulf of Mexico

Flag Profile:


Name
Details

Map It

Night Noodle Fishing

Avg. Rating: 5
# Reviews: 2
Views: 8467
Percy Priest Lake
6/21/2008

Darrell Wardlaw and I did another night-time noodle fishing trip for our DVD. The picture is Darrell and Keith Pruitt, who was along with us, holding a 32 pound Flathead Catfish.

We fished all night and caught at least a dozen fish over fifteen pounds and quite a few smaller ones.


Map It

---

Quebec Brook Trout

Avg. Rating: 4.5
# Reviews: 2
Views: 5831
Northern Quebec
8/29/2005

I took a little side trip late one evening on a 2 week hunting trip for Caribou on a remote lake in Northern Quebec. I don't remember the name of the lake. We just called it Camp 9.

It was 160 miles by float plane from the base at Squaw Lake and 1200 miles north of Montreal.

I took a boat out and caught these native Brookies on a small red and white spoon. They made a great addition to supper.

Teresa wasn't along on this trip. It was a good thing too. We got stuck in camp by a big snowstorm for 3 extra days before the plane could come and get us.


Map It

---

YO-YO Cats

Avg. Rating: 5
# Reviews: 2
Views: 7535
Reelfoot Lake, TN
5/31/2008

Night-time YO-YO fishing with Kyle and Jamil Homra.

Teresa and I were in Samburg, TN to video a bluegill fishing trip, so Kyle suggested that we go Yo-Yo fishing for catfish that night. We're always up for something new, so we set out about 24 yo-yo's as the sun was going down that evening.

Kyle used crawfish and nightcrawlers for bait. We caught 10 or 12 nice cats in about three hours with the yo-yo's. The fish averaged 3 pounds with the largest about 5 pounds.

We had to make the three hour drive back to Dickson that night, so we had to leave around eleven. I'm sure we could have filled a good-sized cooler if we had stayed later.

If you want to fish with Kyle and Jamil, you can call them at Homra's Guide service 731-538-9846.


Map It

---

Reelfoot Bluegills

Avg. Rating: 4
# Reviews: 1
Views: 9694
Reelfoot Lake, Tennessee
5/31/2008

Teresa and I went to Samburg, Tennessee to fish for bluegills with Kyle Homra of Homra's Guide Service.

I love to get a bunch of crickets, a bobber, and just take it easy fishing for bream. This was a little more aggressive than that, but it was a ton of fun.

Reelfoot is a scenic area, it's almost like being down on the Bayou. It was a hot, humid day. but the big bluegills were hitting pretty good. We used 12ft ultra-lite rods that really put the sport into landing those big Reelfoot bluegills.

This is the time of year that they are on the bed, so we released them all day. If we had wanted to keep a mess of fish we certainly would have a good dinner of tasty bull bluegills.

Teresa caught a nice catfish along with her bluegills. It was a pretty good fight on that ultra-light pole. I had something big on, but he wrapped me around one of the many stumps and got off before I could get a look at whatever it was.

One thing I really liked about Reelfoot was the fact that it's a fisherman's lake. Due to it's shallow depth and many stumps, there are no ski boats or personal water craft, just smaller fishing boats.

If you would like to fish with Kyle, you can reach him at 731-538-9846.


Map It

---

Fish-A-Noodle Catfish

Avg. Rating: 5
# Reviews: 2
Views: 7922
Percy Priest Lake
4/22/2008

Night time Noodle Fishin' for trophy sized catfish. We filmed an episode of "Split Rail Outdoors" with guide, Darrell Wardlaw, on Tuesday night. My brother, Gary, and Doug Keith, from Two Rivers Ford, joined us. Teresa wrestled the largest fish of the night, a 22 pounder. All of our trophy catfish were released.
If you would like to fish with Darrell, see our website
splitrailoutdoors.com


Map It

---

Louisiana Trout and Redfish

Avg. Rating: 4
# Reviews: 1
Views: 11283
Lafitte, Louisiana
7/7/2007

Teresa and I fished with Capt. Mike Helmer in LaFitte, LA. July 2007.
The weather was hot and muggy, but we caught Redfish and Speckled Trout in the salt water marshes below New Orleans. It made a great show for "Split Rail Outdoors"
You can get Mike's phone number from our website.


Map It

---

This user has created 6 trips
| | | |
| --- | --- | --- |
| | Allen Russell's Latest Mapable Trips | |
Below are the last 6 "mapable" trips this user has plotted.


| | | |
| --- | --- | --- |
| | Allen Russell's Trip Statistics | |

Red Snapper
Thomas Southerland and Allen with some good Red Snappers. largest went over 13 pounds.
07/25/08 12:36 PM

Bonita
Allen with a Gulf of Mexico Bonita. Not much for eating, but fun to catch.
07/25/08 12:35 PM

10 Pound Red Snapper
Allen Russell off Panama City Beach, FL. Filming an episode of "Split Rail Outdoors"
07/18/08 03:34 PM

Blackfin Tuna
Allen with a 22 pound Blackfin from the Gulf off Panama City Beach, FL.
07/18/08 03:26 PM

22 pound Flathead Catfish
Teresa Russell with a 22 pound Flathead that she caught while night fishing and filming her TV show.
07/16/08 11:31 PM

Tumbling Creek Tennessee
Teresa and Allen Fly Fishing at Tumbling Creek Lodge. Bold Springs, Tennessee.
07/16/08 11:14 PM

View all 19 of Allen Russell's Photos

User has 19 photos in their collection.
No messages yet. Be one of the first to send this user a message.

Send Allen Russell a message
Allen Russell's Current Rank: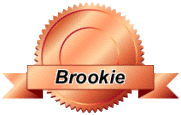 Brook Trout Rank
With 34 Total Points


Previous Ranks Achieved:
How are ranks determined?


Below is where we list statistics for the number of reviews, comments, message board posts, etc. that this user has posted on all the Fish Finder sites. The higher total overall points a user has, the higher the user's ranking.


Total Trips:
6
Total Photos:
19
Total Hotspots:
6
Total Trip Reviews:
0
Total Trip Comments:
0
Total Location Reviews:
0
Total Location Comments:
0
Total Locations Added:
0
Total Locations Edited:
1
Total Message Board Posts:
1
Total Species Comments:
0
Total Species Recipes:
1
Total Species Edited:
0
Total Amenities Added:
0
Total Amenities Edited:
0

---

Total Overall Points:
34

---


User's Recipes:
1. Grilled Redfish