Username:
simplenate
First Name:
Nate
Last Name:
Goodwin
Icon:
Member Since:
03/24/15 05:34 AM
Last Login:
01/21/16 07:29 PM
Profile Views:
1926
City:
kingston
State:
Massachusetts
Zip:
Country:
USA
Website:
Interests:
bass fishing guns tattoos
About Me:
my sponsors and affiliates
www.samatisbaits.com
@samatis_baits
www.boaghogbaits.com
@boagbaits
www.darksidereelz.com
@dark_side_reelz
www.expert-tungsten.com
www.filthyanglers.com
@filthyanglers
www.gladiatortraininggrounds.com
www.bostonianbarbershop.com
@bostoninbarbershop
Favorite Fish
to Catch:
largemouth smallmouth stripers
Favorite Type
of Fishing:
Water Type:
Favorite Lures:
Fishing Rods:
duckett, falcon, F/S elites
Fishing Reels:
Lews, quantum
Fishing Techniques:
skipping flipping frogs

Favorite Fishing Spot:
you'll never know

Flag Profile:


Name
Details

Map It

plymouth/capecod

Avg. Rating: 5
# Reviews: 8
Views: 1109
4/4/2014

went to good a cold water pond down in the plymouth/ cape cod area today with my good friend James and along with ken haskins and his partner scotty, started out wet windy and cold, ended with more wind and sun. water temps in the high 40s all fish came on square bills meps inline spinners and rattle traps got some good pics and a Giant pickerel


Map It

---

This user has created 1 trips
| | | |
| --- | --- | --- |
| | Nate Goodwin's Latest Mapable Trips | |
Below is the latest "mapable" trip this user has plotted.


| | | |
| --- | --- | --- |
| | Nate Goodwin's Trip Statistics | |
This user has plotted trips, but none of them contain hotspots to calculate statistics.

04/04/15 06:09 PM

04/04/15 06:09 PM



Avg. Rating: 5

# of Ratings: 1

04/04/15 06:09 PM

04/04/15 06:09 PM

04/04/15 06:09 PM

how made manual power pole
04/01/15 05:54 PM

View all 16 of Nate Goodwin's Photos

User has 16 photos in their collection.
No messages yet. Be one of the first to send this user a message.

Send Nate Goodwin a message
Nate Goodwin's Current Rank: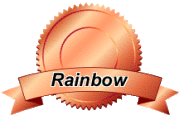 Rainbow Trout Rank
With 64 Total Points


Previous Ranks Achieved:
How are ranks determined?


Below is where we list statistics for the number of reviews, comments, message board posts, etc. that this user has posted on all the Fish Finder sites. The higher total overall points a user has, the higher the user's ranking.


Total Trips:
1
Total Photos:
16
Total Hotspots:
0
Total Trip Reviews:
1
Total Trip Comments:
1
Total Location Reviews:
0
Total Location Comments:
0
Total Locations Added:
0
Total Locations Edited:
0
Total Message Board Posts:
45
Total Species Comments:
0
Total Species Recipes:
0
Total Species Edited:
0
Total Amenities Added:
0
Total Amenities Edited:
0

---

Total Overall Points:
64

---