Username:
joem617
First Name:
Joe
Last Name:
M
Icon:
Member Since:
03/20/15 09:04 PM
Last Login:
05/22/16 04:39 PM
Profile Views:
2291
City:
Boston
State:
Massachusetts
Zip:
02135
Country:
USA
Website:
Interests:
About Me:
Favorite Fish
to Catch:
Bass
Favorite Type
of Fishing:
Spinning rod
Water Type:
Freshwater
Favorite Lures:
StikO, love target lures, enticed football jigs
Fishing Rods:
Abu Garcia
Fishing Reels:
Pflueger, shimano
Fishing Techniques:

Favorite Fishing Spot:
Quabbin

Flag Profile:


Name
Details

Map It

Pottapaug

Avg. Rating: 5
# Reviews: 6
Views: 1713
Pottapaug, Gate 3 of the Quabbin
5/15/2015

Greatest day of fishing I have ever had! We got on the water and I went to a totally different side of the pond than I normally do. We come up on some lily pads and they are split horizontally to me. It looked like there was an old dirt road under the water. Regardless, I saw a lot of swirling top water. I threw on a large livetarget lures frog. Cashed out, it hits the water, I let it sit for a moment, I tug once to displace some top water, tug twice then... BOOM! It get swallowed whole by the largest bass I have ever caught! I instantly notice my drag is too tight because I knew he was big and it wasn't giving him any slack. I give it half a turn on the drag and he bolts. He breached half way once but he got exhausted quickly. I lead him up to my cousin so he could swoop it with the net. He nets it! This thing looked like a dinosaur to me. I've never seen this large of a bass up close. I got my hands wet, weighed him at 5.79, snapped the flick, kissed the fish, and let him ease back into the water. Held his tail lightly and watched as my greatest fishing experience returned to where it came from. I'm elated and euphoric at this point. I cast again, this time to the opposite side of the "road". And just like before, 2 tugs of the frog and it gets nailed! Another good sized bass? Could I be so lucky? Yup! This one was 3.15! Wow, I'm saying to myself, this is an unbelievable day if it's starting like this. My cousin got his lure hit a few times but couldn't get a good hook set. He's a rookie but he's learning. So we leave the honey hole and move around the lake counter clockwise. On our way out we spot a downed tree. I threw on a half ounce football jig with a swim'n'chunk on the hook and launched it sidearm to get it as close to the land and the base of the tree as possible. I launch too hard, the half ounce wait nails the side of the tree trunk and founded like I hit it with a hammer. But it's right where I wanted it distance wise. It hits the water and I don't even have a chance to flip the bail in time before it got swallowed. I set the hook hard. It's big, I can tell. I tell my cousin to grab the net. I'm trying to lead him towards me but also to the left and away from the top part of the tree. I'm leading but he shoots out ahead and breaches full body and lands on his back. I'm terrified he's gonna spit this hook but he stayed on. Pulled him into the boat. 4.36 pounds. My God what a day of fishing!


Map It

---

This user has created 1 trips
| | | |
| --- | --- | --- |
| | Joe M's Latest Mapable Trips | |
Below is the latest "mapable" trip this user has plotted.



Lunker
4 pounds 6 ounces, I did have a 1 ounce handicap for every 2.5 pounds so technically 4 pounds 7 ounces


Avg. Rating: 5

# of Ratings: 2

08/09/15 08:10 AM

3 pounds 12 ounces, pretty fish too


Avg. Rating: 5

# of Ratings: 3

07/12/15 01:17 PM

4.12


Avg. Rating: 5

# of Ratings: 1

05/23/15 11:41 PM

4.36 pounds


Avg. Rating: 5

# of Ratings: 1

05/23/15 11:40 PM

3.15 pounds
05/23/15 11:38 PM

Largemouth mayhem!


Avg. Rating: 5

# of Ratings: 4

05/23/15 11:35 PM

User has 6 photos in their collection.
No messages yet. Be one of the first to send this user a message.

Send Joe M a message
Joe M's Current Rank: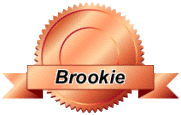 Brook Trout Rank
With 28 Total Points


Previous Ranks Achieved:
How are ranks determined?


Below is where we list statistics for the number of reviews, comments, message board posts, etc. that this user has posted on all the Fish Finder sites. The higher total overall points a user has, the higher the user's ranking.


Total Trips:
1
Total Photos:
4
Total Hotspots:
1
Total Trip Reviews:
0
Total Trip Comments:
1
Total Location Reviews:
0
Total Location Comments:
0
Total Locations Added:
0
Total Locations Edited:
0
Total Message Board Posts:
21
Total Species Comments:
0
Total Species Recipes:
0
Total Species Edited:
0
Total Amenities Added:
0
Total Amenities Edited:
0

---

Total Overall Points:
28

---