Username:
tjjala
First Name:
tripoom
Last Name:
jala
Icon:
Member Since:
10/19/14 02:46 PM
Last Login:
03/22/16 08:29 PM
Profile Views:
3958
City:
Braintree
State:
Massachusetts
Zip:
02184
Country:
USA
Website:
Interests:
Fishing, USTA tennis, have pet horses in North Carolina, extreme outdoors, NASTAR skiing
About Me:
I'm thai and I'm 14. I have mad addictions to outdoors and nature. I only have 2 rods
Favorite Fish
to Catch:
Bass, trout, cod, stripers, any type of fish!!
Favorite Type
of Fishing:
All types!!
Water Type:
Saltwater and Freshwater
Favorite Lures:
Whatever helps me catch fish
Fishing Rods:
Beefstick Daiwa 8ft rod
Shakespeare ugly silk 5ft rod
Brownings 4.9 ultralight rod
Fishing Reels:
Avenger okuma AV 55b
Shakespeare balanced rotor
Brownings super lite
Fishing Techniques:
Any

Favorite Fishing Spot:
Lake Rico


Flag Profile:


Name
Details

Map It

Sawdys pond, rt117 Westport ma.

Avg. Rating: 4.5
# Reviews: 4
Views: 2295
Sawdys pond rt.117, ma
2 bass, 1 largemouth caught on green to Zuri rattling minnow and 1 smallje on sunfish crankbait. I was using my uncle.Johnny Debarros fishing equipment and kayaks, he caught 3 bass. It was very rough out and windy. Lots of rocks.


Map It

---

Jacobs pond

Avg. Rating: 4.5
# Reviews: 4
Views: 2472
Jacobs pond
5/24/2015

It was kind windy and the fishing was hard. Me and my friend caught 1 bass,2 pike, and 1 crappie. It's a really good pond, and easy to fish. And I ended up only getting one picture on my inflatable kayak. Used Heddon baby torpedo and berlkley power worm.


Map It

---

Nice day at lake Rico

Avg. Rating: 5
# Reviews: 5
Views: 3909
Lake Rico, Massasoit state park, ma
5/11/2015

It was a great day. The little kid used night crawlers and I used the Berkeley power bait worm with a split shot 10inches above. The kid caught a pike, 2 bluegill, and 3 sunfish.
I caught a pike first then this calico bass (or crappie)



Map It

---

This user has created 3 trips
| | | |
| --- | --- | --- |
| | tripoom jala's Latest Mapable Trips | |
Below are the last 3 "mapable" trips this user has plotted.


| | | |
| --- | --- | --- |
| | tripoom jala's Trip Statistics | |

Largemouth bass


Avg. Rating: 4

# of Ratings: 2

06/01/15 11:57 PM

Tons of fish
There were a lot of bites but on caught 1
06/01/15 11:54 PM

Large mouth
Around rocks
06/01/15 11:52 PM

Pike
05/29/15 03:51 PM

Pike
Weird hookup for pike
05/29/15 03:45 PM

Calico bass and pike
Near some branches


Avg. Rating: 5

# of Ratings: 2

05/14/15 12:01 AM

View all 10 of tripoom jala's Photos

User has 10 photos in their collection.
No messages yet. Be one of the first to send this user a message.

Send tripoom jala a message
tripoom jala's Current Rank: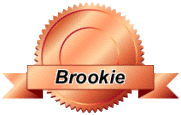 Brook Trout Rank
With 30 Total Points


Previous Ranks Achieved:
How are ranks determined?


Below is where we list statistics for the number of reviews, comments, message board posts, etc. that this user has posted on all the Fish Finder sites. The higher total overall points a user has, the higher the user's ranking.


Total Trips:
3
Total Photos:
10
Total Hotspots:
8
Total Trip Reviews:
0
Total Trip Comments:
3
Total Location Reviews:
0
Total Location Comments:
0
Total Locations Added:
0
Total Locations Edited:
0
Total Message Board Posts:
6
Total Species Comments:
0
Total Species Recipes:
0
Total Species Edited:
0
Total Amenities Added:
0
Total Amenities Edited:
0

---

Total Overall Points:
30

---