Username:
timcauliffe
First Name:
Tim
Last Name:
McAuliffe
Icon:
Member Since:
09/06/14 07:38 AM
Last Login:
01/14/16 02:34 PM
Profile Views:
3886
City:
Hudson
State:
Massachusetts
Zip:
Country:
USA
Website:
http://www.guideusa.net
Interests:
Design, Fishing, Photography
About Me:
Friends call me Dale.
Favorite Fish
to Catch:
Largemouth, Smallmouth, Crappie
Favorite Type
of Fishing:
Swimbait
Water Type:
Freshwater
Favorite Lures:
Swimbaits, Topwater, Rat, Senko
Fishing Rods:
Fishing Reels:
Fishing Techniques:

Favorite Fishing Spot:

Flag Profile:


Name
Details

Map It

West Waushacum

Avg. Rating: 5
# Reviews: 3
Views: 898
West Waushacum, Sterling, MA
10/13/2014

Took the newly acquired Bass Hunter out with my father for a few hours. Weather wasn't favorable, but still have a good time. I pulled in a little largie while he pulled in a kiver & a pickerel. Need to go back here when it's not so windy / overcast.


Map It

---

Bruces Pond

Avg. Rating: 5
# Reviews: 2
Views: 1595
Bruces Pond, MA
10/12/2014

Recently moved into my first home and Hudson in walking distance from Bruce Pond. Checked it out a few times, but finally got to fish it this past Sunday. Only had an hour, but pulled in a nice 1-1.5 dink and shortly followed that up with a nice 4lb (3.9lb) fatty. Both on a Booyah Blade Tandem Shad Spinnerbait. Great morning. This is going to be my new local pond. I have to get the Bass Hunter out on this soon.


Map It

---

Ossipee Lake

Avg. Rating: 5
# Reviews: 5
Views: 3907
Lake Ossipee, NH
9/27/2014

Weekend trip to Freedom, NH with a good friend. We hit Lake Ossipee for a full day on his Whaler and had some small luck throughout. He caught a nice 3.5lb largie right off the bat and I hit about 2-3 largies and a giant pickerel. Went out to Silver Lake and a few other spots on our way home and both only pulled in 1 pickerel each at Silver Lake - tough day, but still a good time.


Map It

---

Sudbury Reservoir

Avg. Rating: 5
# Reviews: 4
Views: 1979
Marlborough, MA
9/7/2014

I have lived close to the Sudbury Reservoir for close to 2 years now, but never got out to fishing it. Scoped out a few location yesterday and tried it today. Fun little hour - hour & a half session - 3 largies. Nothing bigger than 2 lbs. Using 6" Green/Brown Pumpkin senkos. They have a nice swim to them.


Map It

---

This user has created 4 trips
| | | |
| --- | --- | --- |
| | Tim McAuliffe's Latest Mapable Trips | |
Below are the last 4 "mapable" trips this user has plotted.


| | | |
| --- | --- | --- |
| | Tim McAuliffe's Trip Statistics | |

10/14/14 11:07 AM

10/14/14 11:07 AM

10/14/14 11:07 AM

Tiny Giant
10/14/14 11:03 AM

4lb Chunk
10/14/14 11:02 AM

Chunk & I
10/14/14 11:02 AM

View all 14 of Tim McAuliffe's Photos

User has 14 photos in their collection.
No messages yet. Be one of the first to send this user a message.

Send Tim McAuliffe a message
Tim McAuliffe's Current Rank: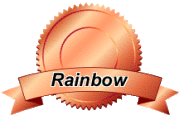 Rainbow Trout Rank
With 50 Total Points


Previous Ranks Achieved:
How are ranks determined?


Below is where we list statistics for the number of reviews, comments, message board posts, etc. that this user has posted on all the Fish Finder sites. The higher total overall points a user has, the higher the user's ranking.


Total Trips:
4
Total Photos:
14
Total Hotspots:
5
Total Trip Reviews:
1
Total Trip Comments:
4
Total Location Reviews:
0
Total Location Comments:
0
Total Locations Added:
0
Total Locations Edited:
0
Total Message Board Posts:
22
Total Species Comments:
0
Total Species Recipes:
0
Total Species Edited:
0
Total Amenities Added:
0
Total Amenities Edited:
0

---

Total Overall Points:
50

---