Username:
bassed
First Name:
Ed
Last Name:
Mendez
Icon:
Member Since:
08/26/14 08:20 AM
Last Login:
01/20/16 08:40 PM
Profile Views:
3492
City:
Providence
State:
Rhode Island
Zip:
Country:
USA
Website:
Interests:
Kayak fishing, Fly Fishing, Bass fishing, Trout fishing,
Playing the Bass Guitar ;
-above all Committed to Jesus & Serving God..
About Me:
I am a Minister.
Pastor of
Embajada De Cristo /
Embassy of Christ,
1964 Smith Street
North Providence , RI 02911
Favorite Fish
to Catch:
Largemouth Bass, Trout
Favorite Type
of Fishing:
Fly Fishing, Kayak fishing.
Water Type:
Freshwater
Favorite Lures:
Tubes.
Fishing Rods:
- Redington Path Fly outfit 8'6" 5wt
- ugly stick MED
- Field and Stream Sportsman IM6 - Series -Length 6.0' -Line Wt 4-14
- Portable 1.8M 5.91FT Carbon
- Telescopic Fishing Rod Spinning Fishing Pole
Fishing Reels:
Shimano 2000
Stone creek fly reel 5-7WT
Redington Path 5-6-7 fly reel
Fishing Techniques:
My water-crafts:
-Creek Company float tube.
-9' sun dolphin bass boat.
-Old Town Trip Angler DLX


Favorite Fishing Spot:
wood river


Flag Profile:


Name
Details

Map It

Fishing trip birthday present from favorate Son

No Reviews
Views: 847
New Hampshire
6/12/2015 - 6/14/2015

Son took me on a weekend fly fishing trip ti NH


Map It

---

Wood River Native Brookies

No Reviews
Views: 1085
Wood River, RI
5/11/2015

Had a great morning at Wood River... No Rainbows or Brown trout, but had fun with a few Beautiful Native Brookies.
Check out the Video at: https://youtu.be/CVmNA_bO8zg


Map It

---

Trout on a windy day
No Reviews
Views: 926
RI
4/15/2015

Kayak fishing..
https://youtu.be/LzF-aSBFOBg

-

---

Day on the Pond

Avg. Rating: 4
# Reviews: 1
Views: 1673
Smithfiels, RI
10/29/2014

Kayak of the Pond 1 Bass and three of the Biggest Black Crappie I've seen in a while!


Map It

---

Bass & Black Crappie at Roger Williams Park

No Reviews
Views: 1265
9/31/2014

9 Bass & more Black Crappie than I can count at Roger Williams Park. whether was perfect for kayaking.. flat, no wind, cloudy w/no rain


Map It

---

Kayaking On the Big River

No Reviews
Views: 1046
West Greenwich., ri
7hours kayak trip on the Big River Management area (north). My fishfinder detected a few fish. I only caught one nice size pickerel. No trout.. :(. Will try south bound next time..


Map It

---

Blackstone River kayak trip

No Reviews
Views: 1227
Blackstone River. Manville, RI
9/17/2014

Took my kayak out on the Blackstone for an all day paddle and some fishing.. Unfortunately the fishing was dismal to bleak. Caught one sunfish... Saw a few small (7") bass chasing my line (soft plastic worm) But nothing else. I did see a few large fish jump out of the water... They must have been Carp. They were silver.. I paddled from Manville to Woonsocket. My apologies for the upside down pic.. For some reason it posts that way.. Maybe just a rifishfinder bug.. Hmm?


Map It

---

Wood River Hot Summer Trout...

Avg. Rating: 3
# Reviews: 1
Views: 986
Barber Dam, Wood River
8/25/2014

Caught 2 Rainbow Trout on a Hot summer day.. on my kayak


Map It

---

This user has created 8 trips
| | | |
| --- | --- | --- |
| | Ed Mendez's Latest Mapable Trips | |
Below are the last 7 "mapable" trips this user has plotted.


| | | |
| --- | --- | --- |
| | Ed Mendez's Trip Statistics | |
This user has plotted trips, but none of them contain hotspots to calculate statistics.

Awesome birthday fishing trip
Awesome fishing birthday rising weekend trip. Thank to my son!


Avg. Rating: 5

# of Ratings: 1

06/23/15 08:57 PM

06/23/15 07:46 PM

javascript:popUp('users/b/bassed/photos/1435103166_RJpylPhM9.jpg',800,600);
06/23/15 07:46 PM

06/23/15 07:46 PM

06/23/15 07:46 PM

06/23/15 07:46 PM

View all 35 of Ed Mendez's Photos

User has 35 photos in their collection.
No messages yet. Be one of the first to send this user a message.

Send Ed Mendez a message
Ed Mendez's Current Rank: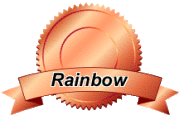 Rainbow Trout Rank
With 56 Total Points


Previous Ranks Achieved:
How are ranks determined?


Below is where we list statistics for the number of reviews, comments, message board posts, etc. that this user has posted on all the Fish Finder sites. The higher total overall points a user has, the higher the user's ranking.


Total Trips:
8
Total Photos:
35
Total Hotspots:
0
Total Trip Reviews:
0
Total Trip Comments:
1
Total Location Reviews:
0
Total Location Comments:
0
Total Locations Added:
0
Total Locations Edited:
0
Total Message Board Posts:
12
Total Species Comments:
0
Total Species Recipes:
0
Total Species Edited:
0
Total Amenities Added:
0
Total Amenities Edited:
0

---

Total Overall Points:
56

---