Username:
mmcguire11
First Name:
Mike
Last Name:
McGuire
Icon:
Member Since:
06/19/14 11:56 AM
Last Login:
03/26/16 11:02 PM
Profile Views:
1939
City:
Westerly
State:
Rhode Island
Zip:
02891
Country:
USA
Website:
Interests:
Fishing, kayaking, sports
About Me:
Favorite Fish
to Catch:
Larrys, trout
Favorite Type
of Fishing:
Spin rod, ice fishing
Water Type:
Freshwater
Favorite Lures:
Jerkbaits, jigs, crank baits, spinnerbaits, chatter baits, froggin
Fishing Rods:
Cheap ugly stick
Fishing Reels:
Falcon, shimano
Fishing Techniques:
Fish near banks, downed trees/logs, ledges, trenches, any known structure

Favorite Fishing Spot:
Wordens, wincheck, wood river, pawcatuck river, meadowbrook pond, carbuncle, olney, barbers, and many more

Flag Profile:



3 pounds 12 oz at Ashville pond
04/23/15 05:13 PM

2 pound 12oz picky pick at Ashville pond on the kayak with a jerkbait
04/23/15 05:00 PM

another Lincoln woods bass
04/23/15 04:52 PM

watchaug pond larry with a rusty hook stuck in his gill..
I removed said rusty hook plus my hook and returned him safely back to the water


Avg. Rating: 5

# of Ratings: 1

04/20/15 07:55 PM

Olney pond bass in Lincoln woods
04/20/15 07:54 PM

record smallest fish iv ever caught lol bluegill
04/20/15 07:52 PM

View all 117 of Mike McGuire's Photos

User has 117 photos in their collection.
No messages yet. Be one of the first to send this user a message.

Send Mike McGuire a message
Mike McGuire's Current Rank:


Panfish Rank
With 120 Total Points

Special Awards Achieved: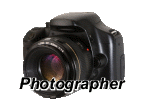 Top Photographer



Previous Ranks Achieved:
How are ranks determined?


Below is where we list statistics for the number of reviews, comments, message board posts, etc. that this user has posted on all the Fish Finder sites. The higher total overall points a user has, the higher the user's ranking.


Total Trips:
0
Total Photos:
117
Total Hotspots:
0
Total Trip Reviews:
0
Total Trip Comments:
0
Total Location Reviews:
0
Total Location Comments:
0
Total Locations Added:
0
Total Locations Edited:
0
Total Message Board Posts:
3
Total Species Comments:
0
Total Species Recipes:
0
Total Species Edited:
0
Total Amenities Added:
0
Total Amenities Edited:
0

---

Total Overall Points:
120

---