Username:
bassin147
First Name:
Tom
Last Name:
Moss
Icon:
Member Since:
06/17/14 05:17 PM
Last Login:
06/15/15 05:32 PM
Profile Views:
2450
City:
Plymouth
State:
Massachusetts
Zip:
02360
Country:
USA
Website:
Interests:
VERY interested in joining some freshwater tournys, any and all info is greatly appriciated.

About Me:
I love fishing. I currently fish out of a large Great Canadian canoe that I have had since I was 12. I have a trolling motor and a modified cooler that I use as a livewell.
Favorite Fish
to Catch:
Largemout Bass
Favorite Type
of Fishing:
spin rod
Water Type:
Freshwater
Favorite Lures:
Havoc plastics - Pit Boss
Fishing Rods:
All Ugly Stick
Fishing Reels:
Abu Garcia
Fishing Techniques:
Plastics, swim baits, top water, drop shot, and JIG!

Favorite Fishing Spot:
Great Island Pond, Plymouth MA

Flag Profile:


Name
Details

Map It

First MAFF Tourney
Avg. Rating: 5
# Reviews: 7
Views: 911
Oldham Pond, MA
8/24/2014

Well we finally made it out for one at Oldham Pond. And even though the bite was tough for us, we had a lot of fun. We grew up a town over in Hanover, but had never fished Oldham before. I must say that the biggest challenge for me was the cloudy water. (need to invest in a depth finder) I must have thrown everything in my tacklebox, but could not figure out a pattern. The two keepers that we did get came out of the thick pads on frogs. At around 12:30 I got a hugh bite, line was screamin off the reel, for a minute or two it looked like this could be the big one, but then it came up, and I saw those teeth...monster pick :( Any how, It was great to meet some of you guys, some real talented anglers on here, hoping to make the last one at Billington for some redemption...tight lines

-

---

FISH STORY
Avg. Rating: 5
# Reviews: 6
Views: 1474
PLYMOUTH, MA
4/14/2013

THE SPOT IS IN PLYMOUTH MA. I HAVE NOT SEEN TOO MANY POSTS ABOUT THIS PLACE, BUT LET ME TELL YOU, THERE ARE SOME NICE BASS IN THERE. I CAUGHT MY BEST FISH (5.2 LBS PROFILE PIC) LAST SEASON. I HOOKED A SMALL PICKEREL ON A RAPALA WITH TWO TREBLE HOOKS, AND THEN WHAM! THE BASS HIT THE PICKEREL AND I REELED THEM BOTH IN, EACH ON THEIR OWN TREBLE HOOK. IT WAS EPIC. LOVE THIS POND I ALSO THINK THAT IT WOULD BE A GREAT PLACE TO HOLD SOME TOURNAMENTS, ORGANIZER PM ME TO DISCUSS. - CHEERS

-

---

This user has created 2 trips
| | | |
| --- | --- | --- |
| | Tom Moss's Trip Statistics | |
This user has plotted trips, but none of them contain hotspots to calculate statistics.

NICE PICK
I HATE THESE FISH UNLESS THEY ARE BIG
07/07/14 10:36 PM

MY BOAT
THIS IS MY DIRTY OLD CANOE, BEEN WITH ME A LONG TIME.


Avg. Rating: 5

# of Ratings: 1

07/07/14 10:35 PM

6 PACK
DIFF LOOK
07/07/14 10:34 PM

6 PACK
CAUGHT MY FIRST 6 THIS WEEKEND
07/07/14 10:33 PM

The Life
If I had my choice...
06/18/14 11:06 PM

Long Pond Shore Fishing
This guy was crushing sunfish right at my feet, dropped a havoc worm right in front of him and gulp.


Avg. Rating: 5

# of Ratings: 1

06/18/14 11:05 PM

View all 8 of Tom Moss's Photos

User has 8 photos in their collection.
No messages yet. Be one of the first to send this user a message.

Send Tom Moss a message
Tom Moss's Current Rank: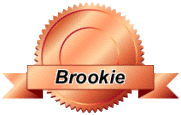 Brook Trout Rank
With 37 Total Points


Previous Ranks Achieved:
How are ranks determined?


Below is where we list statistics for the number of reviews, comments, message board posts, etc. that this user has posted on all the Fish Finder sites. The higher total overall points a user has, the higher the user's ranking.


Total Trips:
2
Total Photos:
8
Total Hotspots:
0
Total Trip Reviews:
5
Total Trip Comments:
3
Total Location Reviews:
0
Total Location Comments:
0
Total Locations Added:
0
Total Locations Edited:
0
Total Message Board Posts:
19
Total Species Comments:
0
Total Species Recipes:
0
Total Species Edited:
0
Total Amenities Added:
0
Total Amenities Edited:
0

---

Total Overall Points:
37

---