Username:
fordprefect
First Name:
ford
Last Name:
prefect
Icon:
Member Since:
04/28/14 09:58 PM
Last Login:
04/28/15 04:39 PM
Profile Views:
1657
City:
reading
State:
Massachusetts
Zip:
Country:
USA
Website:
Interests:
Fishing, hiking, reading, whiskey, etc.
About Me:
See above
Favorite Fish
to Catch:
large and smallmouth bass
Favorite Type
of Fishing:
spinning, or fly
Water Type:
Freshwater
Favorite Lures:
heddon zara spook, zman chatterfrog, zoom trickworm
Fishing Rods:
Tsunami tsc 66 medium heavy
Fishing Reels:
Quantum trx 30
Fishing Techniques:
Shore fishing, and or wading. I enjoy the walking almost as much as the fishing. I like smallish lakes with lots of woods around them, and stumps or weedlines. Good birdwatching is also a plus.

Favorite Fishing Spot:
rocky pond


Flag Profile:


Name
Details

Map It

spot pond
Avg. Rating: 4
# Reviews: 1
Views: 1001
spot pond stoneham
7/3/2014

Took a littlebtrip to spot pond this afternoon. I caught about a half dozen juvenile smallmouth on a quarter ounce reef runner cicada, switched to a lipless crank and got two lagemouth in the 16 to 18 inch range. I eent for a swim and changed spots caught another largemouth about the same size. I put the cicada back on and caught my first ever white perch, and three decent yellow perch. Eating well tonight. The only downside was that one of our tireless public employees made me dump two ice cold yeunglings plus the one I was drinking. All that free country stuff is only in the movies and the south

-

---

dolphin show
Avg. Rating: 5
# Reviews: 1
Views: 804
three corner pond Plymouth, ma
6/26/2014

I went to three corner pond in Plymouth and the fish were jumping all over the place. I have neverbseen anything like it. They eere not just surfacing, they were jumping almost two feet clear of the surface. The frequency was the most astonishing part. It was like a popcorn popper. I caught a dozen nice bass and three pickerel. The jumping fish eere a trip though. It was surreal.

-

---

This user has created 2 trips
| | | |
| --- | --- | --- |
| | ford prefect's Trip Statistics | |
This user has plotted trips, but none of them contain hotspots to calculate statistics.

11/12/14 04:08 PM



Avg. Rating: 5

# of Ratings: 2

07/03/14 12:17 AM

User has 2 photos in their collection.
No messages yet. Be one of the first to send this user a message.

Send ford prefect a message
ford prefect's Current Rank: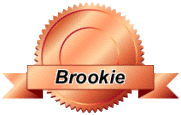 Brook Trout Rank
With 26 Total Points


Previous Ranks Achieved:
How are ranks determined?


Below is where we list statistics for the number of reviews, comments, message board posts, etc. that this user has posted on all the Fish Finder sites. The higher total overall points a user has, the higher the user's ranking.


Total Trips:
2
Total Photos:
2
Total Hotspots:
0
Total Trip Reviews:
1
Total Trip Comments:
3
Total Location Reviews:
0
Total Location Comments:
0
Total Locations Added:
0
Total Locations Edited:
0
Total Message Board Posts:
18
Total Species Comments:
0
Total Species Recipes:
0
Total Species Edited:
0
Total Amenities Added:
0
Total Amenities Edited:
0

---

Total Overall Points:
26

---