Username:
esquila
First Name:
Kara
Last Name:
Feilich
Icon:
Member Since:
04/20/14 09:28 AM
Last Login:
04/23/17 10:26 AM
Profile Views:
4095
City:
Cambridge
State:
Massachusetts
Zip:
02138
Country:
USA
Website:
http://www.people.fas.harvard.edu/~kfeilich/
Interests:
Evolutionary biology, ichthyology, biomechanics, bioinspired engineering... good food, good drinks, and good company.
About Me:
Hey all. My name's Kara, I'm a PhD student in evolutionary biology studying the swimming biomechanics, morphology, and behavior of fishes. (Cichlid fishes in particular, but that's just because they're a good model). I just started fishing because I wanted to get to know more about where and how fishes live OUTSIDE of the laboratory.
Favorite Fish
to Catch:
Anything?
Favorite Type
of Fishing:
Spin rod (so far)
Water Type:
Freshwater
Favorite Lures:
nightcrawlers
Fishing Rods:
Shakespeare Ugly Stik Spinning Combo
Daiwa Minispin (received as a gift--I can go to the water on a bike now!)
Fishing Reels:
(See above)
Fishing Techniques:
Learn something new every time I go out.

Favorite Fishing Spot:
still looking

Flag Profile:


Name
Details

Map It

Bluegill on parade
Avg. Rating: 5
# Reviews: 3
Views: 1466
Lake Waban, MA
5/26/2014

Yesterday afternoon bf and I decided to head out Lake Cochituate, in search of anything. We found a nice little spot with some cover while it was drizzling and cloudy, threw some trout worms, a night crawler, a lure that I lost and do not miss, and a senko. With about an hour's worth of effort , all we got were 3 bluegill-- and I'm not convinced they were different fishes. Probably just one idiotic fish.

As we were considering relocating, a guy named Michael recommended Lake Waban at Wellesley College. Around 3pm, in the sun, we went there. We found a nice little spot with a fairly steep drop off and good (if hook snagging) cover, and threw in some trout worms. Instant bluegill bites. Even after switching to bigger hooks and lures, we STILL were nailing bluegill. We must have caught 30 of the little fighters.

All in all, nothing huge, nothing but bluegill, but a lot of fun!


Map It

---

Lake Quinsigamond! (and my first big bass!)

Avg. Rating: 5
# Reviews: 8
Views: 3689
Lake Quinsigamond, MA
5/11/2014

I'd been itching to go fishing since I hadn't for two weeks, and I convinced the partner to take us on a trip further west from Cambridge, all the way to Lake Quinsigamond. The day was beautiful--we arrived around 3:30. We walked a little way away from the public boat launch to find a decent shore spot.

For the first two hours or so, I couldn't get a bite on anything. Not a Senko, not a night crawler, nothing. But apparently patience is a virtue. Around 5 or so, I got my first bite of the day on a nightcrawler--my first ever big (relatively speaking) largemouth bass! I was beaming. Biggest fish I've ever caught in my life. (OK, it's not that big, but still! I was excited.) Shortly thereafter, I caught what I think was a tiny bluegill. And about an hour later, two small yellow perch in quick succession, all on nightcrawlers. Some day I will learn to fish with a lure like all of you, but today I will just be excited about my fish!


Map It

---

Patriots Day (Playing Hooky)

Avg. Rating: 4.5
# Reviews: 6
Views: 1255
Chauncy Lake, MA
4/21/2014

I didn't feel like going to the lab when Ryan had a day off from work, so I played hookie and we went to Chauncy Lake. And actually *caught* things. Fishing off the shore, pretty close to the access from what appears to be a former sanitarium?


Map It

---

First time fishing the Charles
Avg. Rating: 4
# Reviews: 2
Views: 1017
Charles River, Medway, MA
4/19/2014

My boyfriend and I went out to Medway, MA to fish along the Charles River.

-

---

This user has created 4 trips
| | | |
| --- | --- | --- |
| | Kara Feilich's Latest Mapable Trips | |
Below are the last 3 "mapable" trips this user has plotted.


| | | |
| --- | --- | --- |
| | Kara Feilich's Trip Statistics | |

Me and My Bass
My first good sized bass of 2014!


Avg. Rating: 5

# of Ratings: 2

05/11/14 09:06 PM

Oak Island
05/11/14 09:03 PM

Oak Island
There is a clearing if you walk away from the parking lot to the right of the boat ramp. Big enough for 3 people or so?


Avg. Rating: 5

# of Ratings: 3

05/11/14 09:01 PM

The Tiniest Chain Pickerel Keepers
These must be the tiniest keeper-length pickerels. I was just surprised to catch anything--let alone pickerels. I've never seen them before.

But--now I know why I keep my measuring tape in with the bait.


Avg. Rating: 5

# of Ratings: 4

04/21/14 09:12 PM

User has 4 photos in their collection.
No messages yet. Be one of the first to send this user a message.

Send Kara Feilich a message
Kara Feilich's Current Rank: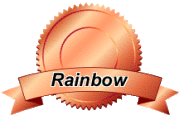 Rainbow Trout Rank
With 51 Total Points


Previous Ranks Achieved:
How are ranks determined?


Below is where we list statistics for the number of reviews, comments, message board posts, etc. that this user has posted on all the Fish Finder sites. The higher total overall points a user has, the higher the user's ranking.


Total Trips:
4
Total Photos:
4
Total Hotspots:
4
Total Trip Reviews:
14
Total Trip Comments:
1
Total Location Reviews:
0
Total Location Comments:
0
Total Locations Added:
0
Total Locations Edited:
0
Total Message Board Posts:
24
Total Species Comments:
0
Total Species Recipes:
0
Total Species Edited:
0
Total Amenities Added:
0
Total Amenities Edited:
0

---

Total Overall Points:
51

---