Username:
gocaveman
First Name:
Nelson
Last Name:
Cruz
Icon:
Member Since:
04/04/14 04:17 PM
Last Login:
06/24/14 07:03 AM
Profile Views:
3427
City:
holyoke
State:
Massachusetts
Zip:
01040
Country:
USA
Website:
Interests:
Fishing boating camping
About Me:
Favorite Fish
to Catch:
trout, bass, salt water fish...
Favorite Type
of Fishing:
spin rod
Water Type:
Saltwater and Freshwater
Favorite Lures:
popper or soft plastics
Fishing Rods:
Fishing Reels:
Fishing Techniques:

Favorite Fishing Spot:

Flag Profile:


Name
Details

Map It

striped bass fishing
No Reviews
Views: 948
old saybrook, ct
I about to plan a trip to old saybrook ct at the mouth of ct river to catch stripers and blues, but I usually hook up with people that doesn't share half of the expenses. I guess I'll go by my self even if I loose a couple of friends.

-

---

trout fishing
No Reviews
Views: 990
hampton pond, MA
4/6/2014

Hampton pond in Westfield has been stocked. Going to check it out this evening.

-

---

This user has created 2 trips
| | | |
| --- | --- | --- |
| | Nelson Cruz's Trip Statistics | |
This user has plotted trips, but none of them contain hotspots to calculate statistics.

Few cast and this nice pickerel catch and release and a nice bass that got away. Isn't that the story of all anglers?


Avg. Rating: 5

# of Ratings: 2

05/15/14 05:15 PM

cougth today 4/22/14 @ westfield pond hamptom pond


Avg. Rating: 5

# of Ratings: 3

04/22/14 06:14 PM

04/14/14 05:27 PM

04/14/14 05:27 PM

04/14/14 05:26 PM



Avg. Rating: 5

# of Ratings: 1

04/14/14 05:26 PM

View all 32 of Nelson Cruz's Photos

User has 32 photos in their collection.
No messages yet. Be one of the first to send this user a message.

Send Nelson Cruz a message
Nelson Cruz's Current Rank: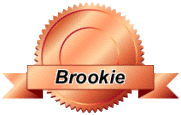 Brook Trout Rank
With 36 Total Points


Previous Ranks Achieved:
How are ranks determined?


Below is where we list statistics for the number of reviews, comments, message board posts, etc. that this user has posted on all the Fish Finder sites. The higher total overall points a user has, the higher the user's ranking.


Total Trips:
2
Total Photos:
32
Total Hotspots:
0
Total Trip Reviews:
0
Total Trip Comments:
0
Total Location Reviews:
0
Total Location Comments:
0
Total Locations Added:
0
Total Locations Edited:
0
Total Message Board Posts:
2
Total Species Comments:
0
Total Species Recipes:
0
Total Species Edited:
0
Total Amenities Added:
0
Total Amenities Edited:
0

---

Total Overall Points:
36

---